I found an item I liked on cragislist that was super cheap and really close, but man was it an odyssey getting it even though it was only 40 minutes away. For starters, the address was XXXX Brush Run Road in Washington, PA, but I programmed XXX Brush Run Road in Avella into my Waze, so when I got to the house, in the middle of absolute nowhere and got out of my car, it looked like a flop house. This was on the door: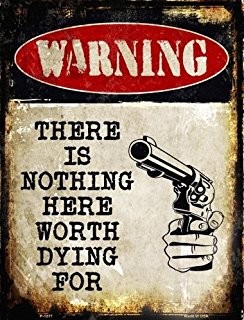 There was a dog barking, Bowie was cranking from the inside, and it looked like something out of a horror movie, but I knocked anyway, not knowing I was at the wrong address. I gave up after a minute, went back to my car, looked at Waze, and realized my error, and tried to program the new address into the phone.
No cell service. Rather than just backtracking and going home and saying to hell with it, I visualized where I was in conjunction to Washington, PA, and just drove my car in that direction figuring I would get cell service soon enough. It was ten miles, and to set the tone I was listening to Tom Waits because why the fuck not if you are going to die you are going to die.
Finally got Waze programmed, and got about 3 miles from my destination after a half hour of back roads, and was heading down a road called Potato Run Road, which had the most beautiful old barns and rundown brick farmhouse and… the bridge was out. Like completely out, big barricades, road closed, etc. Tried to reroute but all waze wanted me to do was keep trying to take different backroads that led me back to the bridge, so I just said to hell with it and took every side road I could leading in the right general direction. Another twenty minutes later, and I got my piece: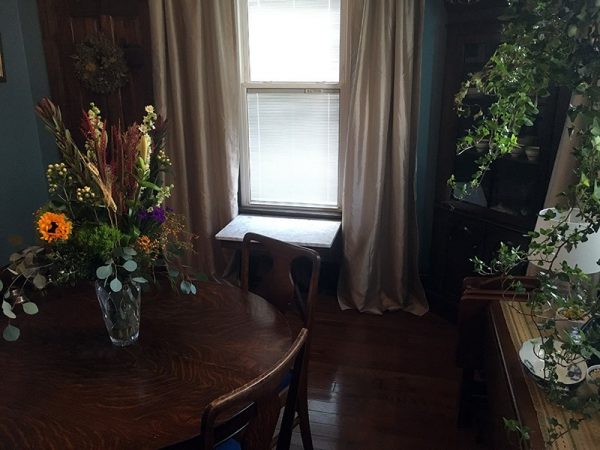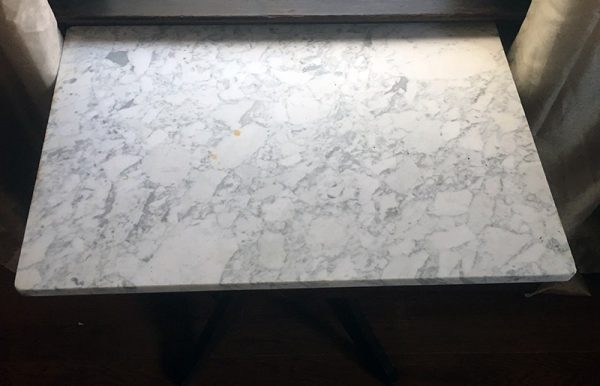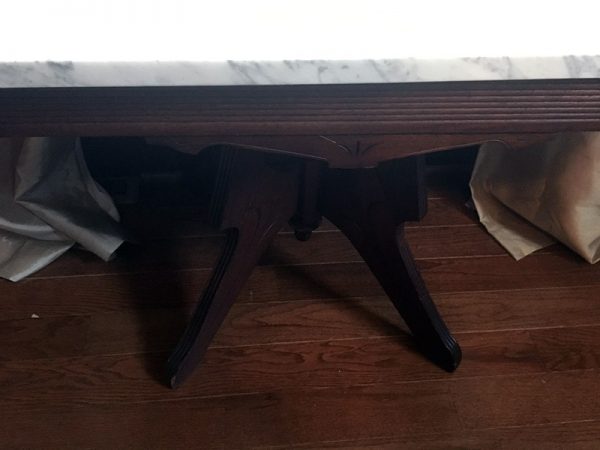 It's really beautiful. I'm researching how to polish the marble, and man is it heavy. I bet it is at least 50 lbs. And the nice thing is is that it is not attached, so I can put it on the counter for making bread/pasta, whatever. It was only 60 bucks, too.
At any rate, got back on the road, and I was getting thirsty so I stopped at a little backwoods diner/deli, a little rundown place, but all I wanted was a drink, so I went in. There was no one there! I went into the kitchen and out back and downstairs into the basement to make sure an old timer who ran the place hadn't fallen/been robbed/died, and it was just completely empty. In the cooler they had some frozen containers of stuffed pepper soup, but I didn't have the right change, so I just wrote a note on a napkin- "no one was here- here's two bucks for the coke I took."
As I was walking out, the owner returned (he'd run down the holler to borrow some tools from his neighbor), and I told him I just left him a note and some money but I really wanted some stuffed pepper soup to take home, too, and he was super nice and gave me two containers for the price of one for being honest and having to wait. SCORE!
At any rate, Tammy and Brian and their two dogs left, and I had Carlo and Christion come over and pick up a boatload of leftovers because I am sick of everything, so the house feels super quiet and the fridge looks back to normal and I can actually find things in it now and don't have to worry about stuff toppling out every time I open it. I feel like there is a sense of normalcy, but it is really quiet.
On the upside, I can not stress how nice it is to be walking around in boxer shorts, an old t-shirt, and slippers again. Think I am going to finish this series "Godless" on Netflix and maybe go to bed early. You?