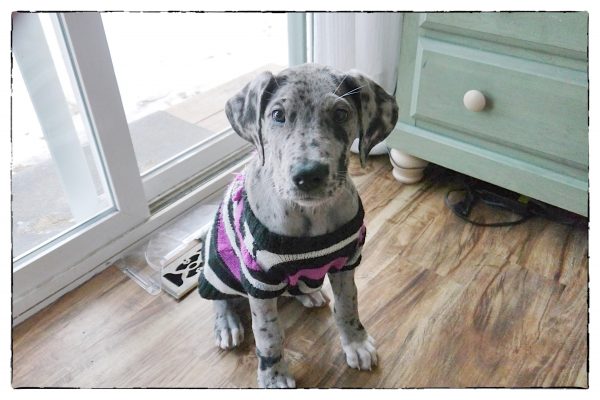 Here is Scout in her  Goodwill find (fifty cents, toddler sweater) to keep her warm on the cold mornings. She was a shivering mess.
I can't watch, don't even feel like discussing. If you are the same, here's your open non-political thread.
Should I do a Super Bowl Recipe Exchange on Friday or Saturday?
Let's talk favorite movies, books or TV shows of the moment. Lucifer is my guilty pleasure and we are going to go see The Post tomorrow if my work day allows.
Scout gets her 12 week checkup on Thursday, she's already 22.6 lbs and 18 inches tall.
Bonus Bixby:
Have at it…