Here's a bleg from Library Guy after the break, and a picture of his late pup Rosie.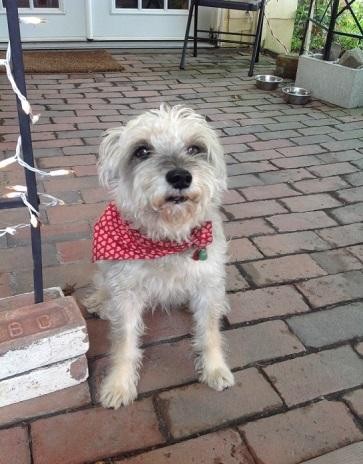 Open thread.
LibraryGuy here again. Back in December you all helped me and my family when we were abruptly forced to look for a new home for our store. We didn't find a new location then, and we've been surviving with our online store run by my wife, Rhea. Sales have been ok, but we lost our Rosie to pneumonia in early January (that's her on the porch of the old shop) and Rhea has been dealing with her own health issues for the last month. Still, Rhea has managed to order, photograph, and put online a bunch of new jewelry and bags for the spring, despite the tough year so far.
So, if anyone liked what they ordered from us before or wants to give us a try now, it would make a huge difference for us. We are actively following a couple leads on retail locations, but there's nothing that will happen soon enough for our taste.
You should also know that we donate a portion of our proceeds to a variety of animal rescue groups, especially from the Gifts That Give Back section of the store.
Our store website is here: http://woodstockreveries.com/ and if you want to know more about us or our pups, you can click here: http://woodstockreveries.com/about/
Thanks for listening!
*Saturday update – the big storm flooded our basement and blew some roof away, so we have some other problems on our plate now. Again, any help at all will be greatly appreciated.