I understand the arguments for and against open primaries. On the pro side, they allegedly bring new voters into the process, who could theoretically expand the base. Independents make up a growing portion of the electorate, and the parties need to appeal to them.
On the con side, why should parties allow non-members to pick their standard bearers? And don't open primaries expose parties to ratfucks?
Well, the energized Democrats had a chance to shit-can a bad rep in Illinois yesterday: anti-abortion, anti-LGBTQ, nepotism DINO Dan Lipinski. But thanks to Trump supporters voting in the Democratic primary, Lipinski will continue to not represent his Democratic constituents.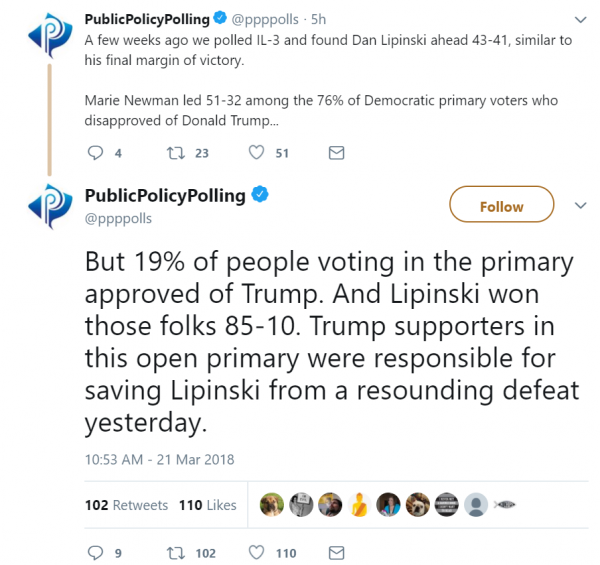 The punchline? The Trump supporters felt free to flock to the Democratic primary because a literal Nazi was running unopposed in the Republican primary. It's a pretty convincing argument for closed primaries.