If you're wondering why we've gone a while without a post, a few of us have posts brewing in the backroom, but, seeing that others are editing posts, we're reluctant to hit publish for fear of big-footing. Yes, the co-bloggers I'm referring to all happen to be women — why do you ask?
Anyhoo, woodpeckers were in the bottle-brush tree again. There was a pair flitting all over the yard around 9 AM while I was having coffee on the veranda. Here's one of them: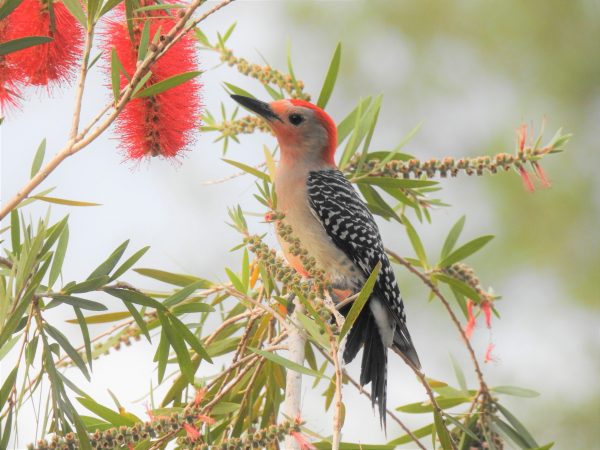 Here it is hanging out with a mockingbird pal: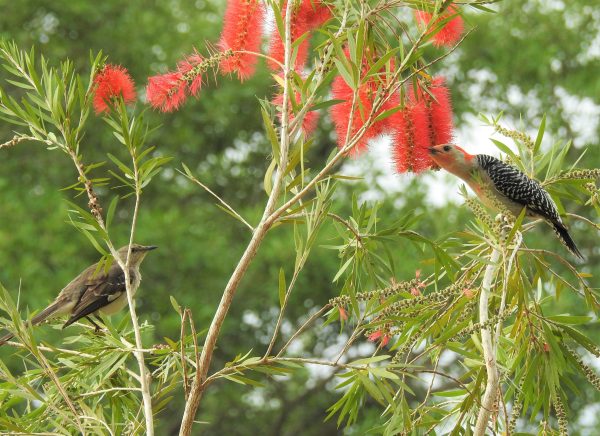 This particular bird calls a lot, and when it does, it vibrates like a paint mixer: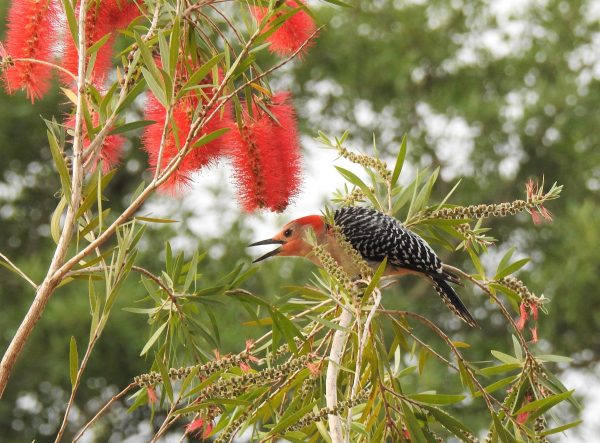 Terrible things are happening in the world, but I'm pretending not to know about them for the afternoon. You?
ETA: Okay, the most Balloon Juice thing ever just happened: Anne Laurie and I both published posts at the exact same minute. Then we both took them down. I put mine up again, damn it, and up it stays! :-)