We've got a family of purple house finches in the yard with three fledglings. The fledglings are still a bit awkward in flight but do well enough; they can land on our feeders and gorge themselves, as they do pretty much all day.
But they still harass their parents for food. Here's Father Finch being importuned by a baby, which is flapping its wings and screeching to demand that food be stuffed directly into its maw — just a few feet from a 24/7 all-you-can-eat buffet: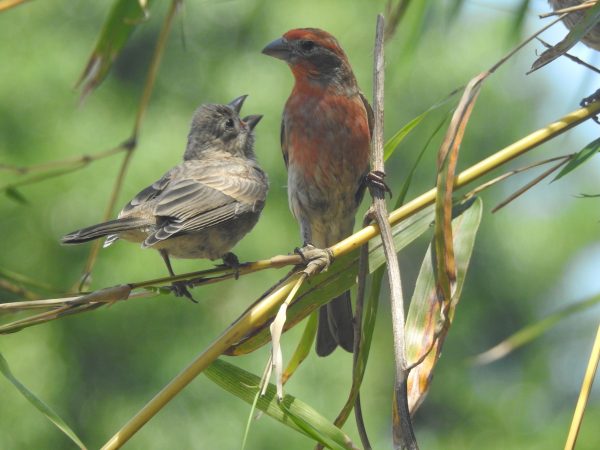 So, Papa feeds the little screecher: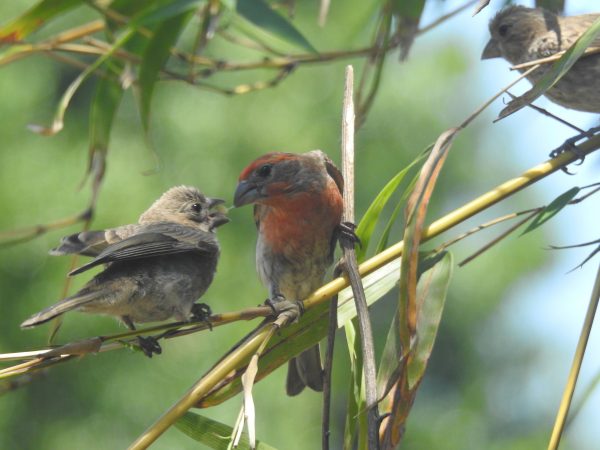 But that just makes the little bird flap harder and screech more loudly: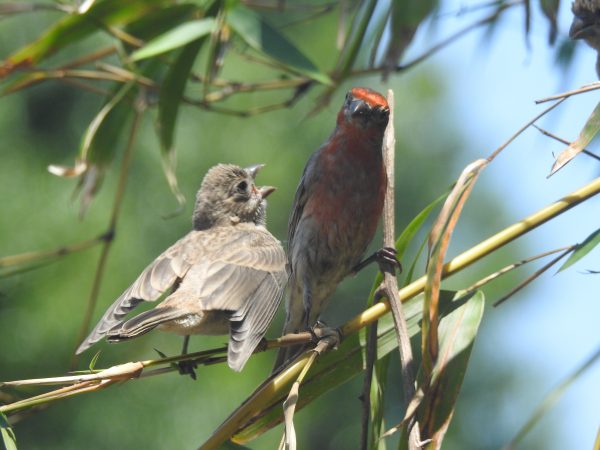 So he feeds it some more: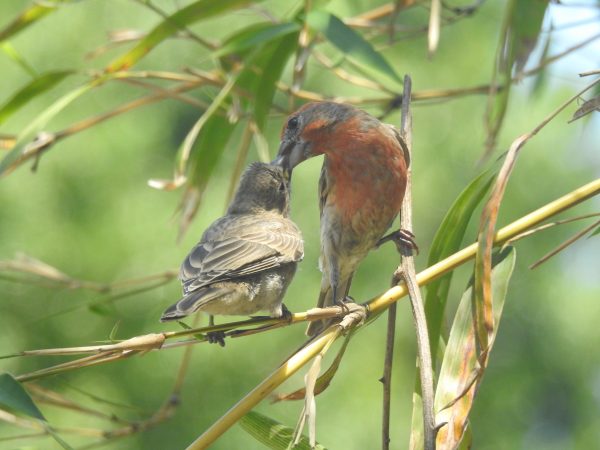 It STILL won't shut up, so Dad says, "Fuck it, I'm out."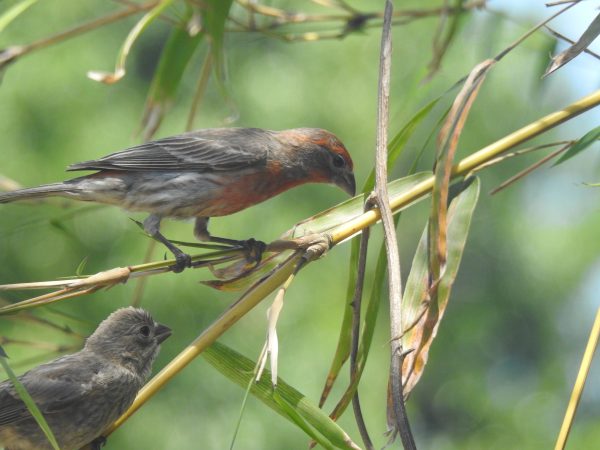 But another hungry chick awaits him on the next branch. Poor Papa Purple.
Open thread!