On the Road is a weekday feature spotlighting reader photo submissions.
From the exotic to the familiar, whether you're traveling or in your own backyard, we would love to see the world through your eyes.
Good Morning All,
This weekday feature is for Juicers who are are on the road, traveling, or just want to share a little bit of their world via stories and pictures. So many of us rise each morning, eager for something beautiful, inspiring, amazing, subtle, of note, and our community delivers – a view into their world, whether they're far away or close to home – pictures with a story, with context, with meaning, sometimes just beauty. By concentrating travel updates and tips here, it's easier for all of us to keep up or find them later.
So please, speak up and share some of your adventures and travel news here, and submit your pictures using our speedy, secure form. You can submit up to 7 pictures at a time, with an overall description and one for each picture.
You can, of course, send an email with pictures if the form gives you trouble, or if you are trying to submit something special, like a zipped archive or a movie. If your pictures are already hosted online, then please email the links with your descriptions.
For each picture, it's best to provide your commenter screenname, description, where it was taken, and date. It's tough to keep everyone's email address and screenname straight, so don't assume that I remember it "from last time". More and more, the first photo before the fold will be from a commenter, so making it easy to locate the screenname when I've found a compelling photo is crucial.
Have a wonderful weekend, and enjoy the pictures!
It's Friday, and thankfully, it's otmar.
Today, pictures from valued commenter otmar.
As you might now, the Council of the EU operates on a rotating chair basis: every 6 months a new EU member state takes over and chairs the various working groups and organizes a hell of a lot of meetings, mini-conferences and a summit.

The current EU chair is Bulgaria, we (Austria) will take over on July 1st.

This is the background for my trip to Sofia at the end of March this year.

The meeting took place in the "National Palace of Culture" (https://en.wikipedia.org/wiki/National_Palace_of_Culture), this is the view we had from the roof towards the center of the town.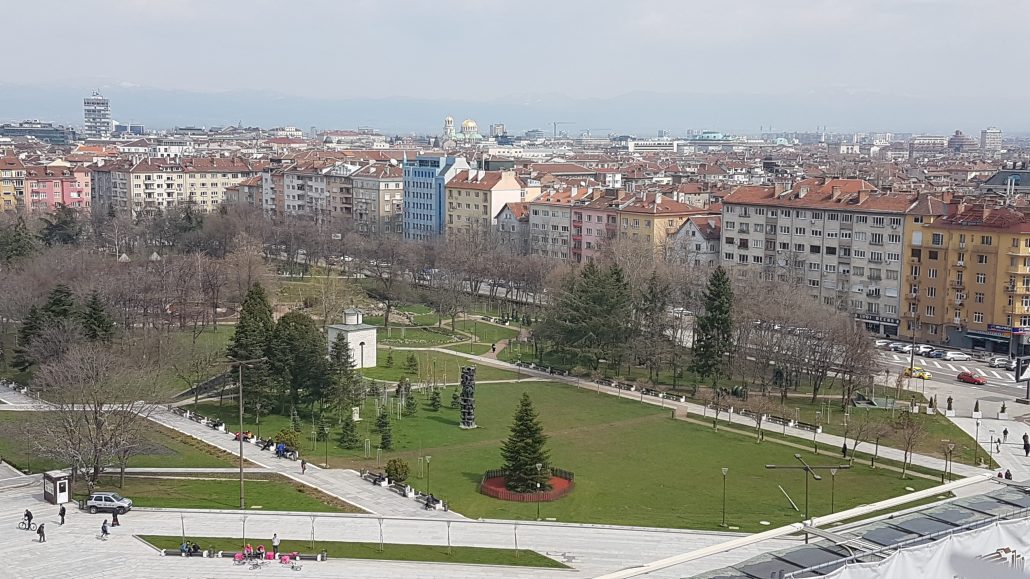 For the social event, they invited us to a dinner at the former residence of the communist strongmen: The Boyana Residency.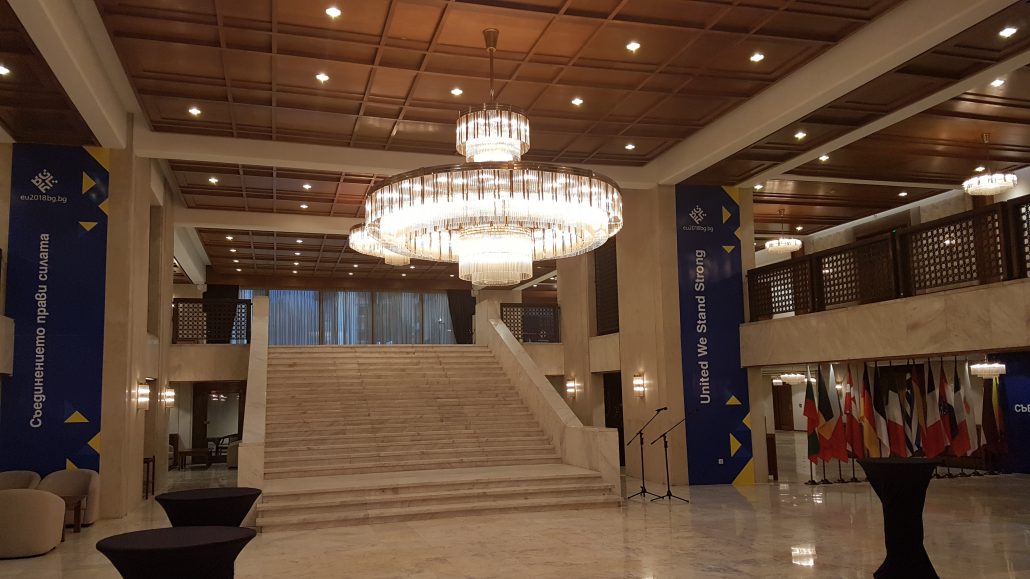 Well. A bit too bombastic for my taste and it has aged not too well. It's been decorated with the slogan of the BG presidency, there are all EU Member State flags arrayed on the side, so I guess this is the place where they do all the socials/dinners for EU events.

And there was a folklore dancing troupe. I have no clue how often that group will do this show during the 6 months of EU events in Sofia, but I guess it's a good living for them right now.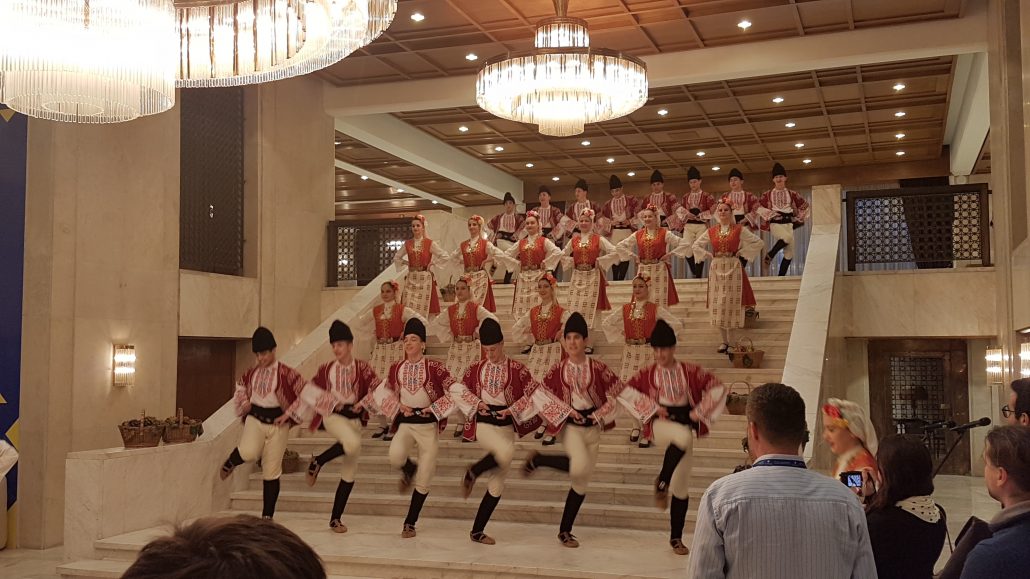 On the last day, on the way to the airport, I had finally the chance to walk through the old center of Sofia. This here is the Cathedral Church Sveta Nedelya https://en.wikipedia.org/wiki/St_Nedelya_Church)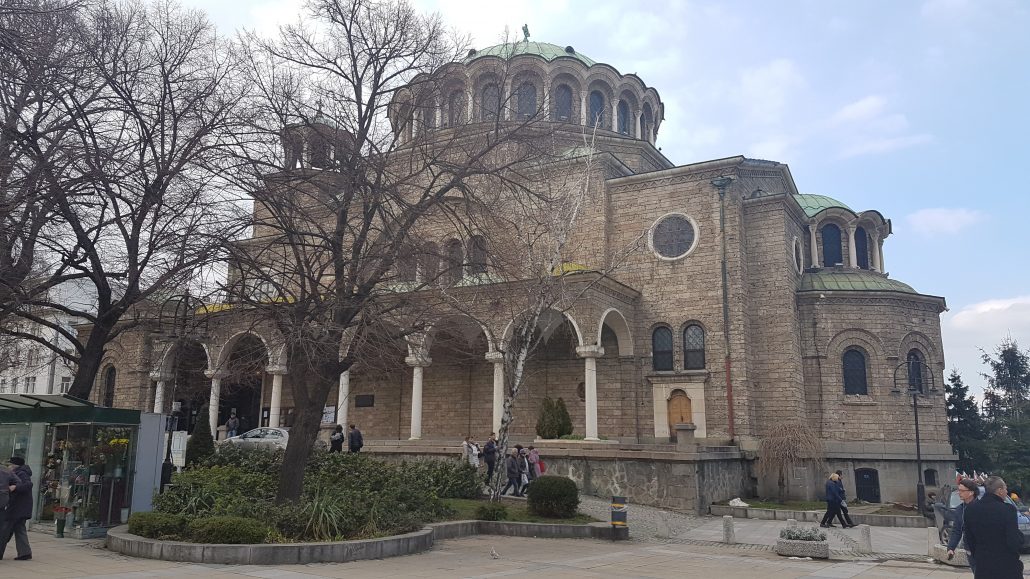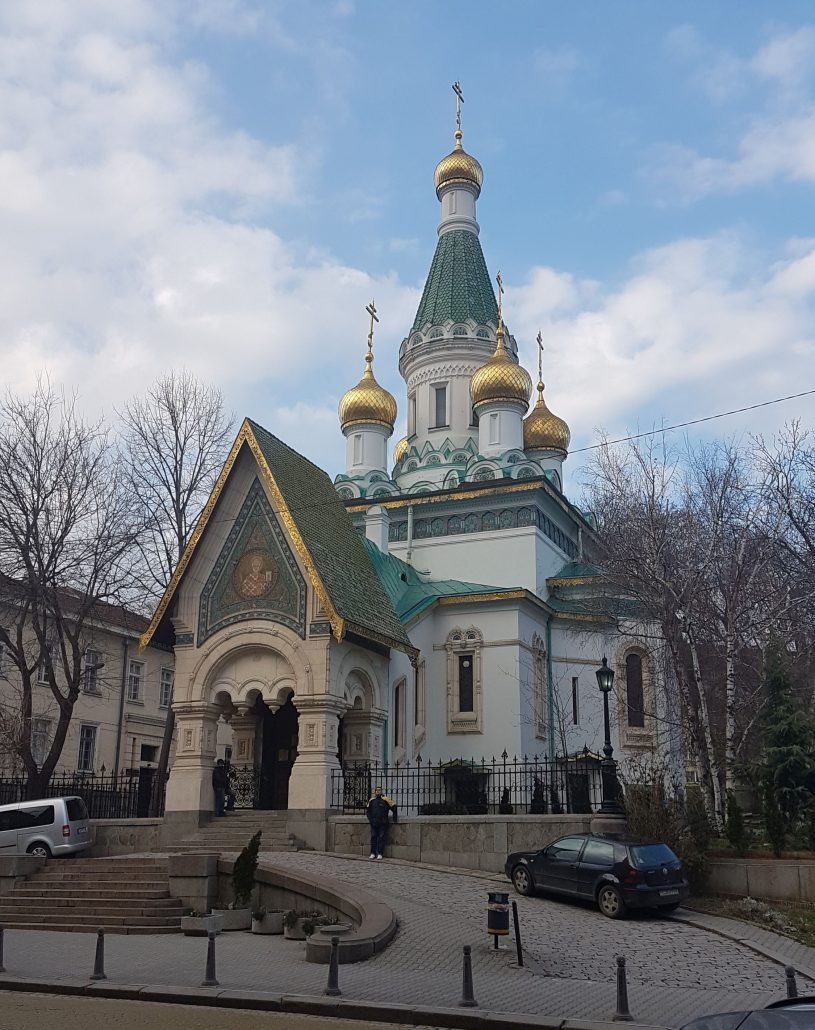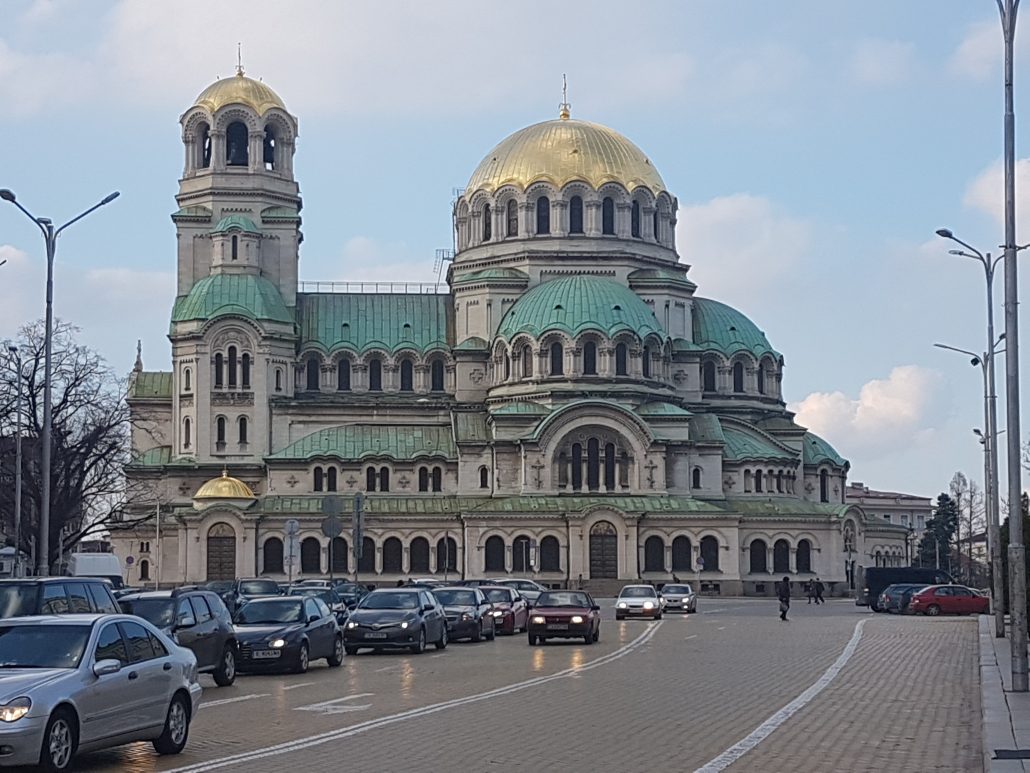 Just wowzers, what a great way to start Friday!
Thank you so much otmar, do send us more when you can.
Travel safely everybody, and do share some stories in the comments, even if you're joining the conversation late. Many folks confide that they go back and read old threads, one reason these are available on the Quick Links menu.
One again, to submit pictures: Use the Form or Send an Email