I delivered some new ribbon today, and I forgot to show you the new bow she got (they made it while she was getting treated):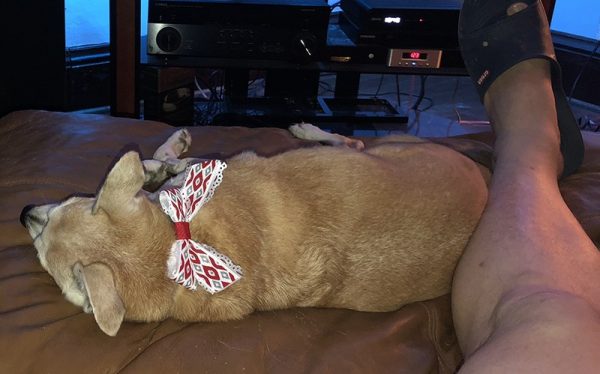 Two other things about this picture- A.) She is on the ottoman on her own- she is jumping again. When she was super sick I had to pick her up.
B.) She's starting to look a little thicc (by Lily standards). Doctors were super happy about her weight.
And I am telling you, when Lily goes up there the nurses and receptionists just go nuts over her. So do a lot of the people waiting on their pets. I guess they just love how I carry her in like a toddler, and then instead of putting her on the floor she sits on my lap or on the chair next to me while I fill out the weekly paperwork and just crosses her paws and sit there like a lady. When other dogs start acting the fool she just sits there and behaves.
Just the best doggie.