Finished watching tv downstairs, grabbed my phone, and took pictures of the sights on the way upstairs. Lily on her bed right next to my chair downstairs: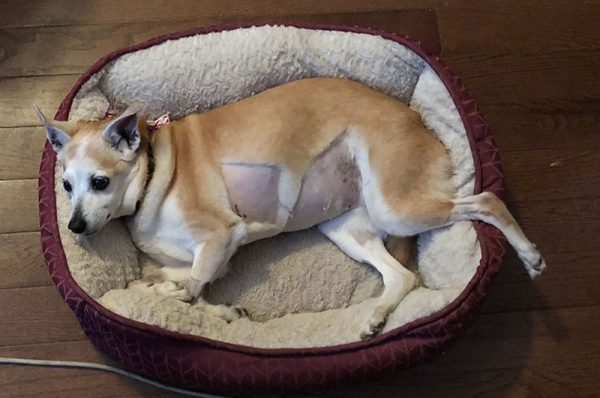 Thurston on his dog bed on the couch behind me: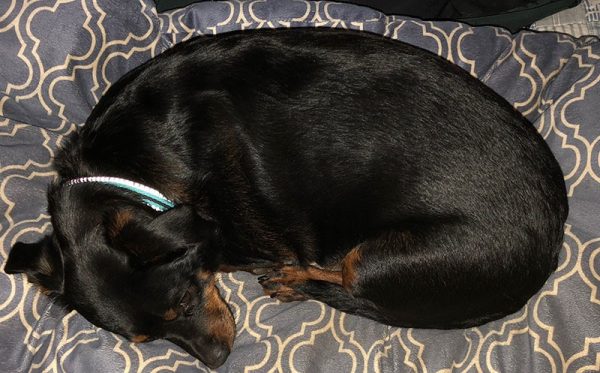 Upstairs Rosie in her favorite bed in the home office (and as always refusing to look at the camera):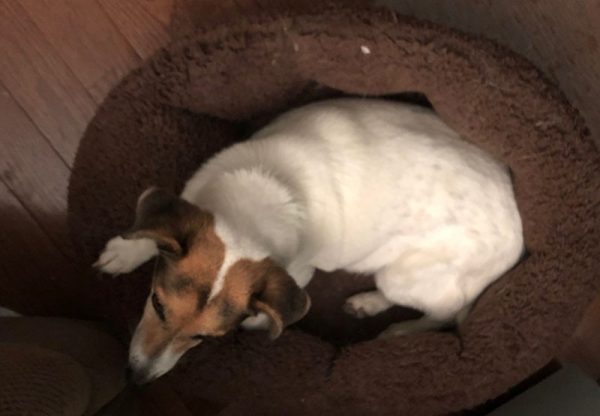 And Steve exploring the space on the chair in the office.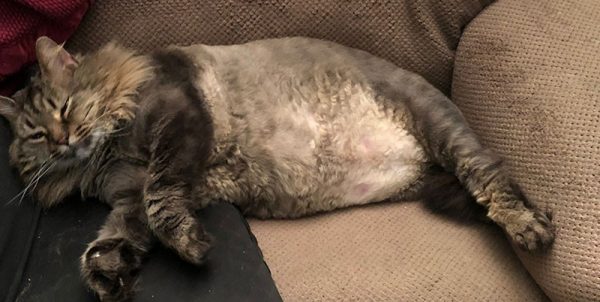 After I am done messing around here for a little bit, I will brush my fangs, wash my face, and the nightly ritual begins. I create a little fort out of pillows in the bottom left portion of the bed, and gently pick up Rosie and she will snarl and try to bite me because her hips hurt and place her there (she no longer has the necessary ups), segregated from my feet, so she can still feel like she is part of the pack and on the bed, but will not be able to bite me at night when I move. Then, I position Lily in the center top of the bed where she sleeps right next to my head. I quickly then position myself and get ready for the onslaught, as Thurston will now LEAP into the middle of the bed, pissing off Rosie and startling Lily, and I will have to fight with him for a few minutes until we both have the amount of covers we want. Finally, I have to wait a couple minutes and Steve will enter the room with a loud meow, saunter over to my side of the bed, and jump up and position himself to the right of me. He will sit there a bit and I will tell him he is magnificent for a while, and then he will climb up on to my stomach/chest and THEN I am permitted to go to sleep.
Every. Single. Night. I'm trying to imagine how insane this sounds for people who do not have pets. But it's how we roll here.