Beloved commenter RueMara is exactly the kind of voter America needs: knowledgeable, passionate and empathetic. She's a potential voter whose perspective and life experience are desperately needed in an electorate where mouth-breathing, knuckle-dragging shit-stains are coddled by the Beltway press, over-represented in Congress and the sole focus of the petulant orange demagogue who is currently embarrassing America abroad. She even owns a pair of floofy kitties: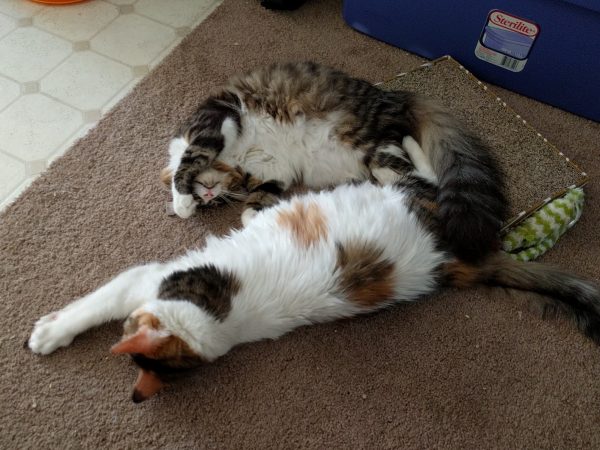 But RueMara can't help us dissipate the noxious orange fart cloud in the most direct way — by fanning it away with a ballot — until she gets her citizenship application completed. As I know from relatives who are attempting to do the same, it's an expensive and onerous process. RueMara has a GoFundMe page up right now to raise money for the filing and legal costs. Here's her message for the jackal community:
Evening and morning to all the Balloon-Juice, since I don't know when this will go up.

I guess you could say I snuck my funding link into the threads, because I didn't want to make a fuss or have anyone feel obligated plus me asking for help takes the same effort as cleaning the Augean Stables. Huge and it requires removing a lot of shit. So, I dropped it at the tail end of a thread and let it be just in case it was A Very Silly Thing To Do.

Seems that it wasn't. I'm ridiculously blown away by everyone's wonderful generosity. If I even get halfway to goal, it at least pays for the paperwork & for enough of the tax debt that I should look much less of a scalawag on paper. Juicers have always been a bright spot for me, because how could anyone not love a most excellent blog that's full of wonks who love food and pets? And I've always loved how we pull together as a community to help so many different people. Odd as it may seem, I suppose I've never quite considered myself "people", so it didn't occur to me to ask. So thank Mnem for prodding me.

I'm still quite flabbergasted. It gives me a level of peace to know that at least I can pay for this myself, thanks to you lot. I'm both happy and anxious since I can't exactly do anything in return for everyone but I'm touched by your collective kindness. Pardon the length and I will at the very least try to be amusing and post cat pictures while this fundraiser is up so you get something out of it.

Let's not chat any more about it, my culture was conquered by the British, not the French. Very happy to take this first step towards complete rabble-rousing & resisting.

From the bottom of heart, thank you.

RueMara
In the years I've been commenting and posting here, RueMara has always impressed me with her wit, courage, honesty and kindness. This would be a better country with RueMara counted among our voting citizens. Let's make this happen, jackals. Here's a link to RueMara's GoFundMe page. Give what you can. And then feast your eyes on this lovely cake RueMara made: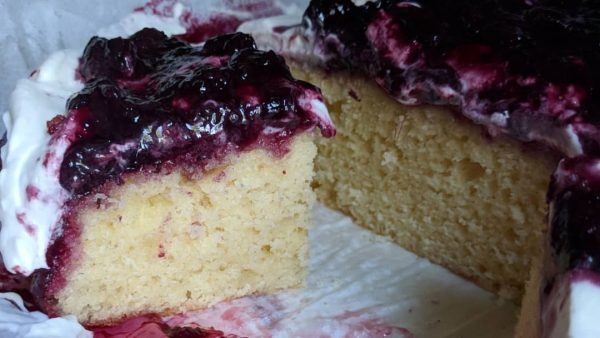 Open thread!