Here's a nice picture of a freshly bathed Lily on the way to the doctor for her checkup (man, three weeks went by fast):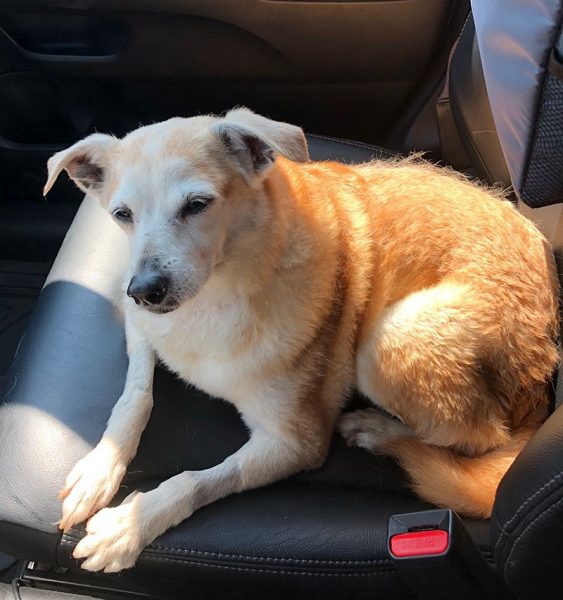 As you can see, she is shedding like crazy after her bath because I didn't have time to brush her out after her bath. "Why were you in such a rush, you ask?"
That's because despite having a bath yesterday in preparation for her appointment today, Lily took it upon herself to roll in goose/rabbit/whoknows shit and smear it from head to toe. I had just gotten out of the shower and was drying off, and smelled something, looked down, and it was your royal highness covered in shit. I stopped drying, gave her a bath, dried her off, put her in my bedroom and shut the door, and got back IN the shower.
At any rate, she was a perfect angel on the ride up, although she did shed all over the car which had just been vacuumed and had all leather treated on Saturday, so it's now a mess and smells of moist dog. When I took her in to the vet, the nurses and receptionist doted on her and used a lint brush on her and then brushed her out. She is their favorite.
As to the medical news, the doctor said she is a "rock star" (I have it in writing) and she is now no longer on prednisone, still taking plavix until the next visit, all her numbers are amazing, and we go back in three weeks.
Speaking of Lily, we are headed to the beach in the middle of September. I had such a good time last year with ABC and it has been such a shit year that at some point in July I said fuck it I am going again this year. I'm going to the Outer Banks for a week because I won't die from the heat, that is a good time for me, and IT IS CHEAP AS HELL compared to the regular season (like 1/3 of what it costs during the peak). I still can't afford it, but I don't give a shit. My friend Melanie from undergrad who has had a horrible year with personal bullshit is coming for a few days, and Tammy is coming for a few days with Sam and then her husband is going to meet us for a long weekend. It should be fun. I'm excited. Here I am working on my beach body: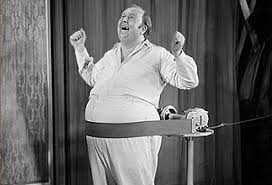 Back to Lily- Do I need to worry about sand fleas? I asked the doctor today and he said they are more like crustaceans than typical fleas. Is this an issue? Do any of you from the area know more about this?