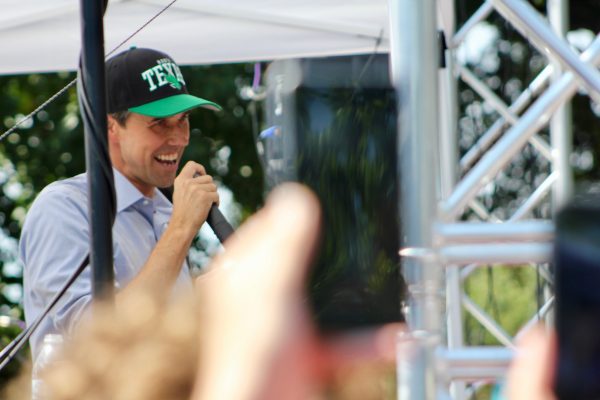 After some false starts, jackal Midnight Lurker managed to get photos to one of us for posting. Here's the scoop:
The crowd was huuuuuuge!

I took these at a rally in Denton, Texas today. Tried to pick the best ones. After days of rain, today it was hot as hell. Humid. I'm guessing two thousand easily showed up. The little patio bar was maxed out and people were lining the fences. Huge turnout. Traffic was jammed around the area. We had trouble getting him out and to the next gig.



Great speech. People were cheering. Great mix pf people too. Beto sweated right through his shirt and kept going. He even stopped mid-speech when the EMS showed up after somebody fainted to make sure they were okay. People love him.


He shook my sweaty hand with his sweaty hand and said, "Good work."


I'm still blushing.
Thanks, ML.  Here are even more photos.  Open thread!