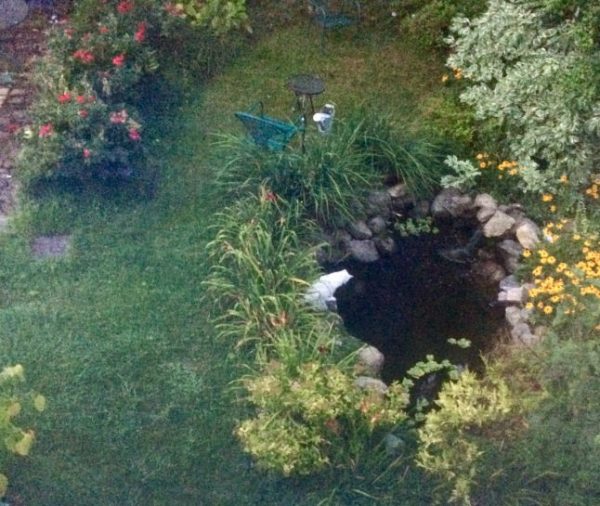 From inspired gardener & commentor Gelfling 545:
I took this photo at 6 am Monday when I looked out to see if the rain had started. This old boy had run out of the house the night before and this is where I found him, meditating on the transcendent…and fish.
***********
What's going on in your garden(s), this week?
***********
BJ jackal readership capture — Happy note for everyone touched by the news that Adam Serwer's cat Butters had gone missing:
He came back. Thank G-d he came back. Thank you to everyone who tweeted, or emailed, or texted. We left some food out with my sweaty gym clothes. He showed up at 530 am for breakfast, completely ravenous. Burns was staring out the window all night.
He knew he was out there. pic.twitter.com/CKAIzfzgJa

— Adam Serwer ? (@AdamSerwer) September 15, 2018
Funny how you can get emotional about a companion animal you've never met and almost certainly never will meet…