Yesterday, there were some polls–from NPR/Marist, NBC/WSJ, and Gallup–that had some folks here concerned. According to their data, over the last week, GOP approval has increased, as has GOP voter enthusiasm, to the point where both measures roughly equal the numbers for Democrats. These are real numbers, worthy of the same consideration we give any trend-busting single data points, namely, some, and with cautious skepticism.
They also aren't the only polls in the world. Nate Silver has a good piece walking us through the bigger picture.
From a 35,000-foot view, the story in the generic ballot numbers is largely one of stability.1[…] Trump's approval ratings have largely followed the same trajectory as the generic ballot, having slumped in early-to-mid September and since rebounded slightly. It's not clear how much of that is Kavanaugh-related, however, as the president was dealing with a lot of other news in August and early September[…] Merely staying out of the headlines while Kavanaugh was the lead story may have helped Trump's numbers revert to the mean.
The 538 model's numbers are also largely unchanged, except in the Senate, where Republican chances have improved somewhat. This is based largely on new polls on Heitkamp's re-election bid in North Dakota. Who knows why! That's not what the polls measure!
Is the enthusiasm gap closing? Maybe a little?
But one hint comes from polls that publish both registered- and likely-voter results; the difference between these numbers is a good measure of the enthusiasm gap or turnout gap. Currently, we're showing that likely voter polls are only about 0.4 percentage better for Republicans than registered-voter polls. That's much smaller than the typical gap between likely- and registered-voter polls, which usually favors Republicans by anywhere from 1 to 6 percentage points in midterm years[…] It is, however, slightly improved for Republicans from the numbers we were seeing earlier this year, when there wasn't any gap at all.
If it is closing, then by this measure, it's not doing so by a lot. Certainly it's not reverting to a normal year.
Overall, I'm inclined to conclude there's actually something there for Republicans — that their position has genuinely improved from where it was a week ago (although, not necessarily as compared to where it was a monthago). But[…] it wouldn't take much — a couple of good generic ballot polls for Democrats, plus a handful of good state-level results in places like North Dakota — to reverse the GOP gains in our forecast. There is truth in the idea that Republicans have had a decent week of polling, but it can also be exaggerated by cherry-picking data that's consistent with a particular narrative.
In short: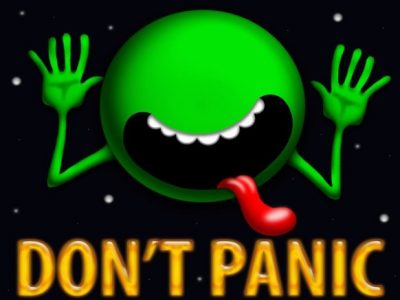 …vote!