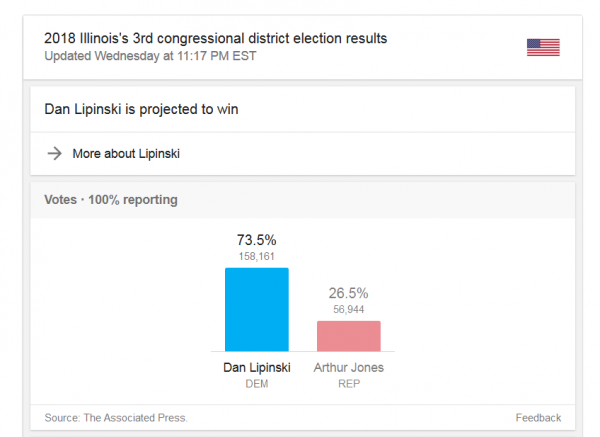 From The Chicago Tribune:
The long-shot candidacy of a Holocaust denier's Republican bid for Congress was defeated Tuesday, but not before the neo-Nazi received more than 56,000 votes in Illinois' 3rd District.

As expected, incumbent U.S Rep. Dan Lipinski cruised to victory with just under 75 percent of the unofficial vote tally in the Democratic stronghold that stretches from the city's Southwest Side to the west and south suburbs.

With a little over 99 percent of precincts reporting, Lipinski received 155,940 votes compared with Jones' 56,350 The results may not include all early voting tallies.
Obligatory!
Open thread!