First, check out this fabulous Red-Shouldered Hawk who visited earlier this week and was kind enough to hang around for a photo-op: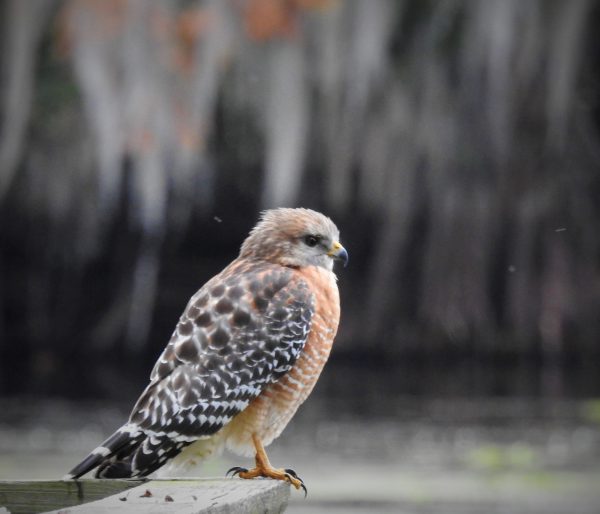 I think it's a juvenile. It was engaging in obnoxious youngling behavior like flying at similarly-sized wading birds and generally disrupting its fellow fauna. Plus, I think I spotted a helicopter-parenting adult nearby.
Anyhoo, holiday gifts: Since I put out a call for gift ideas the other day (and thank you for the many great suggestions), I've had a couple of requests to put up a thread where people can discuss gift ideas and where jackals who create nifty things can HAWK their wares. (Get it? No need to jostle; I'll show myself out, thank you.)
So, have at it. Also, open thread!