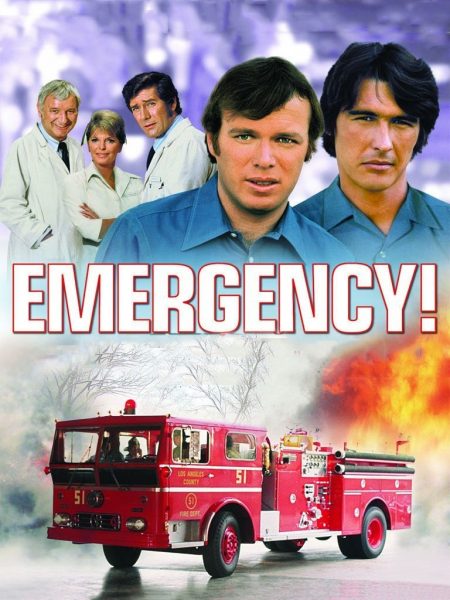 Here's an explainer on the Emergency! Trump wants to declare:
Trump says he may "declare" a national emergency, which he has the power to do under the National Emergencies Act of 1976. But that same law allows the House of Representatives to pass a resolution terminating Trump's declaration immediately. Such a resolution would be referred to the Senate and is required to be reported out of committee within 15 days and voted on by the full chamber no longer than three days later.

The Senate is controlled by Republicans. But it's far from certain that a majority of Republicans would be willing to affirm a national emergency declaration that subverts their legislative authority. Several Republican Senators have already called on Congress to open the government without funding the wall. All Republicans voted to fund the government without wall funding just a couple of weeks ago.
That's Judd Leglum (you need to click through an ad, but you don't have to subscribe to his excellent newsletter to read it).  My take is that Trump will declare his Emergency! and sign the CRs to get out of the corner he's in.  Senate Republicans, except for a couple in the rotating cast of the very concerned (Collins, Gardner, etc.), will vote for it, and the government will re-open.  Then it will be tied up in the courts until there's a 5-4 vote saying that a President can do anything he wants as long as he's white, male, old and Republican.  But that's just a guess.
Obviously, as a matter of public policy, we're so far into stupidland that there's no real reason to discuss whether an Emergency! makes sense.  Of course it doesn't, like most of the rest of Trump policy. As a matter of politics, it's just more reinforcement that Trump is horrible and Republicans won't rein him in, which everyone but Fox News viewers has already accepted.  Collins and Gardner are toast in 2020 no matter how they vote, so their votes might be just as informed by their need for wingnut welfare post election as they will be by positioning for 2020.  Brave Sir Mittens of the Mormon Lands is already on record supporting a wall, whether Steel, Concrete, Basalt, Lead, Tin or a Space Age Composite, so he will probably receive a tsk-tsk and sad eyes from Jennifer Rubin and continue on with his brave effort to sound noble and do nothing.
By the way, if the Emergency! happens, it will show how an impeachment vote would fare in the Senate.  Pelosi's right when she says something has to change before it's worth bringing up, but only Baby Jesus knows what that would be.