All done but a few little things, but got it primed and painted and mostly in place: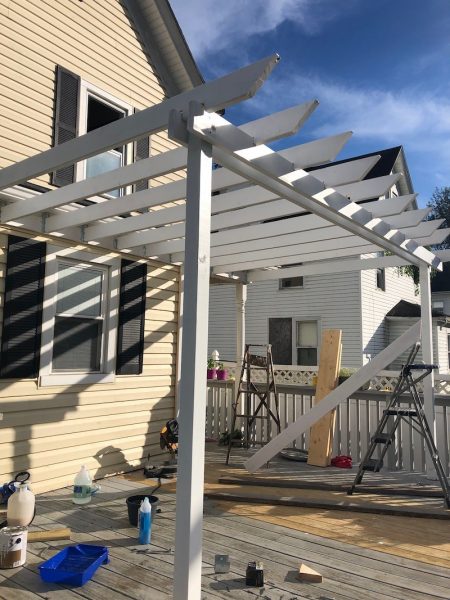 Tomorrow the finishing touches, then put up the shades and hanging plants. After that, powerwash the entire deck and stain it grey. Again.
Also got the first coat of polyurethane on the shelves I have slowly been working on: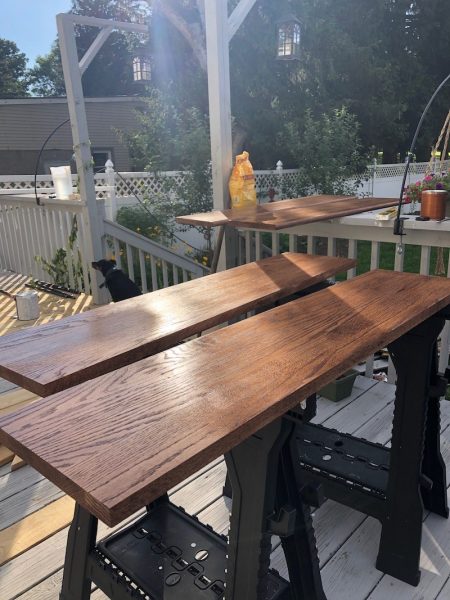 Those are the bottoms, so tomorrow I will put a coat on the tops, wait 4 hours, sand, and put another coat on.
After the bookcase, projects are taking a hiatus for a while. But you have to keep up on this shit or the next thing you know you are living in a crumbling shell of a house. Gotta keep my eye on craigslist for some cheap wicker furniture. I got the entire front porch set for 150 bucks or thereabout, although I did have to clean it and repaint it and give it some tlc.