Via my sister, the music theorist, and with a special place in our hearts for valued commenter and grand master of invective, Tony Jay, this:
Also, because who doesn't need a little hostile cat action in the afternoon, please enjoy the picture below: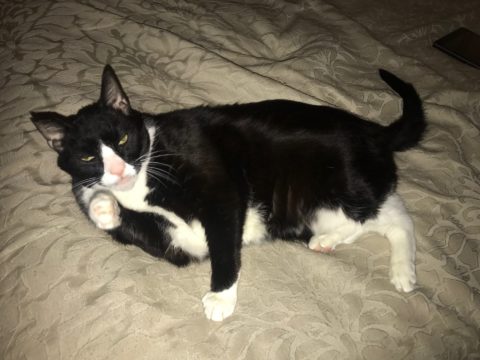 For the caption, I'm wavering between "You lookin' at me?" and "Do you feel lucky today? Well, do you, punk?"
Last: y'all may have noticed a protracted lack of much stuff from yours truly. I'm rounding the last turn on my long-promised South Sea Bubble book — fixing footnotes.*
It is my hope though not my promise that I'll be a little more useful around the joint once the MS goes back to Random House. In the meantime, I'll keep on trying to satiate the jackaltariat with the occasional buffoonery.
With that, the thread is open.
*Mamas. Don't let your babies grow up to put TKs in their citations!