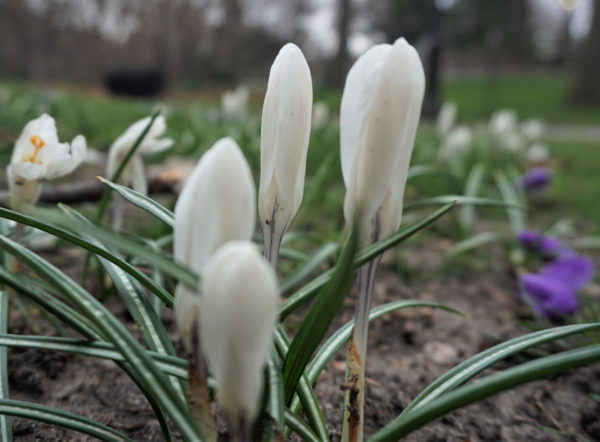 From commentor Ema Ema:
Inspired by WaterGirl's One Good Thing thread, here is one good great thing from my [Central Park] garden – blooms!

Red…


Yellow…


Magnolia…


We also have a certain someone (who just learned about ISO settings) splashing in a puddle like a duck.


And here is a real garden duck.

***********
We only got an inch or two of slushy snow blowing across from the Midwest's late-season snowstorm during Friday night / Saturday morning, but I'm just as glad we didn't take the leafing-out potted roses out of the garage yet…
What's going on in your garden (planning), this week?