One of the benefits of throwing a few bucks at Charles Pierce at Esquire is getting on the list for his weekly email. This week it featured an interview with Ken Starnes, a physician working along a rural stretch of the  Arkansas-Missouri border.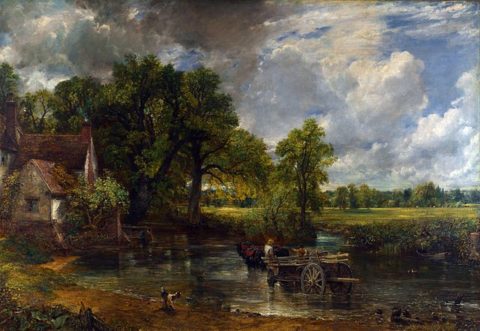 Starnes' experience provides a natural way to observe what happens when insane ideological commitments trump obvious public policy wins.  He sees and accesses hospitals in both states. His patients come from the same demographic in both states.  There is only one key difference between them: Arkansas came up with a Rube Goldberg way to implement Obamacare's Medicaid expansion, while the people he sees from the Misery side of line are governed by GOPsters so doctrinaire that they refused the Black-President-tainted free money rather than deliver care to their citizens.
Stearns:
…there is a big difference between the way I treat people in Arkansas and the way people I treat in Missouri because of that. Here in Arkansas, I could probably get you to follow up with somebody, or you're on your medicines. I was in medical school when they expanded Medicaid, and all of a sudden you have people coming in who were bad asthmatics, who had not had inhalers for years. Or diabetics who had not been on medicine for years. And the numbers turned out that these people were getting better health outcomes in Arkansas.
In Missouri, they have not done that—take the free money as you said—and the health outcomes are different. When I'm working in the emergency department, a lot of what I'm looking for is, I may not have to put this guy in the hospital, but what am I gonna do with this? If he's not sick enough to come in, but this can't be ignored. If I can't get you in for a follow-up with a primary-care doctor because you don't have insurance, or you do, but there's not one available to you, I can't really fix your problem. I'm just going to wait for it to get worse and for you to come back and see me. That's the frustrating part.
Republican AGs are suing to eliminate the ACA altogether, including, obviously, the Medicaid expansion. The Trump administration supports that effort.  If they win, Missouri will be the model for the US. The Supremes will hear the case in October. I hope (and expect) that Biden and Democrats all the way down the ticket will be ready to go with the appropriate message when that happens. (Remember–whatever folks think they think about Obamacare, that other thing, the ACA, and specific benefits like having health care at all, remain popular to very popular.)
But what about the GOP Obamacare replacement plan, you ask?* That has remained consistent since 2010, at least. It's only virtue is that it is simple:
Die sooner.
Which looks way too damn likely is what's about to happen in a bunch of places that for ideological reasons have neither extended the reach of their health care systems nor taken seriously elementary public health techniques in the face of a pandemic.
This thread: it is as open as Trump wants his convention to be.
*You don't…because you know better. But roll with me.
Image: John Constable, The Hay Wain, 1821.