On the Road is a weekday feature spotlighting reader photo submissions.
From the exotic to the familiar, whether you're traveling or in your own backyard, we would love to see the world through your eyes.
We have another first submission today.  MissWimsey, I am so glad you sent these in!  Are you any relation to Lord Peter?  I am pretending that I am on this trip, and that all these pictures are from the same day, a day that I want to never end.  ~WaterGirl
MissWimsey
All these photos of Paris being featured in the On The Road posts have made me nostalgic. It's also been fun to see all the ways others have experienced Paris! I'd like to share the photos from my first trip to Paris last August.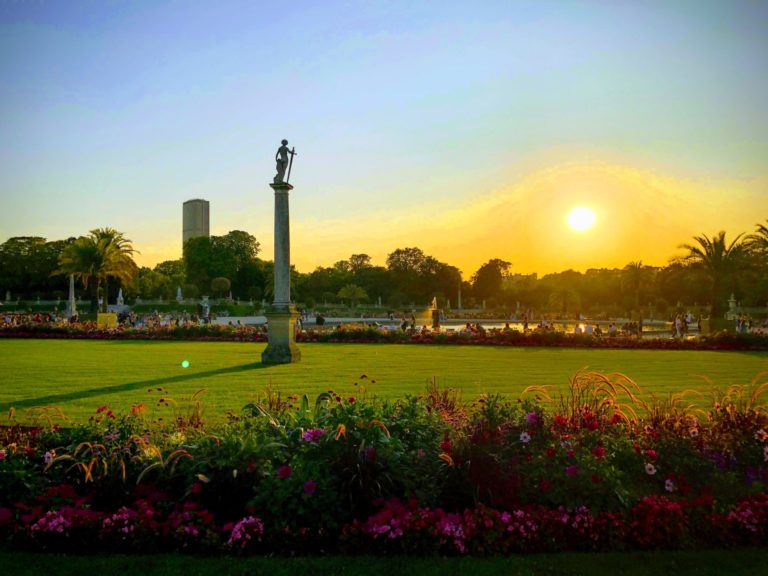 Jardin de Luxembourg
This was taken in the late afternoon on the second day I was in Paris. I had spent the afternoon at the Musée d'Orsay and walked back to my hotel in the Latin Quarter. I grabbed a seat alongside the fountain and sat there for some time before getting dinner.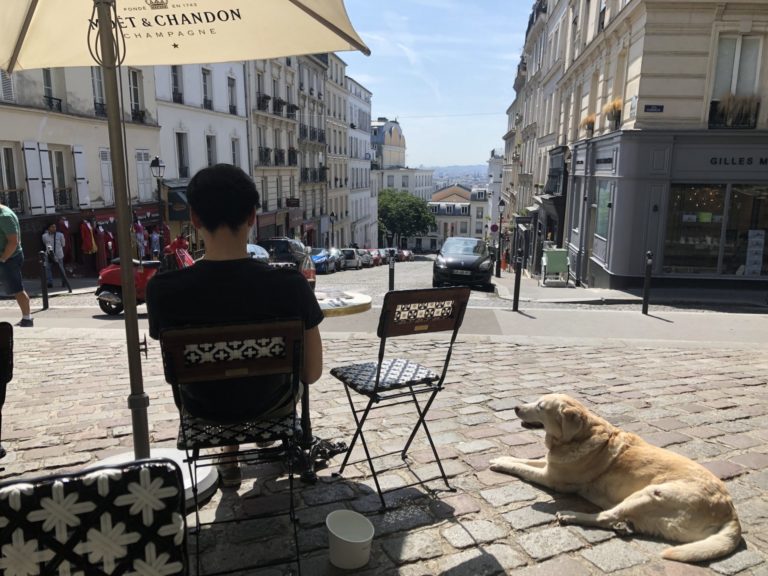 Montmartre
One thing I vividly recall from the trip was how hard it was to get around via train. I would stare at the map hoping it would make sense. In the end I feel that I walked as much as I did to avoid taking the train lolol. So when I got to Montmartre, I ended up behind Sacré-Cœur. So I skipped the steps and just ended up going up via the narrow streets behind the basilica. This is the view from the cafe where I ate lunch al fresco with a guitarist playing in the background and this good boi sitting in front of me.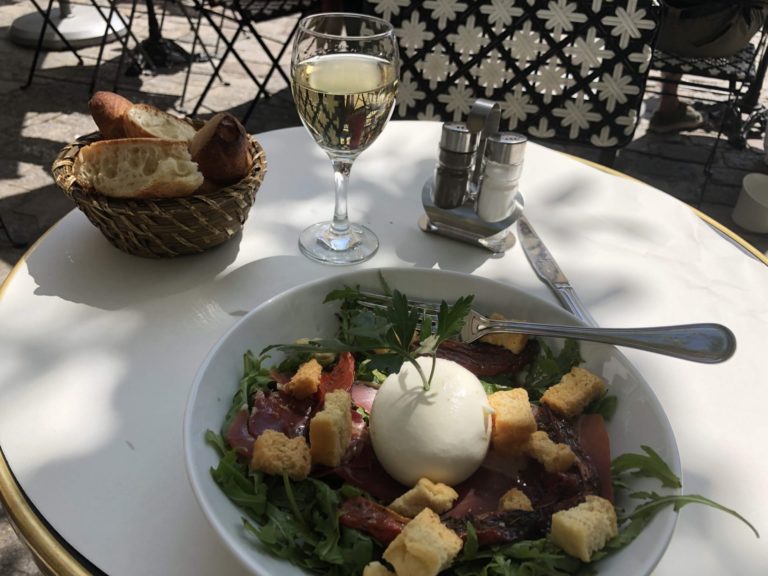 Paris
This was lunch! I always considered eating a chore, but this trip disabused me of thinking of food as meh. The food was amazing.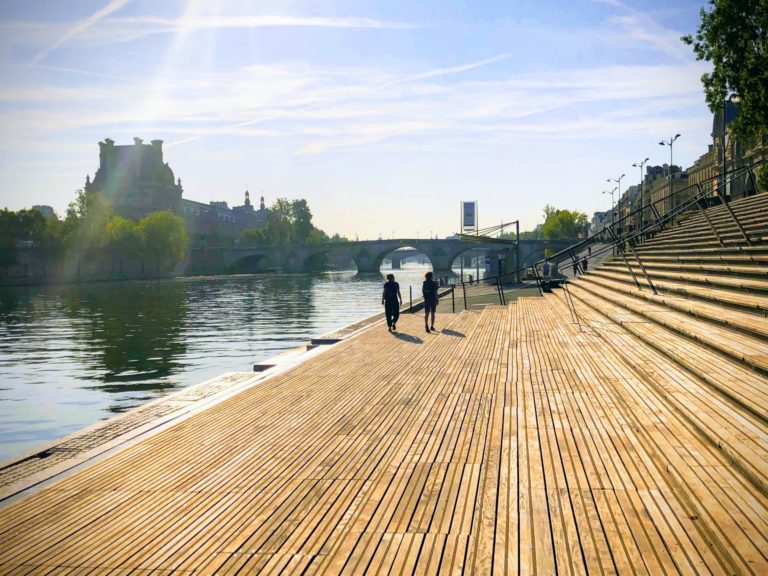 Paris
This was taken in the early morning from the pedestrian walk alongside the Seine in front of the Musée d'Orsay while I was waiting for the boat cruise to arrive. It was so quiet and peaceful at that time.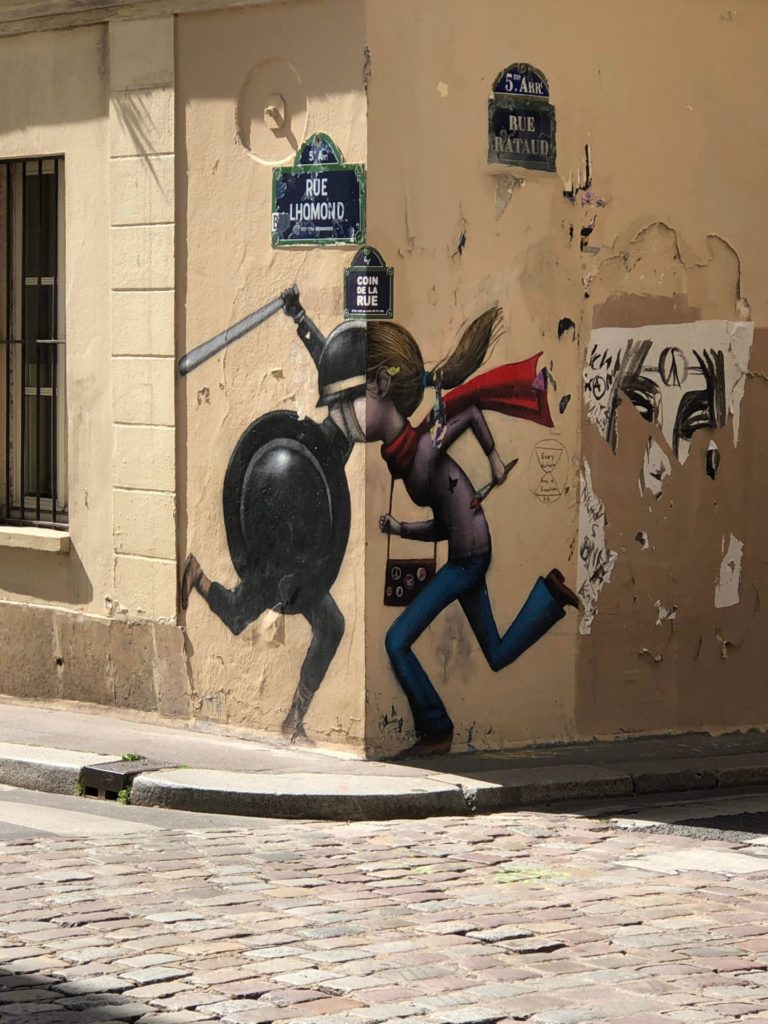 Latin Quarter
Just something that caught my eye while exploring the Latin Quarter.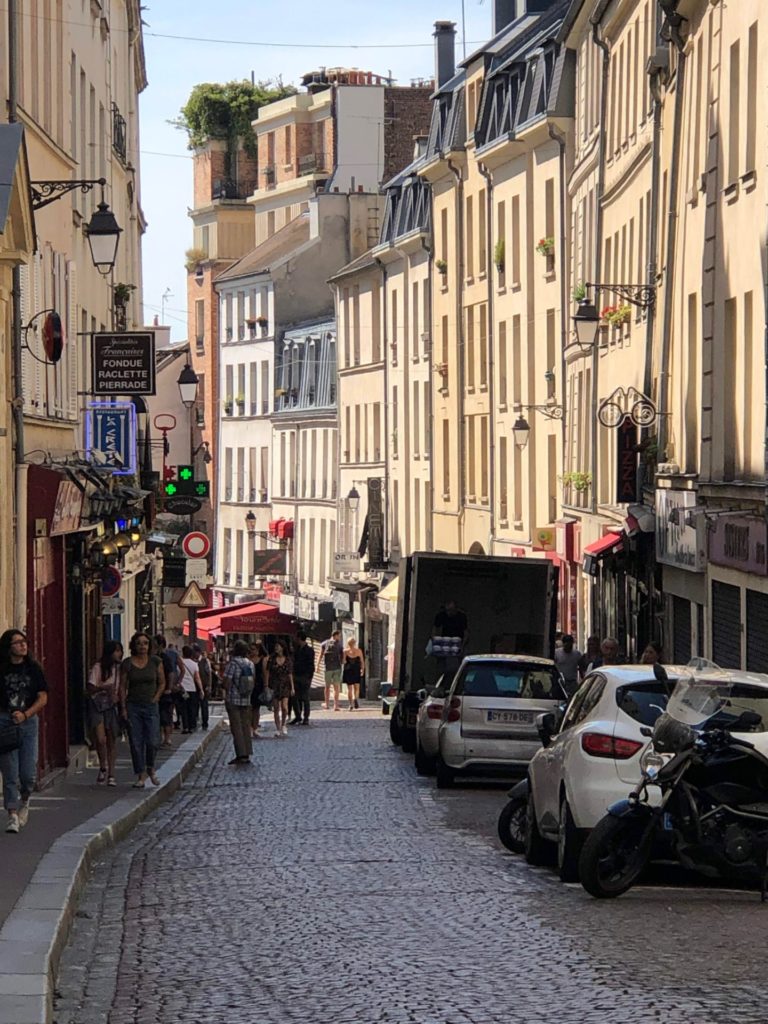 Paris
Rue Mouffetard in the Latin Quarter.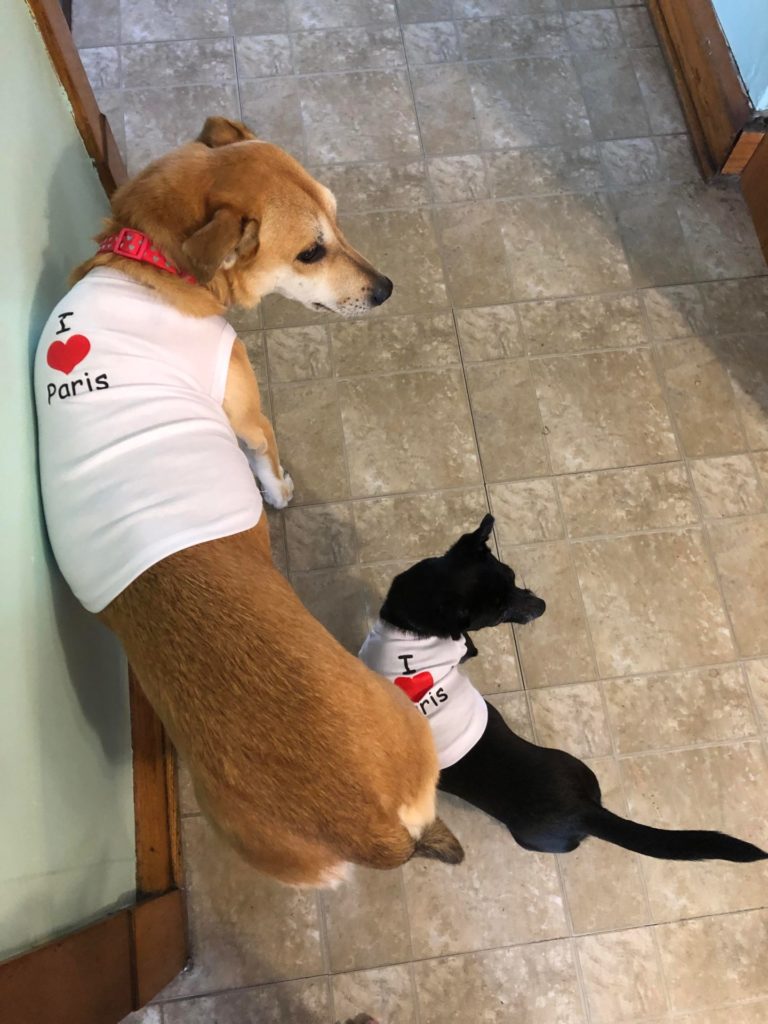 Chicago
I swear I thought these T-shirts for Hannah and Shadow would fit when I looked at them in the pet store in Paris. Nope. I was wrong but they sure looked cute in them even if they both wore them only one time!