On the Road is a weekday feature spotlighting reader photo submissions.
From the exotic to the familiar, whether you're traveling or in your own backyard, we would love to see the world through your eyes.
That photo of the ferris wheel at dusk seems almost magical to me, oh how I wish I could be there.  ~WaterGirl
randy khan
I thought I ought to contribute to the Paris photos. My wife has been going to Paris every year for decades because she has a close friend who lives there. (Some years, between my frequent flyer miles and her sleeping on Colette's sofa, the trip practically was free.) The last several years, though, I've been going with her, and this year's visit was part of our last real trip before the pandemic shut things down. We usually go in the winter, when it's cheap and there aren't a lot of tourists.
This selection is over several years, hitting some of my favorites.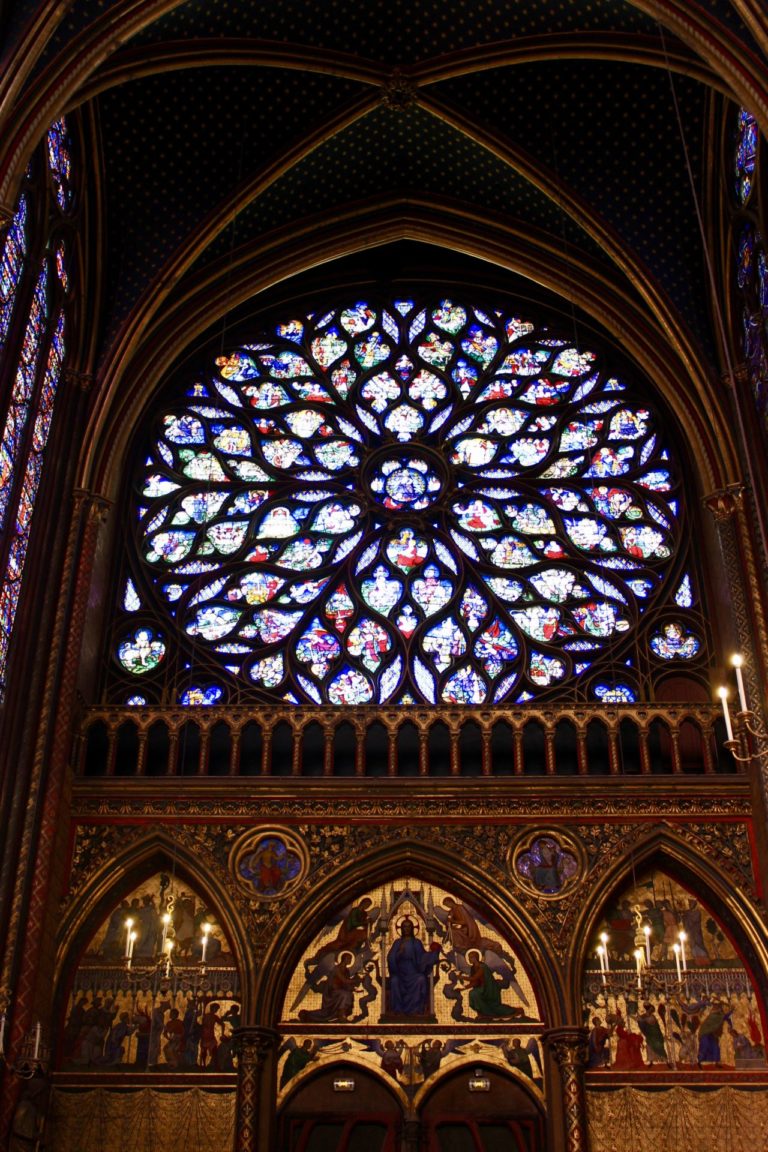 Sainte-Chapelle, Paris, France
February 12, 2020
I'll start with my absolute favorite place in Paris, Sainte-Chappelle, for centuries the church of French royalty. It's the first place my wife (then girlfriend) took me in Paris on my first trip there, and it's a wonder. We go back regularly when we're there just to bask in it, and it's even better since they restored the windows maybe 10 years ago. Part of the reason it's so amazing is that you enter on the lower level, which is nice but nothing special. Then you walk up a tiny stone spiral staircase and emerge into a room where you're surrounded by stained glass. It's mind blowing. This is the rose window, which is marvelously detailed. (If you zoom your browser, you should be able to see some that.)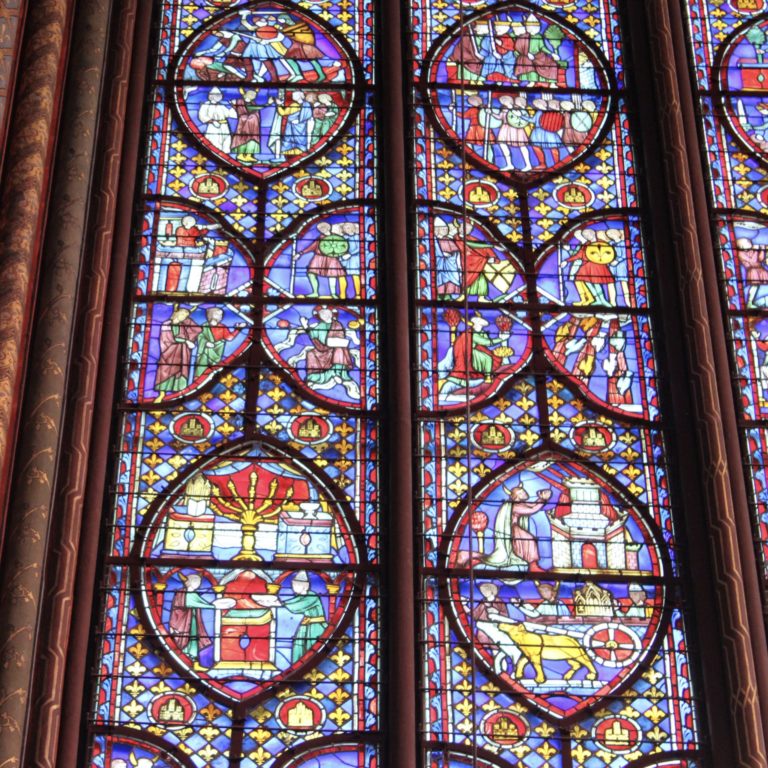 Sainte-Chapelle, Paris, France
February 12, 2020
One more Sainte-Chappelle image, from one of the tall windows, which cover three walls of the upper level.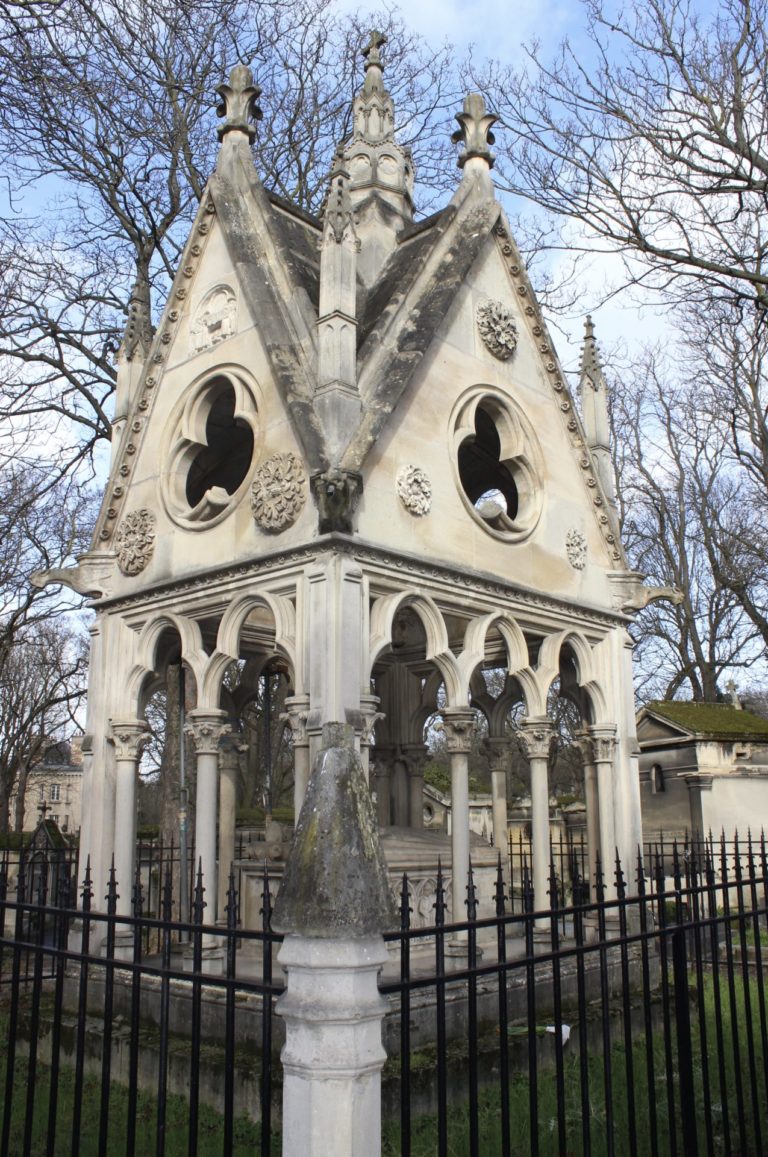 Père-Lachaise Cemetery, Paris, France
February 10, 2020
Père-Lachaise is one of the most famous cemeteries in Paris, filled with famous people (and there's a brochure to help you find them). This is the grave of Abelard and Heloise. Maybe.
The cemetery opened centuries after Abelard and Heloise died, but the proprietors, looking for a way to make it attractive to prospective patrons, moved the remains from their earlier resting places to the cemetery and built this monument. Inside, there are individual graves with appropriate medieval grave sculptures (and, by the way, medieval grave sculptures are great). However, it's not clear that the remains actually belong to Abelard and Heloise, and I believe there's at least one other place that claims to have one of them.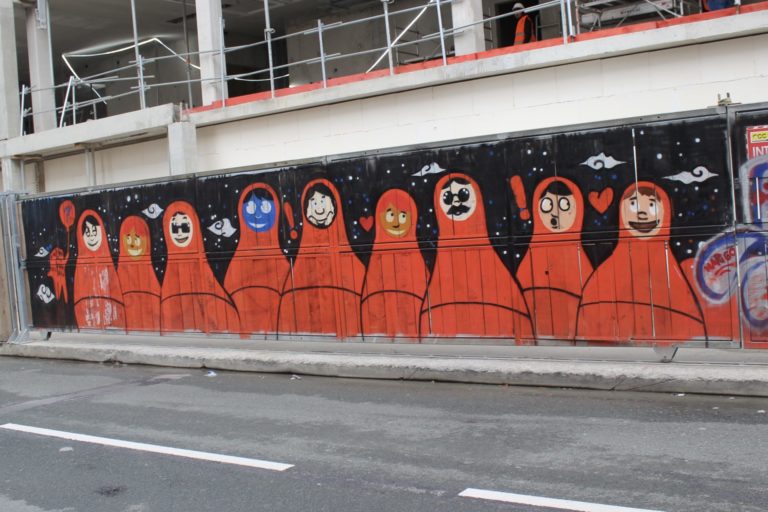 St. Ouen, Paris, France
January 28, 2019
This is a part of Paris with a lot of street art and a lot of antique markets. I thought this piece was fun.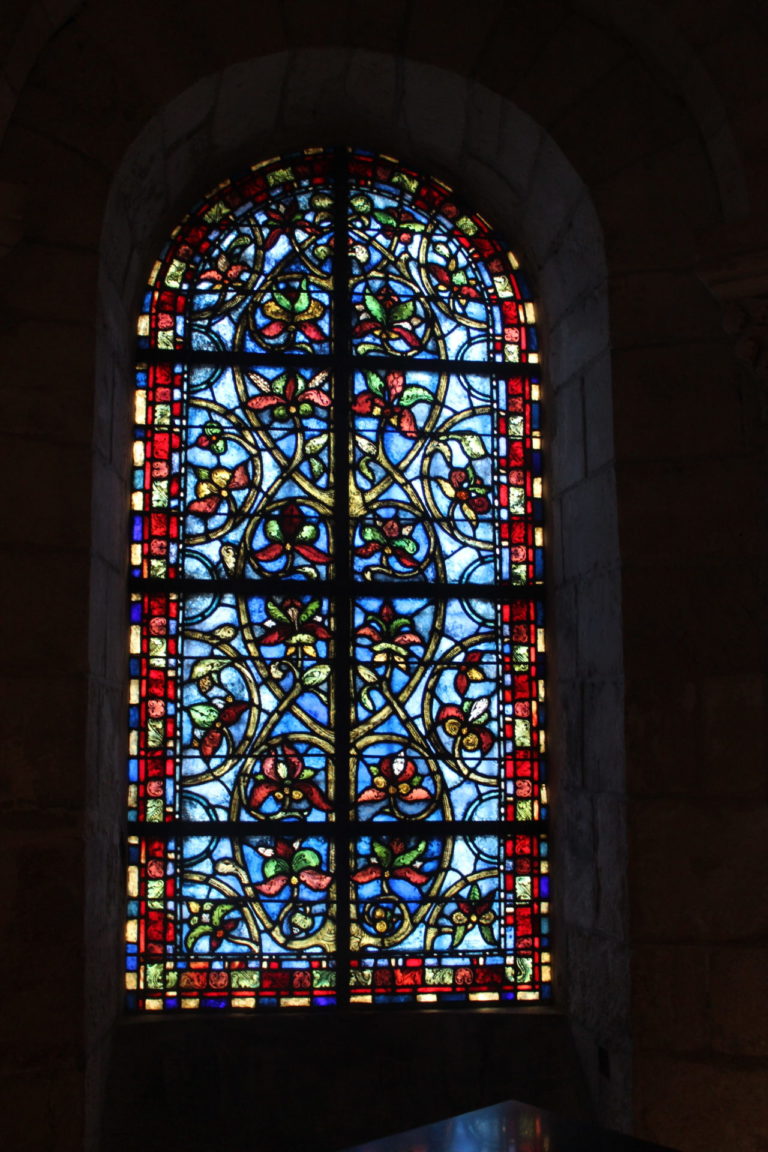 St. Denis, Paris, France
January 28, 2019
St. Denis is where most of the kings and queens are buried – including Louis XVI and Marie-Antoinette, who were moved there. The tombs are fascinating, but I thought the stained glass windows in the crypt (yes – the church is built on a hill, and the back end of the crypt gets sunlight) were great. I really love stained glass, in case you hadn't guessed.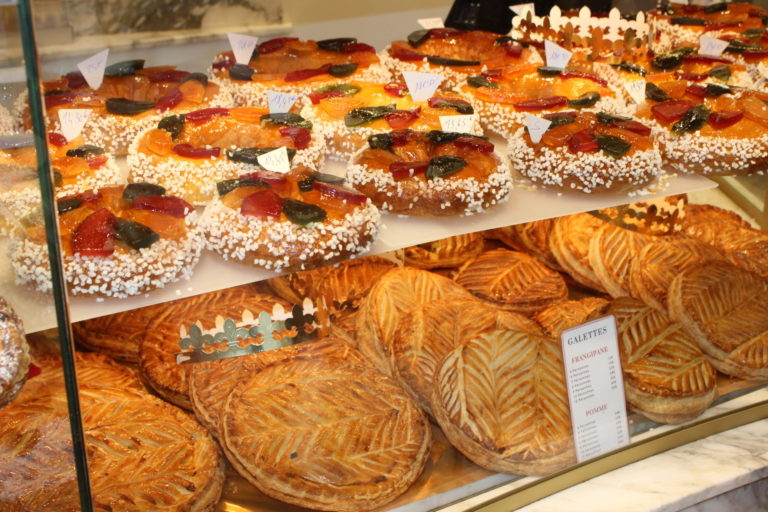 Paris, France
January 13, 2018
If you go to Paris and don't go to a bakery, I'm not sure what the point is. The reason for the gold crown sitting on top of the cakes at the bottom is that they are King Cakes, sort of like the ones that you can get for Mardi Gras, but really more of a New Year's thing in France. Each one has a little ceramic something in it, usually, but not always, a baby. This bakery had little busts of its founder.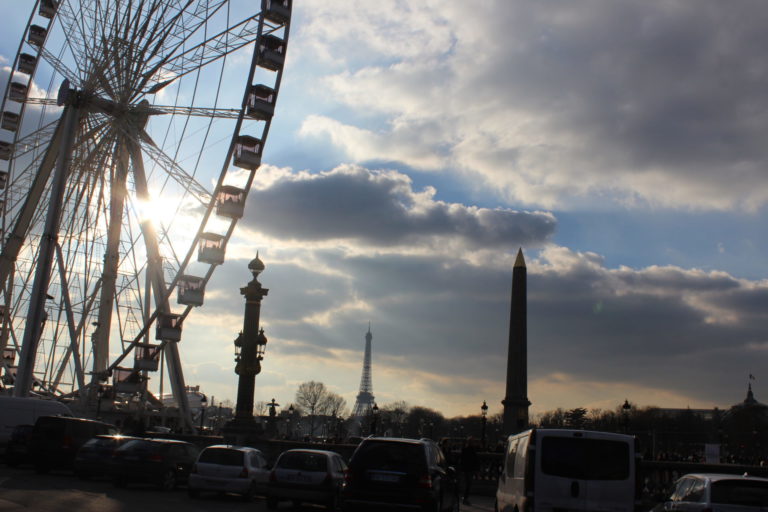 Paris, France
February 18, 2017
Just a view from, roughly speaking, the Orangerie towards the Cenotaph and the big Ferris Wheel at dusk.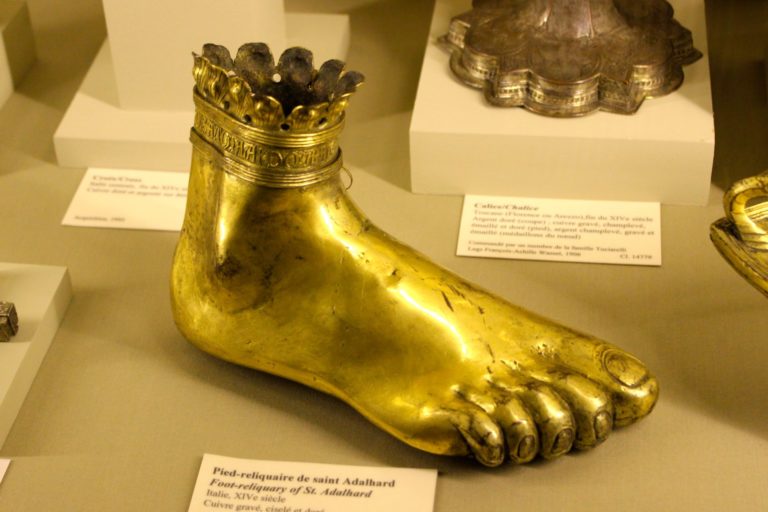 Cluny Museum, Paris, France
February 17, 2017
In honor of some of the front-pagers, I'll finish with a big foot.
It's actually a reliquary in the Cluny, which is awfully cluttered, but has a room with fantastic tapestries that is worth the visit just by itself. Sadly, my photos of the tapestries aren't worthy, but the foot also was a highlight.
---
An afterword:
I think about Ste.-Chapelle a lot, particularly after the Notre Dame fire.  As mind-blowing as it is today, I remember that it had to be even more incredible when it was first built.  I've been in plenty of cathedrals with great windows, but nothing like the wraparound blast of light you get there, and combined with the reveal when you come out of the dark spiral staircase, it must have seemed like a miracle to people who lived without electric lights or picture windows.
And the other miracle is that it's still with us.  Notre Dame will be restored, but if something like that had happened to Ste.-Chapelle, well, I don't even want to think about it.
On a totally different note, if you go to Paris, definitely check out as much medieval grave statuary as you can, just for the animals at their feet.  There's a good selection at the Louvre and at St. Denis.  Or if you're in London, the V&A has some, too.