In case you're new to Medium Cool, BGinCHI is here once a week to offer a thread on culture, mainly film & books, with some TV thrown in.
Arguments welcomed, opinions respected, fools unsuffered.  We hope it's a welcome break from the world of shit falling on our heads daily in the political sphere.
Tonight's Topic:  Brian's Song, and Cultural Works That Move You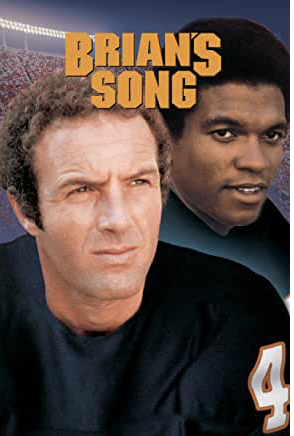 This morning, the BlogFather sent this tweet:
Gale Sayers, the OG Barry Sanders, has died.

Brian's Song remains the greatest sports movie ever made.

— John Cole (@Johngcole) September 23, 2020
Which got me thinking. Not about the greatest sports movie–which is a tie between Breaking Away and the original Bad News Bears–but films or books that affected you emotionally.
I'm a crier at movies (the first 30 minutes of Up leaves me blubbering), but books don't do this to me nearly as often. What books, movies, theater, music, opera (or any cultural works) move you?