Here's a photo I took a couple of days ago of two Pileated Woodpeckers. I see them around here a lot, put I've never seen a pair in the same frame until this week: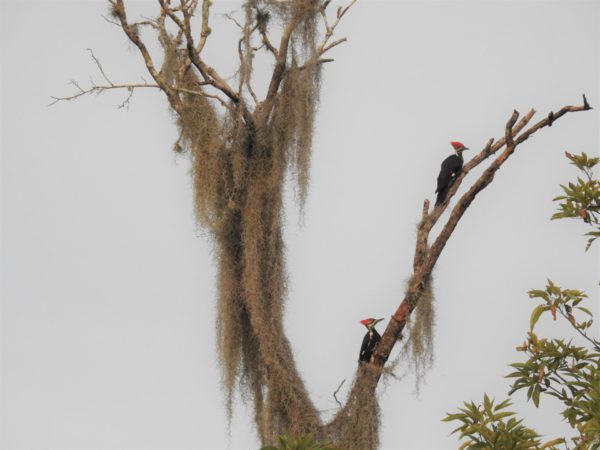 The male is higher on the branch, with the missus trailing behind. Not much difference in appearance between the genders with this species, but the male has a red "mustache" stripe on his face.
Just saw a promising poll in the NYT:
By overwhelming margins, voters in Pennsylvania and Florida were repelled by President Trump's conduct in the first general election debate, according to New York Times/Siena College surveys, as Joseph R. Biden Jr. maintained a lead in the two largest battleground states.

Over all, Mr. Biden led by seven percentage points, 49 percent to 42 percent, among likely voters in Pennsylvania. He led by a similar margin, 47-42, among likely voters in Florida.
This is a post-debate but pre-COVID diagnosis poll. Polls don't mean much, of course, but I'll take good news where I find it these days. Open thread!