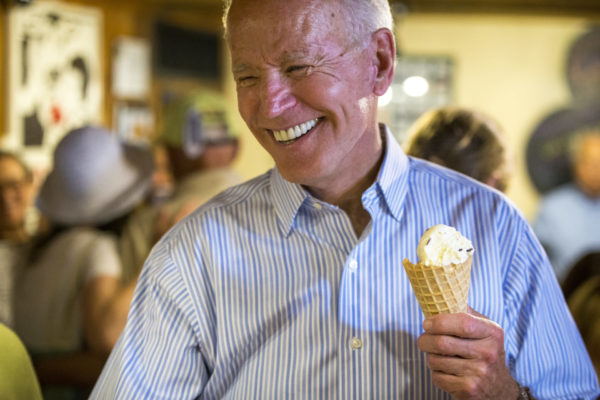 Last night I had a last minute tweet-spree that I think is worth sharing (although now that I am editing this I see that Tamara already did I should really read this blog before I write anything). I'm pretty sure I have said this before here, I know I have said it elsewhere and I have definitely had this conversation with friends and my parents, but I want to put it here so it is permanent.
Beyond all the horrible things Trump has said, and more importantly, done, what has really bothered me the most about Trump is the meanness and ugliness just for the sake of it. The man is a shallow, empty, sucking hole of nothingness, completely devoid of joy and laughter and happiness. Again, it's not just the policies.
I look at him and see just an empty, shallow, joyless man. I don't recall ever seeing him laugh, or laugh at himself. The only time he sort of smiles is when he is cutting someone down or hurting someone. And then it is a slight smirk while searching the crowd for approval.
He doesn't appreciate anything outside of how he views it making him look, and even then, he doesn't actually care how he looks, he cares how people think about he looks. Nothing has value to the man other than that which he perceives immediately makes him better in the eyes of others.
He doesn't like to read and couldn't name a book if you asked him, he doesn't like music (he couldn't make a playlist like Obama if you gave him a million years), he doesn't care about art other than it's monetary value, or poetry, or fine dining. The man eats well done steak with ketchup fer fuck's sake.
The only way he measured things is by how he perceived it made other people envy or look up to him.
"I'll hold up a bible because other people like it and it is important to them and I want them to like me."
He has no appreciation for nature, or ironically, architecture. He could never look at a peaceful meadow without thinking "Let's raze this and put in a golf course and slap my name all over it." His buildings are all garish phallic symbols adorned with his name. He has no concept of the use of space or color, everything is gold or the most expensive marble or wood not because it works or flows or has utility, but because it is the most expensive material and that is what rich people do other people will respect him more because look at all the rich things he does. He's gaudy, and garish, and tacky.
And he absolutely does not care about other people. He has no friends. He has no sense of loyalty, honor, or truth- everything is temporary, and it rests solely on how he perceives something reflects on him at that very moment. As soon as you have nothing to offer him, you are gone. But he will quickly embrace you as soon as you think you have something to offer him, forgetting how he has treated you in the past.
Same with women, who does not view as human beings, but as objects to be used to make him look better. He doesn't love beautiful women for their beauty or their wit or charm or talents, he loves the idea of other people seeing him with beautiful women. And since he can not recognize actual beauty, that is why all the women around him look the same- bottle blonde with fake breasts, because that is what he thinks EVERYONE else thinks is beauty.
I mean, can you honestly imagine him ever just wanting to go to a friend's house to sit on the couch and chat, and play with their dog, and have coffee, and talk about things? Or remembering something little his wife had wanted and mentioned, and picking it up while seeing it on his travels, and spiriting it away in his luggage and taking it home and hiding it and wrapping it and just being excited to give it to her? Just the little human things that make life worth living. He feels and appreciates none of it. It's all a crude dick measuring contest, and the only way to get ahead is to cut other's down.
It's why he is such a bad negotiator. He's incapable of understanding win/win. Someone can only get ahead when someone else loses. It's why he and the GOP never figured out that the way to save the economy was to handle covid. They couldn't fathom that one didn't have to be at the expense of the other.
Everything about him is hollow, vulgar, and contemptible. If he were not doing so many horrible things to people, he would be pitiable.
Contrast that with this guy: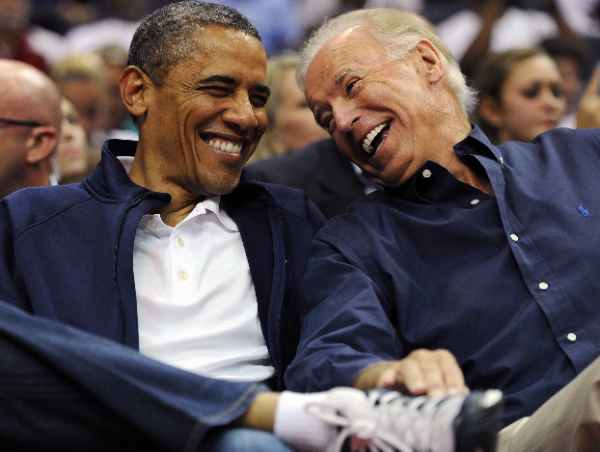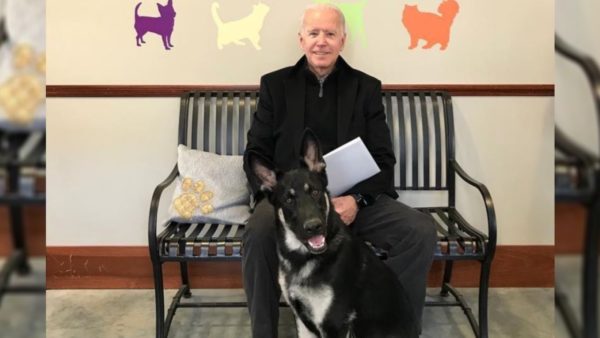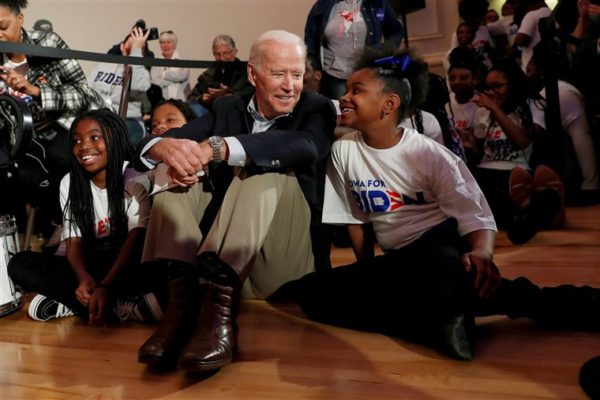 I am under no illusion that the next four years will be a progressive panacea, but just having that sociopath Trump and his enablers and sycophants will make EVERYTHING immeasurably better. Even when Biden does something that I disagree with, at least I can feel safe knowing that some thought was put into it, and it wasn't just done to spite someone or to make Joe look "good."
And that's a fucking start.