On the Road is a weekday feature spotlighting reader photo submissions.
From the exotic to the familiar, whether you're traveling or in your own backyard, we would love to see the world through your eyes.
Albatrossity
The birds of the oceans around New Zealand have not been nearly as impacted by humans as the land birds, although that is changing rapidly as humans begin to impact the oceans more and more. It is still possible to see lots of seabirds, shorebirds, and waterfowl there, and some of them are unique to that country. Since I live in a part of the country that hasn't had beachfront property for the past 70 million years, I really enjoy seeing seabirds when I get the chance. And New Zealand offers you lots of chances, so this post and tomorrow's post will feature just a few of those.
Map here.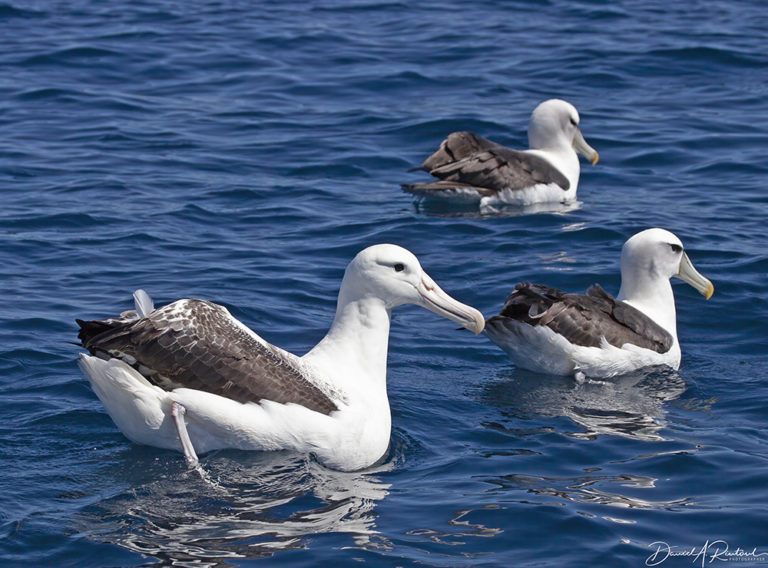 Stewart Island
December 27, 2015
There are 22 species of albatross in the world, and 16 of these have been seen in New Zealand waters. I've seen six of them there, so obviously I have some work to do. One of the most spectacular is the Northern Royal Albatross (Diomedea sanfordi), a New Zealand endemic species. The Maori name for this species, and for all the other species of albatrosses, is toroa. When one of these approaches the boat, that 3 m (10 ft) wingspan gets your attention. This one was near Stewart Island, in the company of these two White-capped Albatrosses (aka Shy Albatross depending on which taxonomic authority you subscribe to), which have a wingspan of 8 ft, but obviously are much smaller than their huge Wandering companion.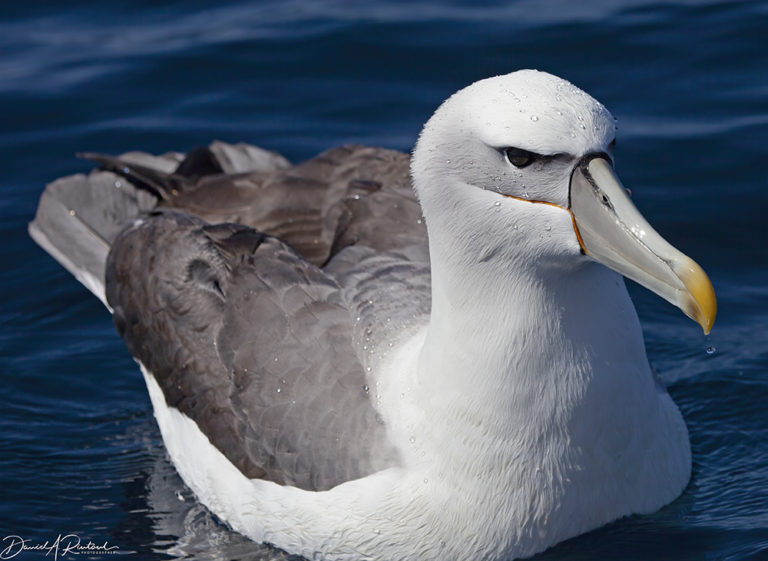 December 27, 2015
Here's a better look at the White-capped Albatross (Thalassarche steadi), also near Stewart Island on that same fine December day.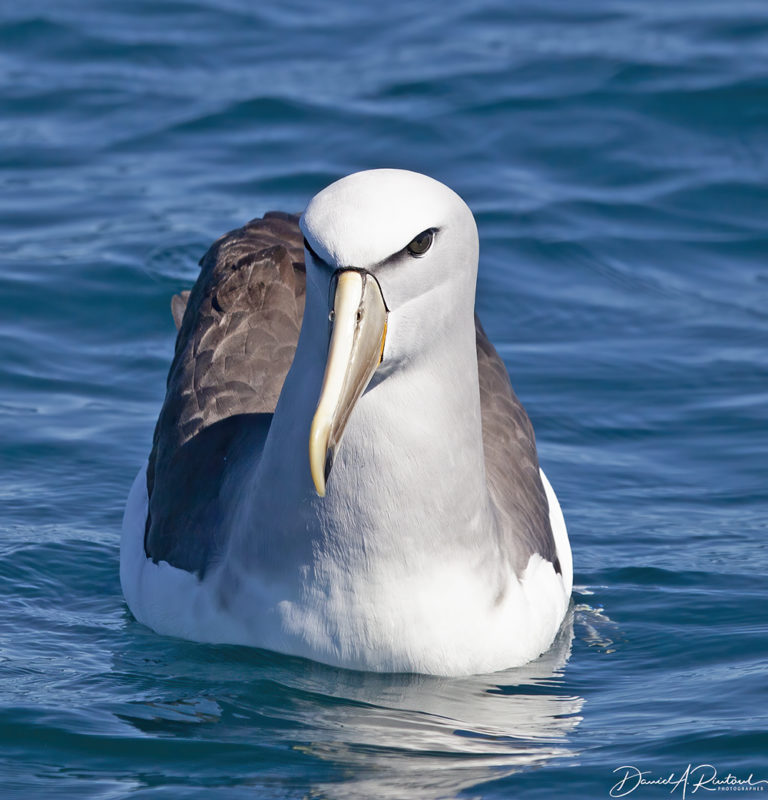 Kaikoura
January 6, 2014
Another of the mollymawks (a term used for the smaller Thallasarche species) is this Salvin's Albatross (T. salvini). These are on the endangered species list in NZ, due to the fact that they are often killed accidentally by fishing operations. The grey head and blackish bill tip distinguish this adult from the White-capped Albatross.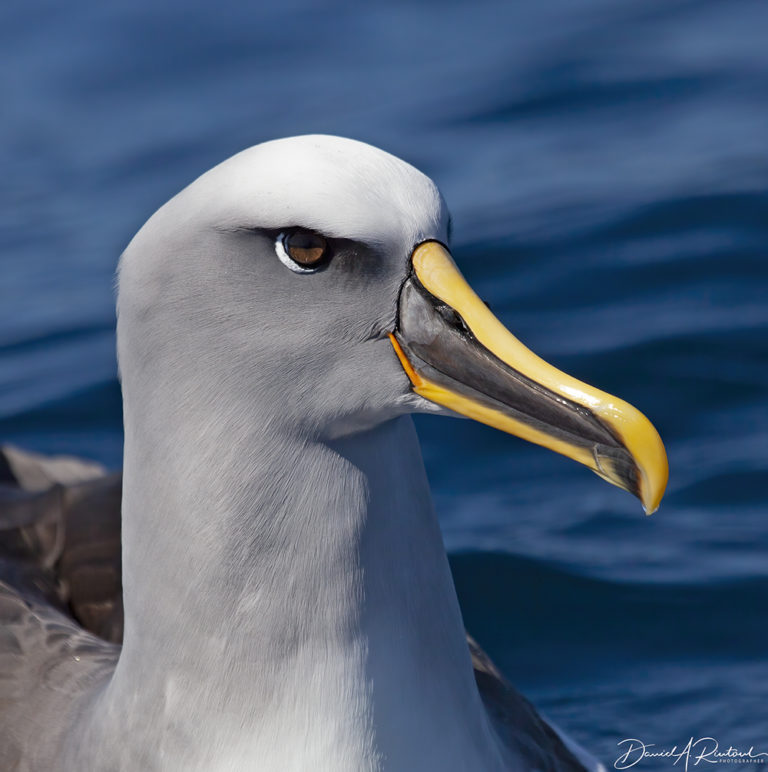 Stewart Island
December 27, 2015
A third mollymawk is this Buller's Albatross (T. bulleri), distinguished by that bright yellow tip, ridge, and underside of the bill. This is a New Zealand endemic; all known breeding populations are found in that country and its outlying islands. One of my favorite albatrosses!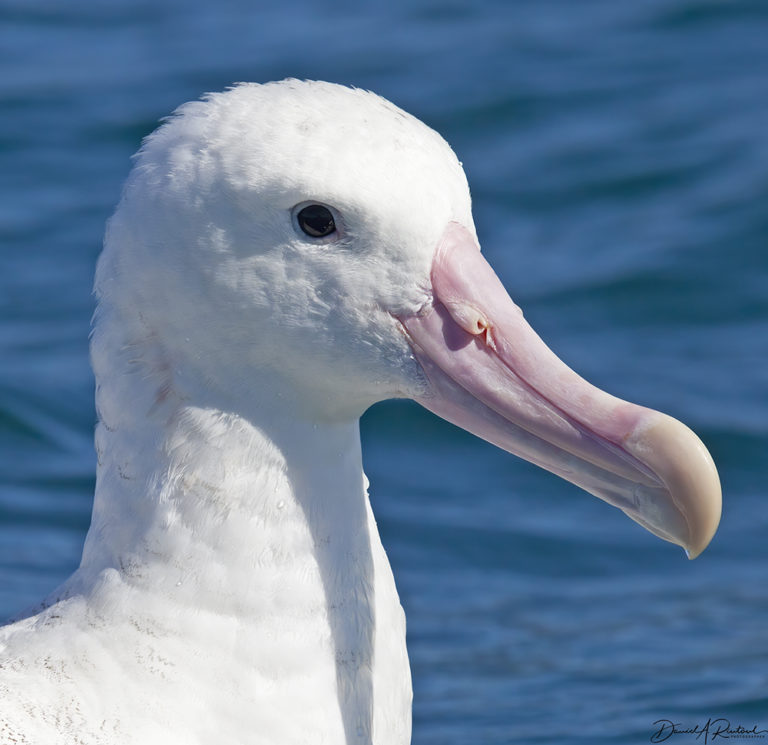 Kaikoura
January 6, 2014
The final albatross in this set is another giant, the Wandering Albatross (Diomedea exulans), one of the largest and most skillful flying birds in the world. They soar effortlessly over the waves, and in fact can travel literally around the world in the Southern Ocean without flapping their wings once. That bubble-gum pink bill and huge size are the best field marks for this one.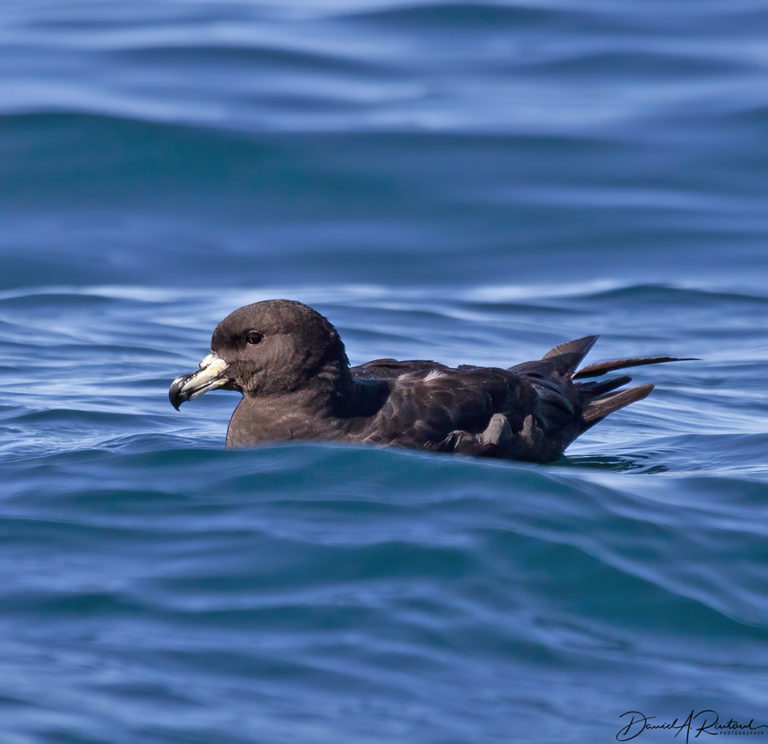 Kaikoura
January 6, 2014
New Zealand has some other endemic seabird species as well, such as this Westland Petrel (Procellaria westlandica, taiko), which is also one of the rarest seabirds in the world (4000 breeding pairs, confined to a single breeding location in the coastal ranges of the South Island). This is a fairly large burrowing petrel, and it is thought that its size and aggressive temperament have been important in its ability to survive in the presence of cats, stoats, and other mammalian predators.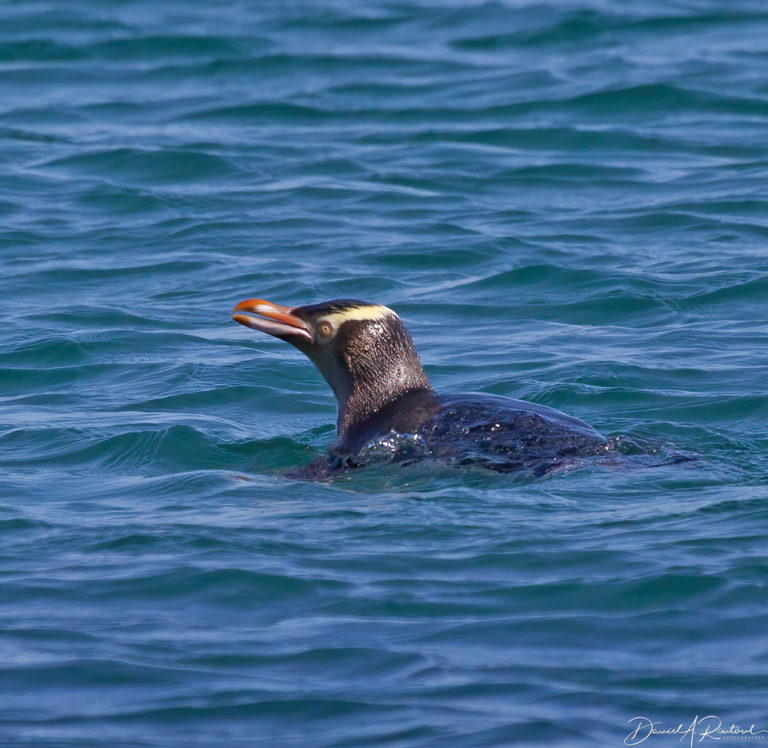 Stewart Island
December 27, 2015
Of the 18 species of penguins in the world, 15 have been sighted in New Zealand waters, and several are endemic. This is one of the endemic species, Yellow-eyed Penguin (Megadyptes antipodes, hoiho), and also one of the few that breeds on "mainland" New Zealand. It is aptly named, and unmistakeable.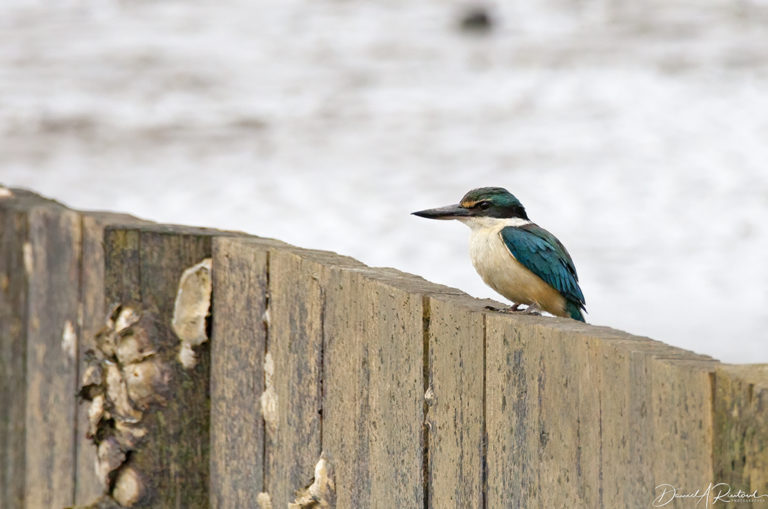 Auckland
January 7, 2016
The Sacred Kingfisher (Todiramphus sanctus, kotare) is found in other parts of the South Pacific such as Australia and New Caledonia. It is the only kingfisher in the country, but is widespread and common.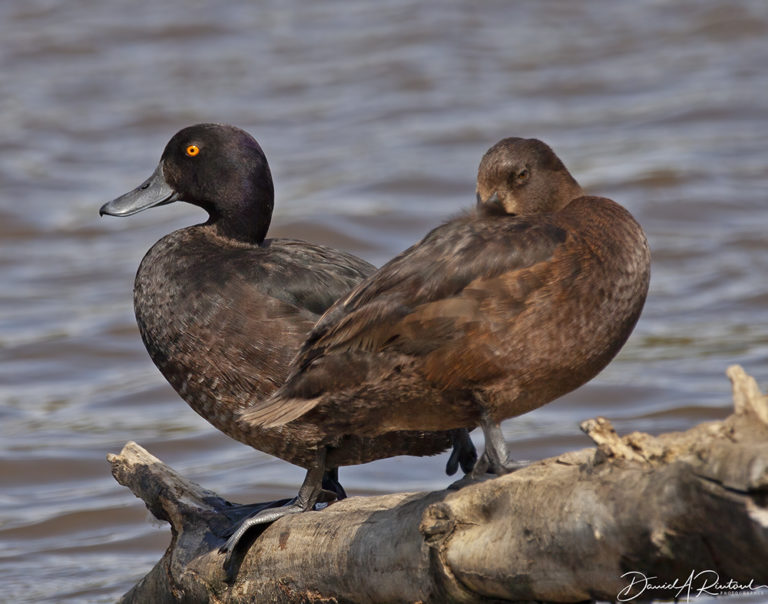 Christchurch
December 30, 2015
These bathtub toy duck lookalikes are New Zealand Scaup (Aythya novaeseelandiae, papango), which are an endemic species that is also common and widespread in the country. The male is darker with a yellow iris, and the female is browner with a brown iris, and they are among the cutest ducks in the world, IMHO.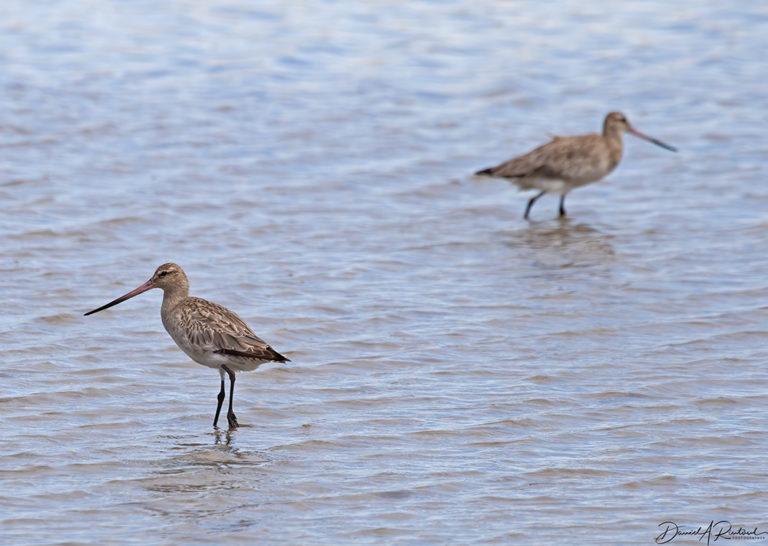 Golden Bay
January 10, 2014
The final bird in this set is also one of the most amazing avian migrants known. These are Bar-tailed Godwits (Limosa lapponica, kuaka). They breed in Arctic Alaskan tundra, and fly nonstop to New Zealand, over 12,000 km (7,500 miles in American) of open ocean every fall. Their appearance every fall was a mystery to the Maori ('Kua kite te kohanga kuaka? Who has seen the nest of the kuaka?'), and it was believed that they accompanied departed souls to the afterlife. In the spring they take a less direct path back to the tundra via eastern Asia.