This morning brought an onslaught of robins to the juniper tree outside my office window. I thought that an onslaught last fall had eaten all the berries, but no. The robins are incredibly messy.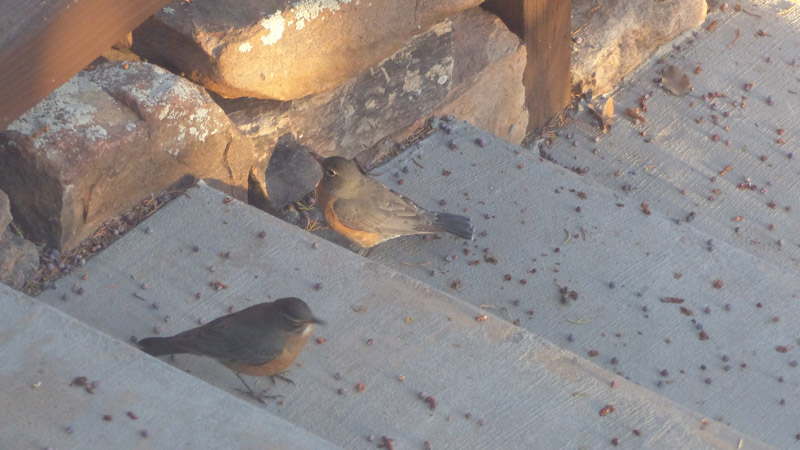 They were here yesterday, but today they brought friends – cedar waxwings, the loveliest birds ever!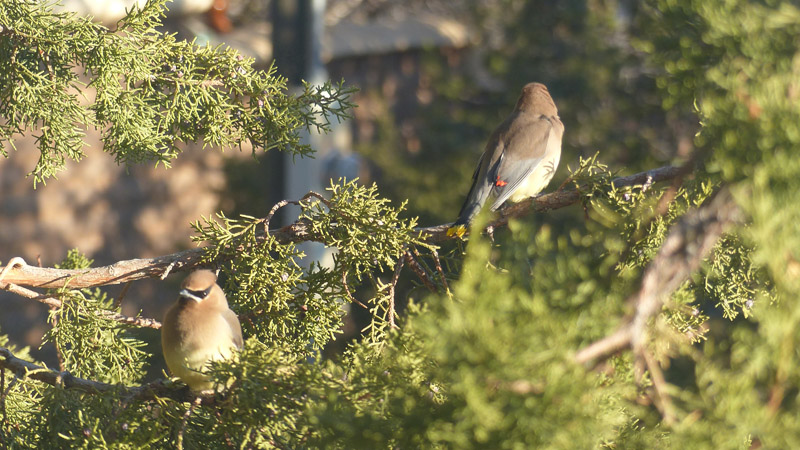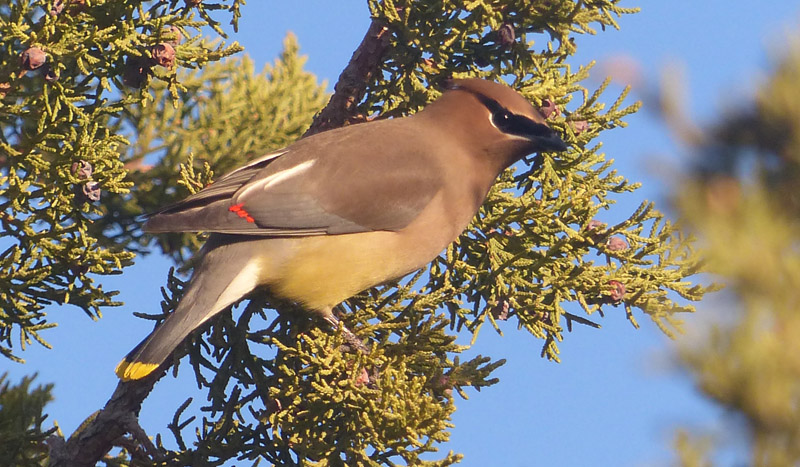 A white-crowned sparrow got into the mix, but left too quickly for me to get a good photo.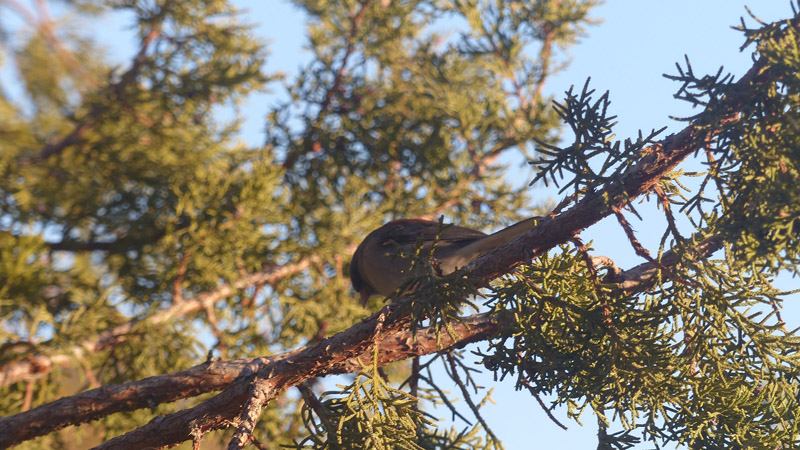 Great way to start the morning!