The New York Times has a nifty interactive thingie where you can plug in your address and find out if you live in a political bubble or not. It analyzes your 1,000 closest neighbors and renders the political diversity where you live as a percentage. Here's mine: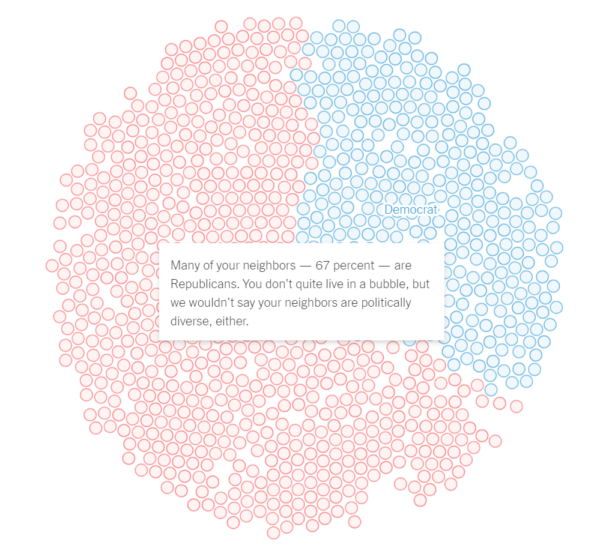 Honestly, I'm thrilled about my result because I assumed it was way worse. Trump got 70% of the votes in my county, and I would have guessed my neighborhood (if you can call a two-mile dirt road with isolated swampy residences a "neighborhood") would be more like 80/20, judging by the signage and MAGA truck swag.
In other news, Speaker of the House Nancy Pelosi is having some fun at her Republican colleagues' expense: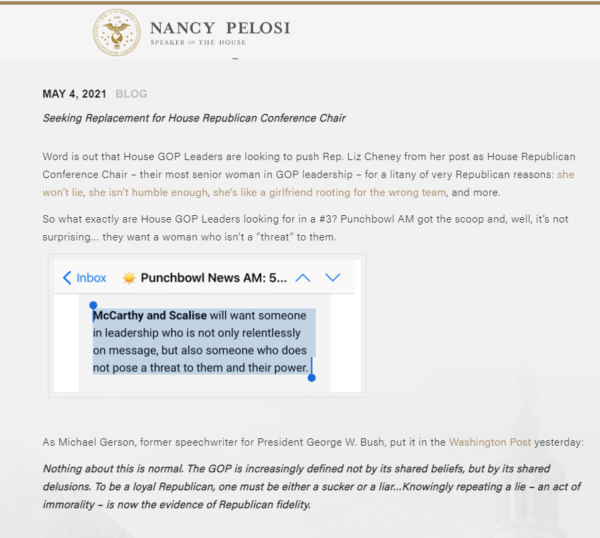 THWACK!
God, I love that woman. If American democracy survives, there will be buildings in the US Capitol complex named after her in the coming years.
Speaking of THWACK, do you want to see a dead body?
Damn!
Today's foray into political bubbles and admiration for heroic Democratic women curb-stompers aside, I'm deliberately paying less attention to politics lately, though probably still an unhealthy amount. Thanks be to Biden-Harris for the breather!
I'm reading more. Currently, I'm revisiting the works of an old favorite, Shirley Jackson, and that's been ghoulish fun.
I'm also pointedly NOT watching the news and instead streaming cooking shows and checking out other content, like "Mare of Easttown" on HBO, which stars Kate Winslet as a detective in a small Pennsylvania town. Anyone else watching that? Got any other new TV shows or movies to recommend?
I wish Wes Anderson would release "The French Dispatch" on streaming already. I love his films, and the release of this one has been delayed twice due to the pandemic. I know nothing about cinematography, but if any filmmaker's work would be translate naturally to a smaller screen, it seems like it would be Anderson's. Oh well. He's the artist.
Anyhoo, open thread, and any topic is welcome!