On the Road is a weekday feature spotlighting reader photo submissions.
From the exotic to the familiar, whether you're traveling or in your own backyard, we would love to see the world through your eyes.
This week we have chunky birds as a gift from Albatrossity, wrecking yards courtesy of Steve from Mendocino, BillinGlendale gives us some fall color, and BretH takes us along in the Peace Corps and work with a NGO.
Albatrossity
Since travel is still difficult, I was at somewhat of a loss regarding upcoming submissions for On The Road. But a couple of conversations with WaterGirl triggered a thought, and now all of you are going to get the benefits (or not) of that discussion. She once mentioned that she really liked some of my pics of small "chunky" birds. She also once wondered if I had a picture of a particular bird, since she had seen a sculpture of that species and really liked it. I had a pic, but it was a slim trim version of the adorable chunky sculpture, so it was judged to be not nearly as cute!
Since I have a long professional relationship with fat (my academic research for over 40 years focused on lipid metabolism), I thought I could dig up some pics of chunky birds. And a fat bird is a happy bird! Because most birds fly, the best fuel is fat, packing (as your nutritionist will tell you) more calories with less weight than any other food. Birds fatten up to fly, to lay eggs, to get through a long winter night, and so any time they can pack on some fat, they go for it. So here are a few weeks of chunky birds from many places in the world, plucked from my archives. I do hope that at least a couple of them bring a smile to WaterGirl, and help her recover from the tragic unexpected loss of her pup.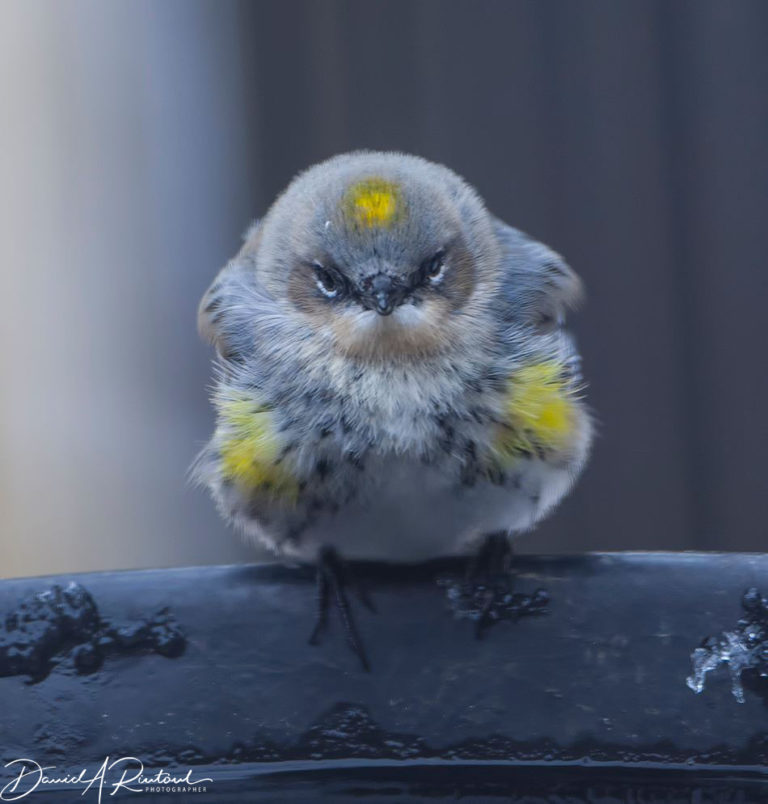 Near Manhattan KS
February 12, 2014
This Yellow-Rumped Warbler (Setophaga coronata), perched on the rim of my birdbath on a chilly winter day, is all fluffed up to keep himself warm. This species of warbler is unique among the warblers of North America, since they do not depend entirely on insects, but can digest some fruits and berries, allowing them to winter further north than their insectivorous cousins. This subspecies, with a white throat, is named the Myrtle Warbler, based on their known fondness for the berries of the wax myrtle.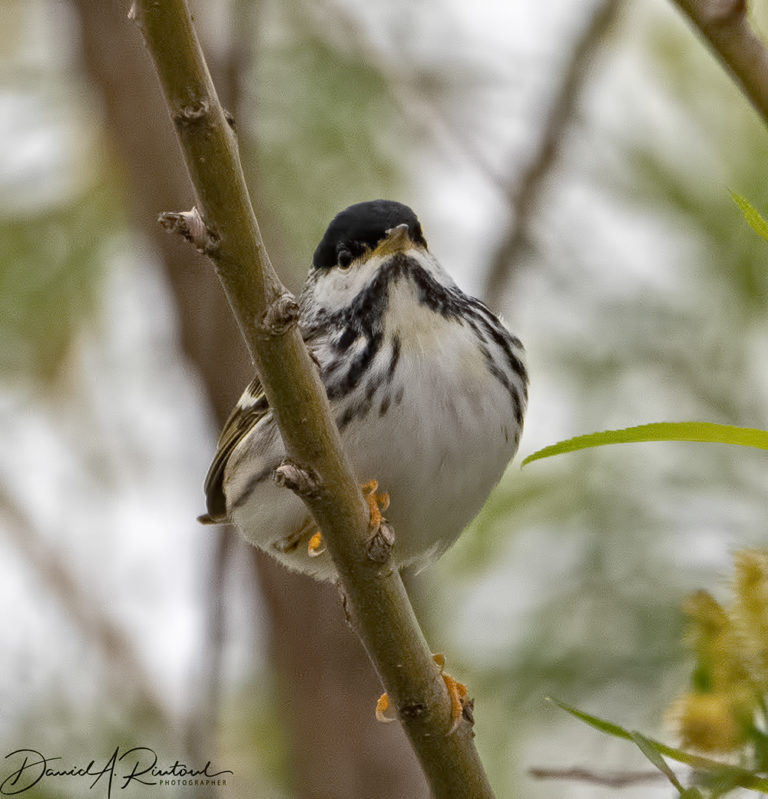 Near Manhattan KS
May 17, 2019
Another warbler who needs to get fat is this Blackpoll Warbler (Setophaga striata). Fat is the key to their long-distance nonstop fall migration from the northeastern North America  to the coast of South America, about 2500 km (about 1500 miles in American). At the start they weigh about 20 grams (very fat for a warbler), and will lose 4-8 gms of fat, achieving mileage equivalent to 700,000 mpg if you convert fat calories to gasoline calories.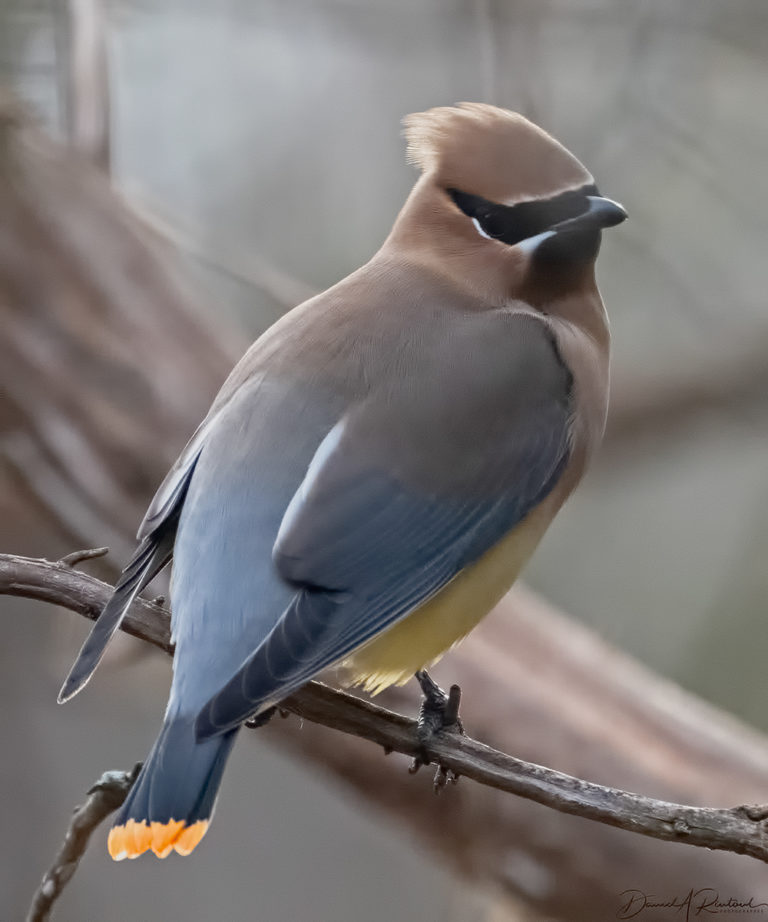 Near Manhattan KS
February 13, 2019
Here's another fluffed-up bird, a Cedar Waxwing (Bombycilla cedrorum). Waxwings are high on the list of favorite birds for many folks, and this particular one is even more special. The normally yellow tip of the tail is orange, probably because this bird ate a lot of honeysuckle berries while those feathers were growing. The red carotenoid pigments in the berries get incorporated into the regular yellow carotenoids that give a normal waxwing a yellow tail, and you get this pumpkin-orange effect!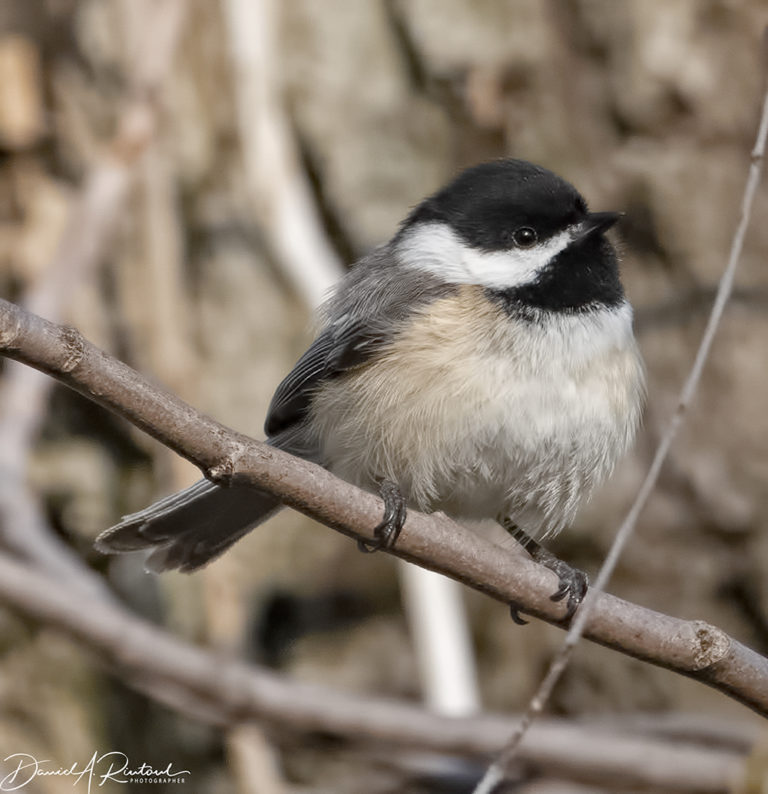 Near Manhattan KS
April 18, 2019
Black-capped Chickadees (Poecile atricapillus) are familiar to birders across North America, and their antics at the feeder entertain a lot of folks (and indoor cats). On cold days they can get very round as they fluff up and await a port at the feeding station.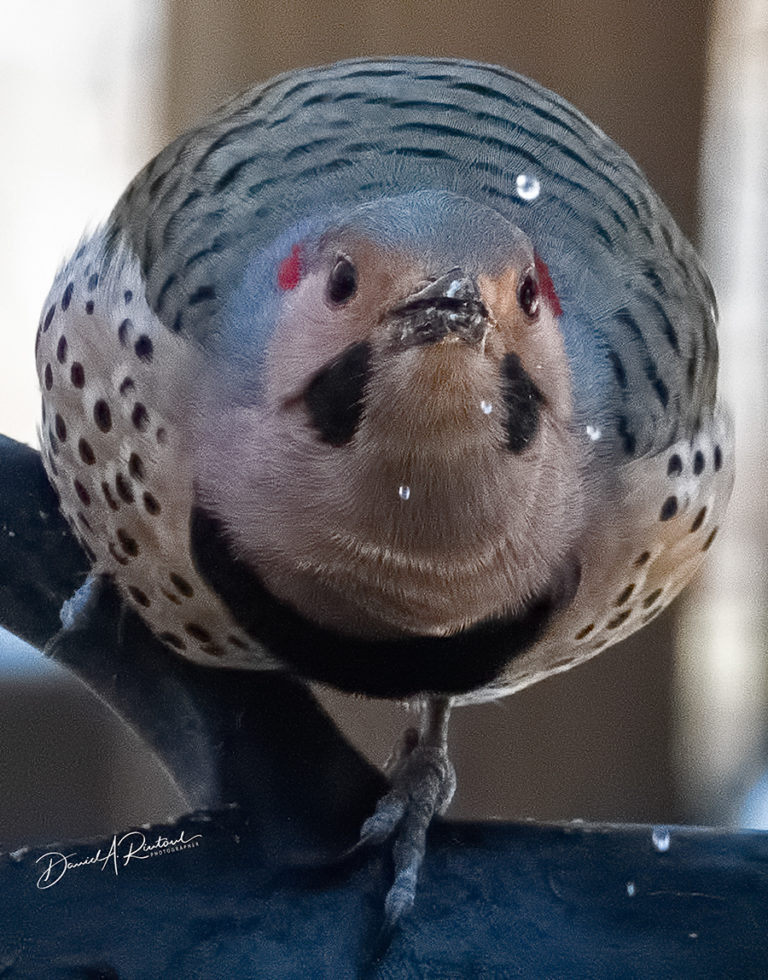 Near Manhattan KS
February 22, 2022
This Northern Flicker (Colaptes auratus) is not really chunky, the camera angle just gives him a nice circular profile as he vigorously slurps down a drink of water. So it really is true that the camera makes you look fat!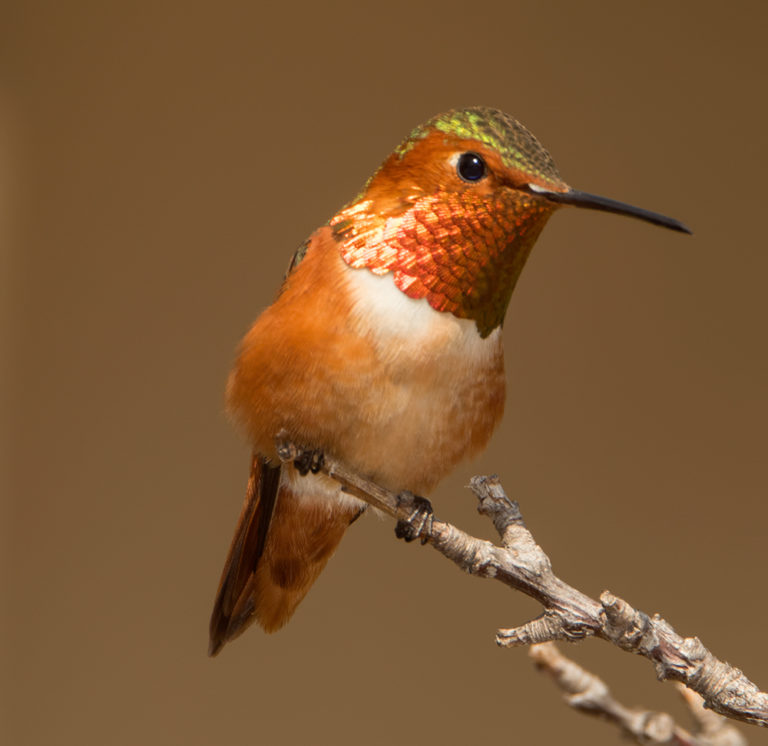 Riverside CA
April 12, 2018
Rufous Hummingbirds (Selasphorus rufus) often have a pot-bellied look, but they are not softies. They have an attitude, and will incessantly chase other hummers from "their" feeder. They also live in colder mountainous climates where the temperature drops precipitously at night, so they have developed the ability to lower their nighttime body temperature from their normal 105° F to about 55° F in order to conserve energy, aka body fat. Don't be fooled, this is one clever bird.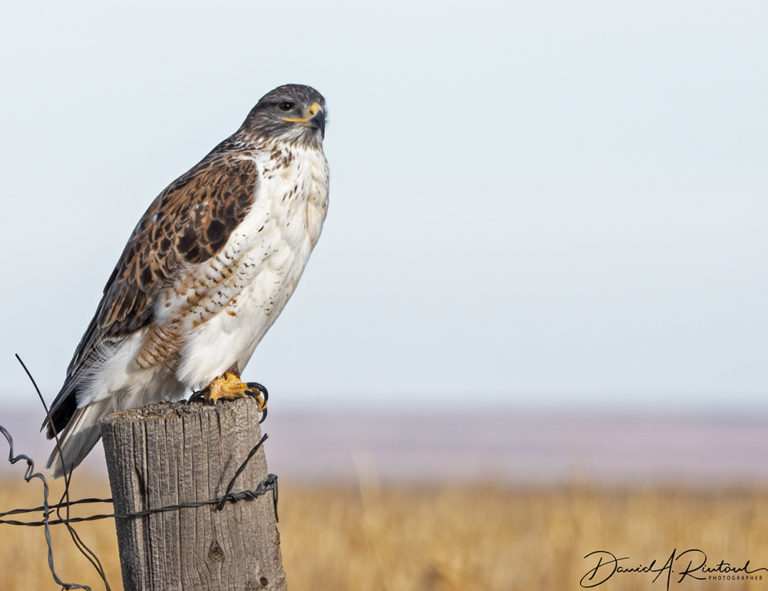 Near Scott City KS
December 22, 2019
Here's another bird that often has a pot-bellied profile, a Ferruginous Hawk (Buteo regalis). He's not exactly chunky, but he certainly looks well fed! That last prairie dog must have been hefty.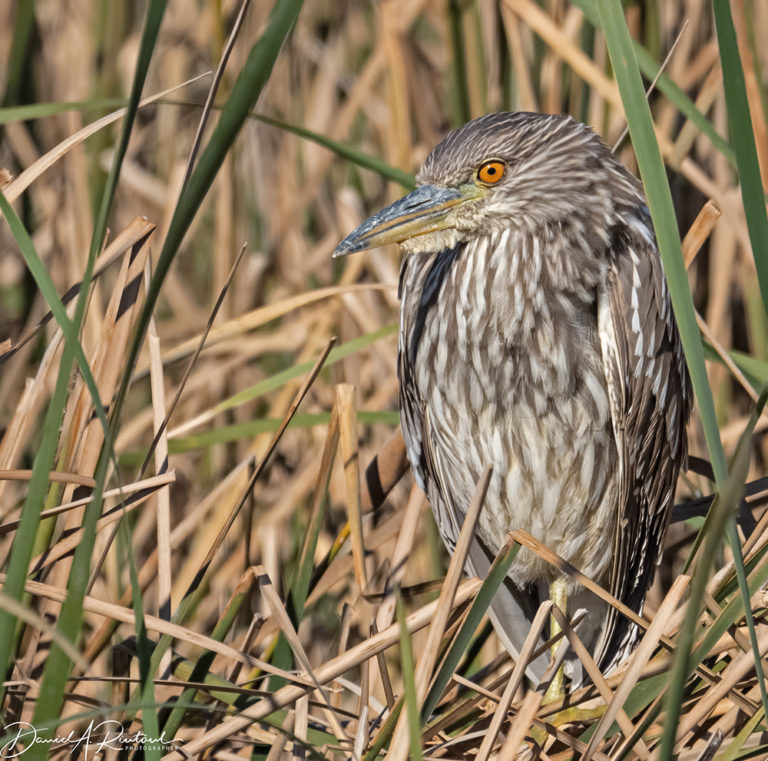 Quivira National Wildlife Refuge
October 16, 2019
Young birds can often seem chunky as well. Since their parents often feed them and they don't use a lot of energy finding and catching food, they can get pretty fat. In fact, for most birds whose parents feed them (altricial birds), their body weight is at a lifetime maximum on the day that they leave the nest. After that they have to fend for themselves more, and that baby fat melts right off. This young Black-crowned Night-heron (Nycticorax nycticorax) might be looking forward to that day, but perhaps not eagerly.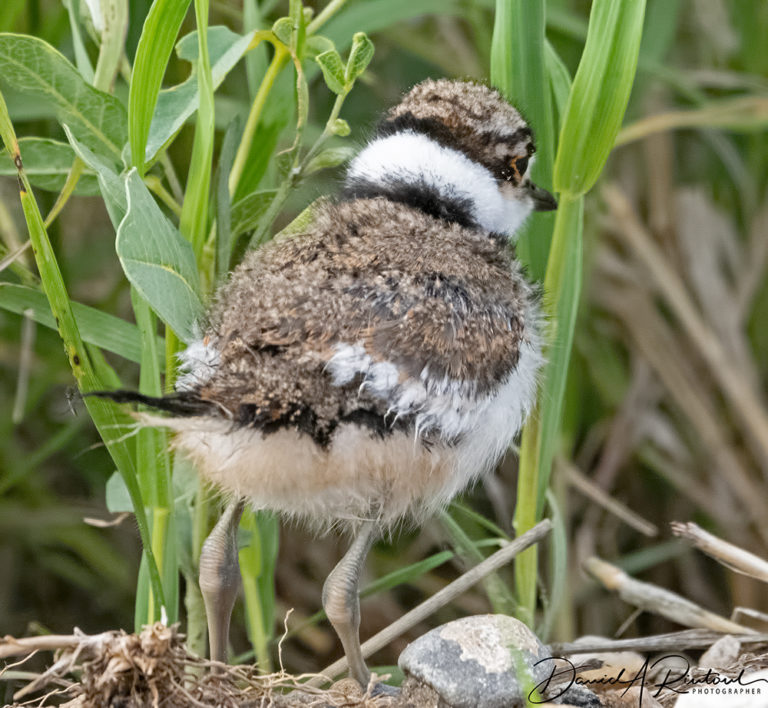 Near Manhattan KS
June 22, 2019
Young birds also often have fluffy downy plumage to keep them warmer, but it also can add to that chunk-style look. Although Killdeer (Charadrius vociferus) parents don't feed their precocial youngsters, those downy feathers make these guys look bulkier than they really are.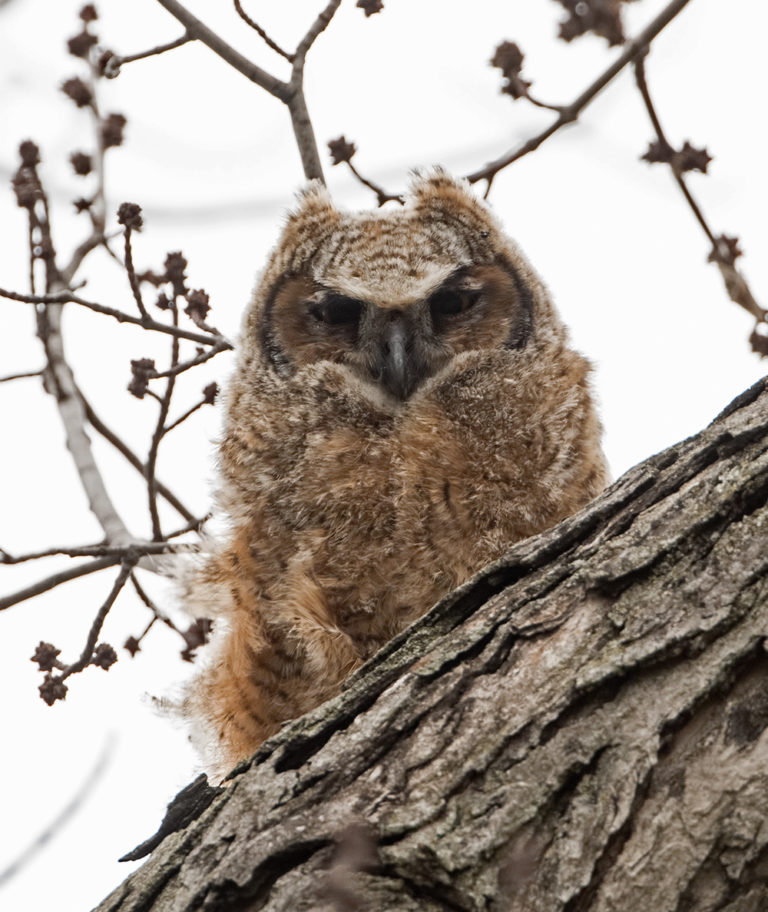 Near Manhattan KS
May 1, 2018
Young Great Horned Owls (Bubo virginianus) not only have plenty of fat from parental feedings, and plenty of downy feathers, they also have the ability to look quite cute and cuddly. Don't be fooled; they're really not.