Looks like there was a pretty good crowd at the Chicago meetup on Saturday!
Great looking group!  And it looks like you had the whole room to yourselves.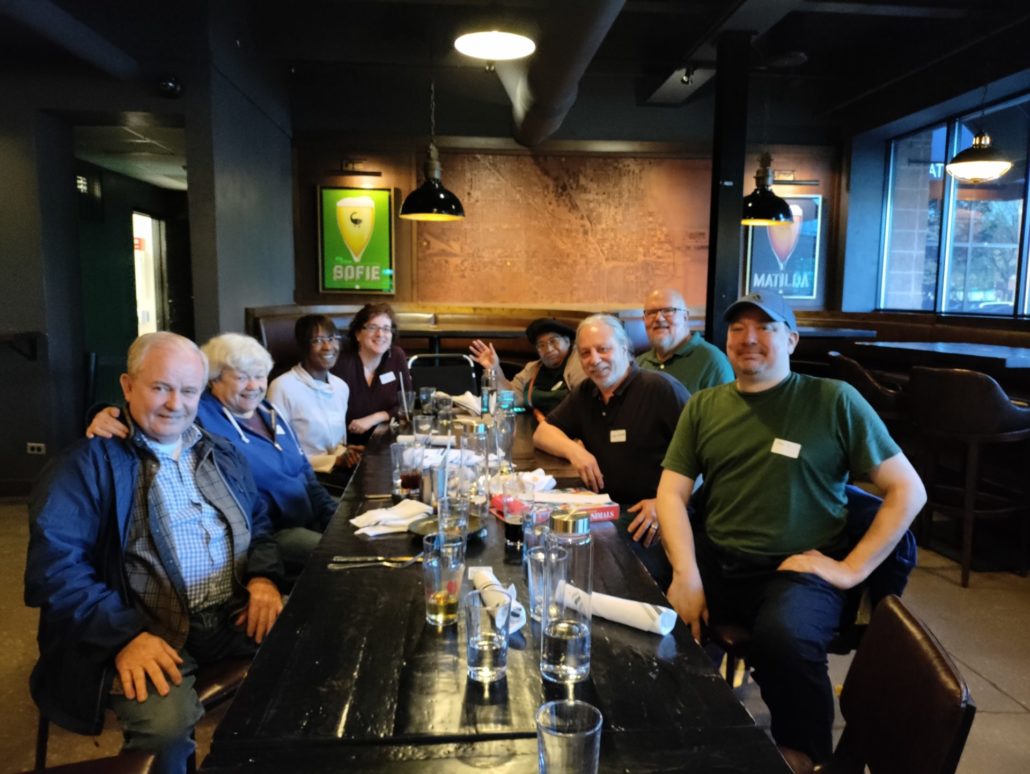 Left to right, wrapping around the table at the back: Mr opiejeanne, opiejeanne, Stacib, lafcolleen, prostratedragon, PST, Carlo Graziani, Eric S.
Where is Mr. Potato???
Carlo Graziani sent the photo.   (Thanks, Carlo.)  Rumor has it that opiejeanne has a couple of photos, too, but since they are traveling, I don't know when they will be sending their photos, and Proof of Life cannot be delayed!
Open thread.