On the Road is a weekday feature spotlighting reader photo submissions.
From the exotic to the familiar, whether you're traveling or in your own backyard, we would love to see the world through your eyes.
Kabecoo
Lions and other large cats are some of the main attractions of Botswana. They are often difficult to find during daylight hours, and this can be frustrating for short time visitors. Our guides let us know that seeing lions or leopards required that we get up early (before the larger cats sleep), stay out until sundown (when they get up again), and have some luck. We considered ourselves quite lucky. We spoke with other travelers who were not so lucky, having spent ten days looking but not seeing any.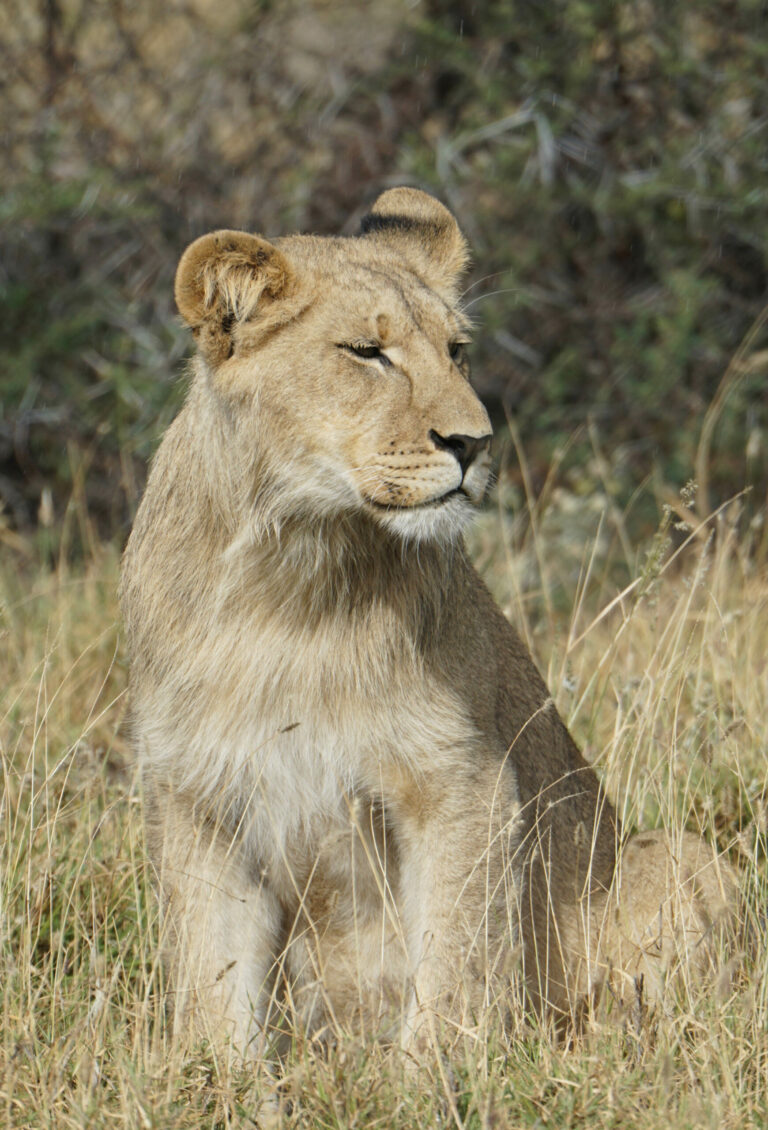 Central Kalahari, Botswana
May 19, 2022
On our first day in the Central Kalahari, following a short drenching rain, we came across a pride that was carefully watching a large herd of springbok. This group included an older female with three young males and one young female. One of the young males was quite thin and seemed ill. He was tended by his mother.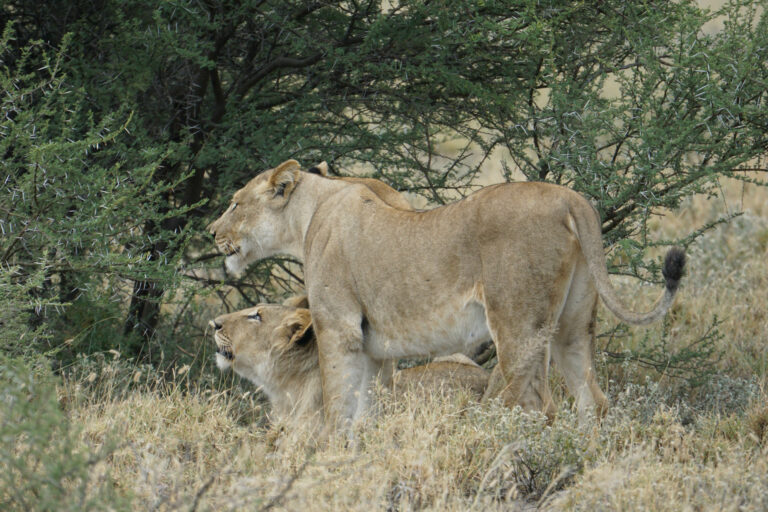 Central Kalahari, Botswana
May 19, 2022
For much of the time she stayed next to him, grooming him as you might see a household cat.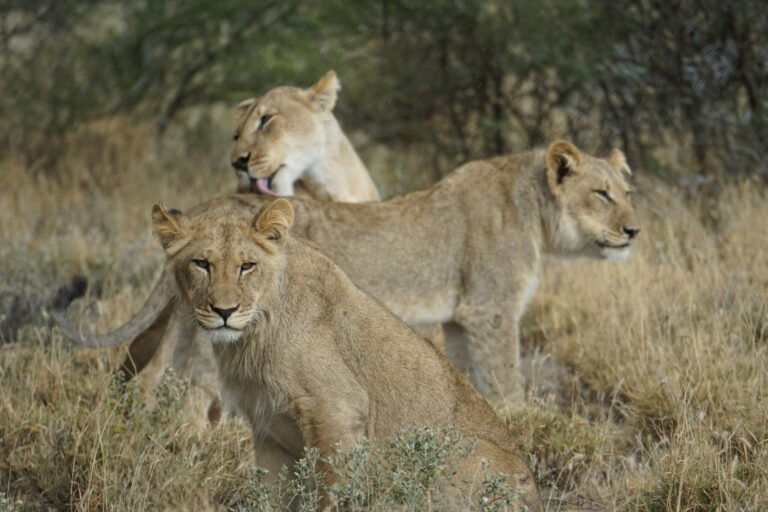 Central Kalahari, Botswana
May 19, 2022
After a few minutes one of her other sons came to stand between us and them. I hate to attribute human emotions to lions, but the young lion doesn't look pleased to see us. We moved on.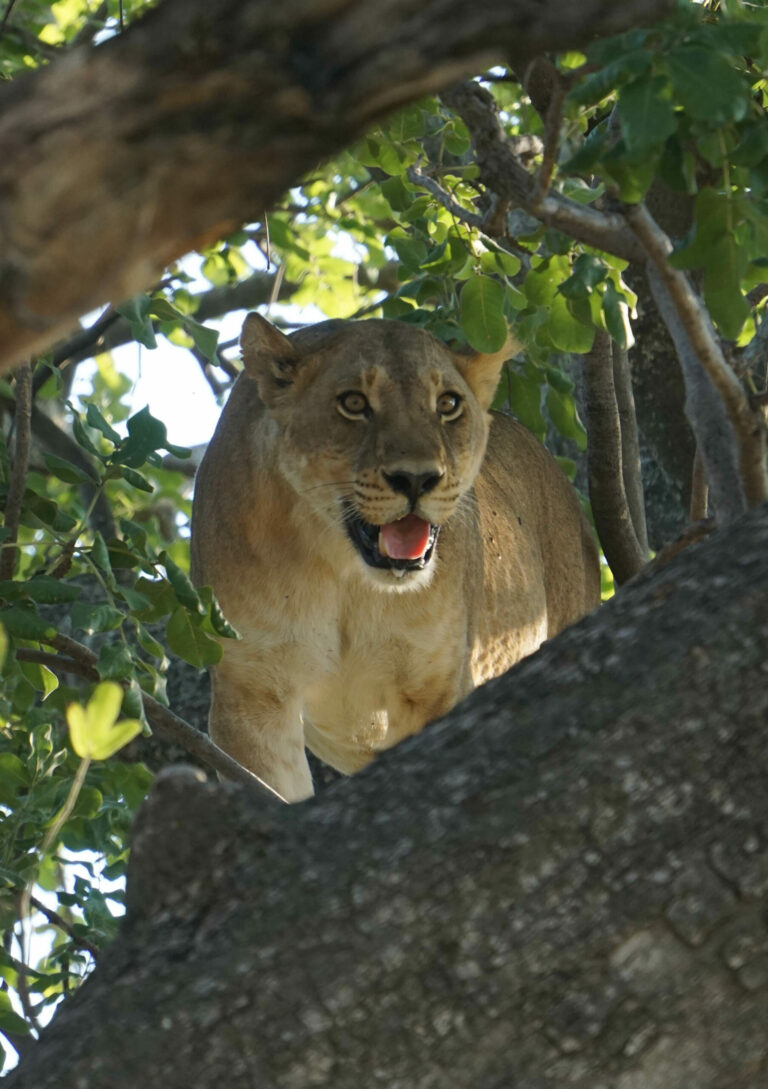 Moremi, Botswana
May 23, 2022
Our next sighting was of a lioness who had recently eaten. Our guide noticed her first, as she was standing on a tree limb about eight feet off the ground, panting. He offered that she must have overheated from eating, and had climbed the tree and panted to expel the heat.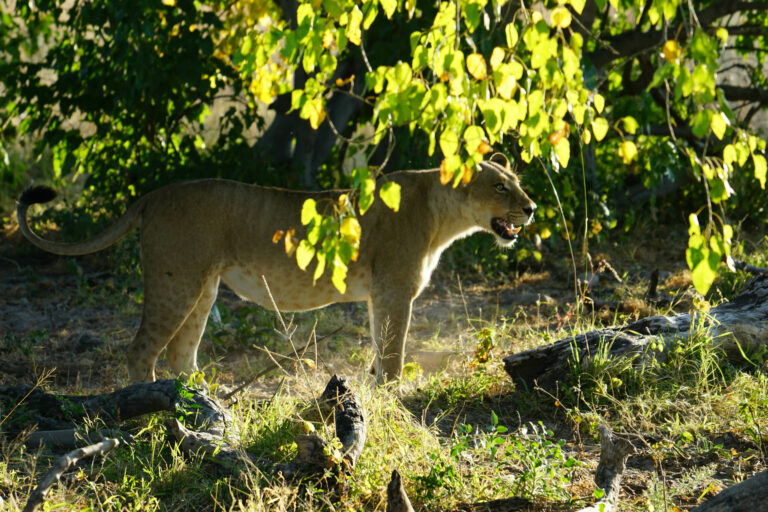 Moremi, Botswana
May 22, 2022
She quickly came down and went back to protect her food, her belly distended.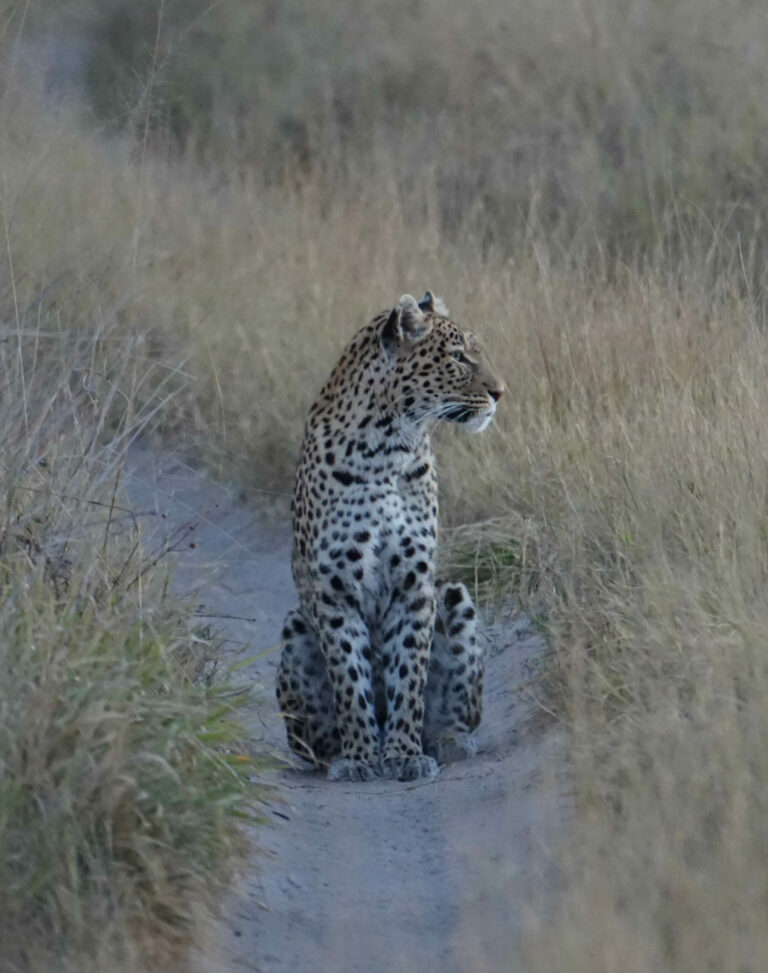 Moremi, Botswana
May 25, 2022
Leopards are apparently harder to find than lions. We had four encounters with them. This one, by far the longest, was at dusk. Our guide had noticed leopard prints in the dusty track we were following, tracks that were headed in the same direction we were going. After a few minutes we came upon her from behind. She did not care that we were approaching. At a fortuitous spot the road divided and the guide took the track that the leopard had not; this allowed us to be ahead of her when the tracks rejoined. We waited. She appeared and sat.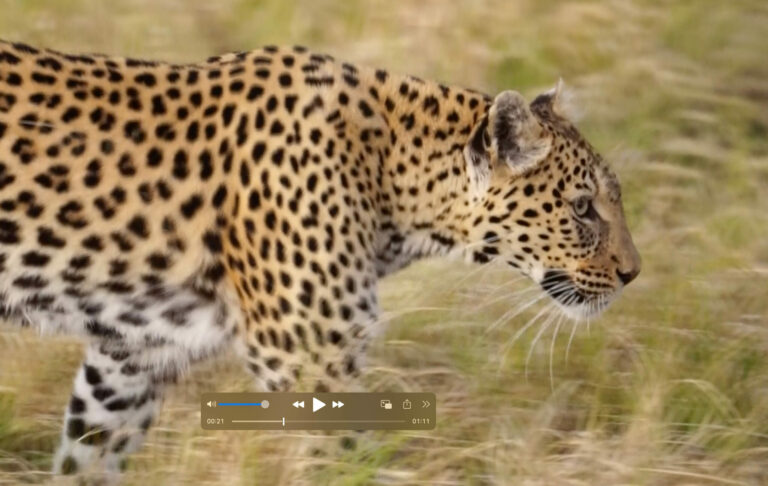 Moremi, Botswana
May 25, 2022
After several minutes the leopard turned and headed into the brush. Luckily the light was slightly better and I took a video. Although the focus is poor, the screen shot gives a better feel for her beautiful colors.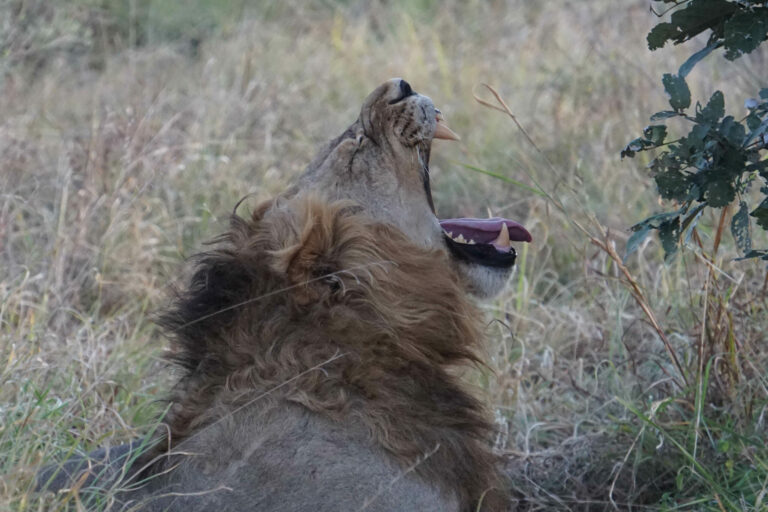 Moremi, Botswana
May 26, 2022
The next day we came upon a coalition of lions just getting up from a long afternoon of sleeping. Four young males – brothers – were well known to the guides. Lots of yawning.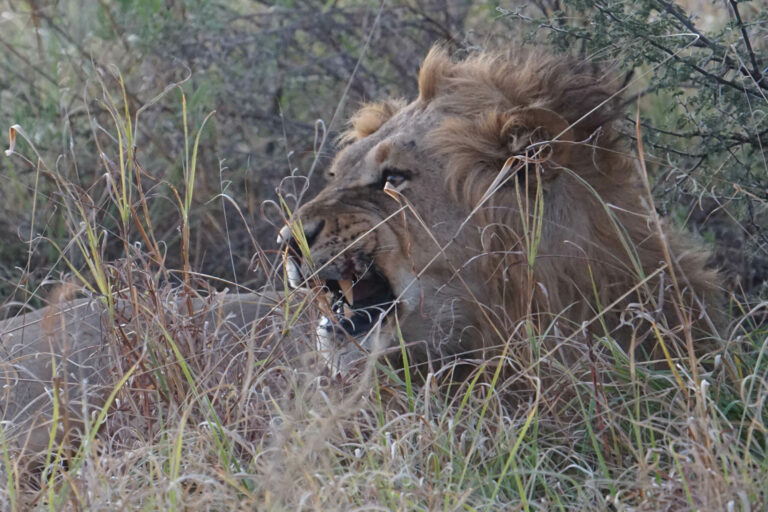 Moremi, Botswana
May 26, 2022
This looks like he's snarling but I think he's feeling some discomfort from the cut in his lip. Every lion we saw had scars: ears and foreheads torn, sides scratched. This shot also shows the challenge of focusing on something hidden in the tall grass. I was focusing manually because of the grass and still got it wrong!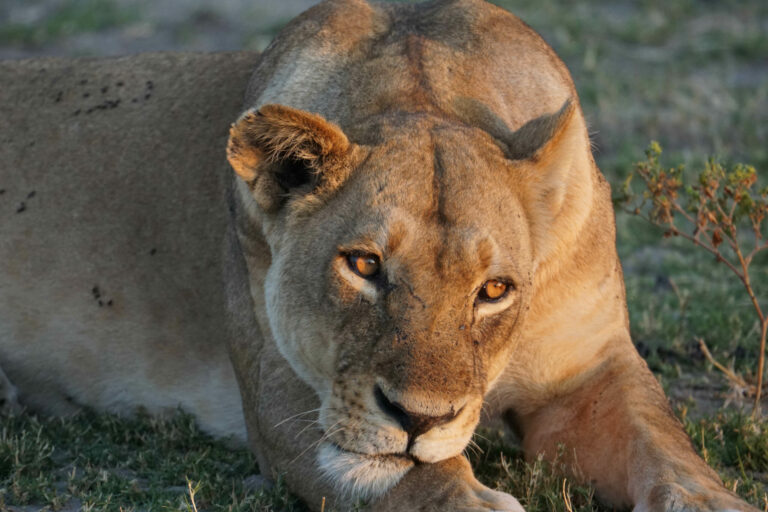 Chobe National Park, Botswana
June 2, 2022
On our last full day, we followed the southern side of the Chobe River. This area gets much tourist traffic because of the large numbers of animals that drink there. They often sleep in the brush that lines the track, and this lioness had come out of the brush to wake up in the light of the setting sun. We could hear her companions rumbling in the bush but were not around when they emerged.