On the Road is a weekday feature spotlighting reader photo submissions.
From the exotic to the familiar, whether you're traveling or in your own backyard, we would love to see the world through your eyes.
way2blue
This series of eight OTR submissions is organized more or less chronologically (although it's been a challenge to sync time as my Lumix stayed on California time plus I didn't shift my iPhone to Kenya time till we were comparing phone apps—for how far we'd walked—and mine was short by several miles since the hike had crossed over midnight—California time)…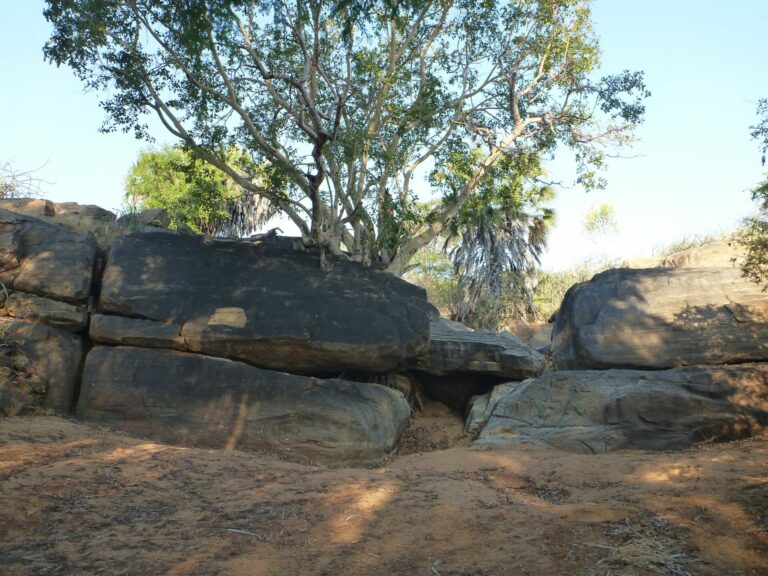 MAN-EATERS CAVE.
We made a side trip to visit what is believed to be the famed lion cave noted in the book, Man-eaters of Tsavo by Col. Patterson (1907)…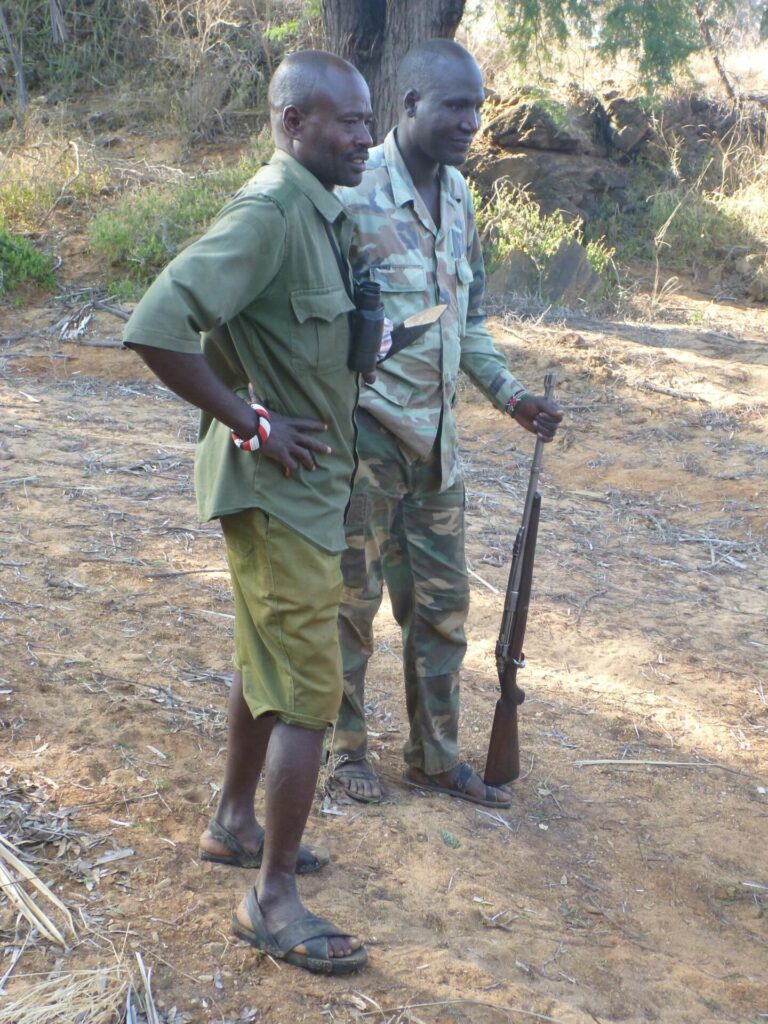 CHUI.
On the right is the head rifleman, Chui (nickname meaning 'leopard'), who took the lead in river crossings as his reflexes are quicker than the guide's.  On the right is the spotter, Washii.  (I held Washii's hand for river crossings to keep my footing on the uneven streambed.)  Their sandals are repurposed car tires—worn both in the river and on the trails.  Albeit, Wahii's brother, Lajori, wore dress shoes, in the river & out…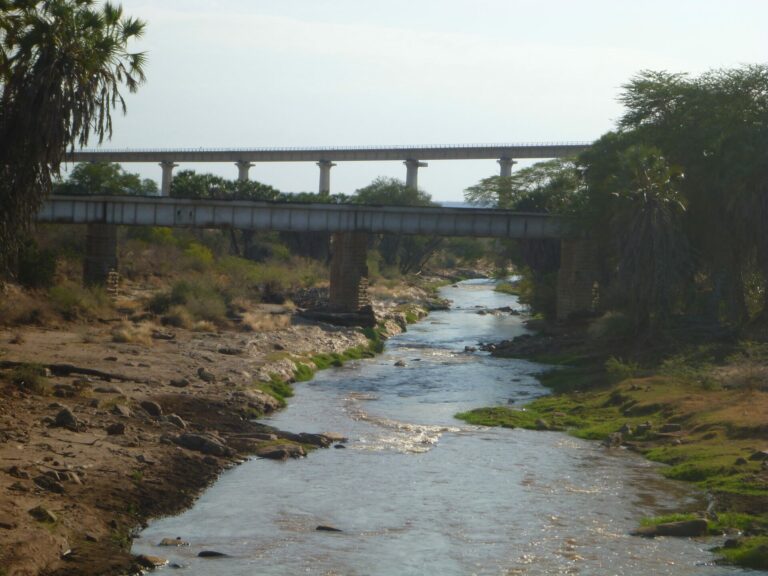 TWO RAILROAD BRIDGES.
After visiting the Man-eaters cave, we drove to the Tsavo Railway Station to start our trek.  Photo of the existing railroad bridge and a new (boondoggle) one being built by the Chinese.  According to our guide, the Chinese compete with the British for influence in Kenya, in this case by *loaning* funds to Kenya through costly infrastructure projects.
TSAVO RAILROAD STATION.
The old railroad station is along a major route, connecting Mombasa and Nairobi.  The Man-eater lions likely grew to enormous size from feasting on laborers building the railway at the turn of last century…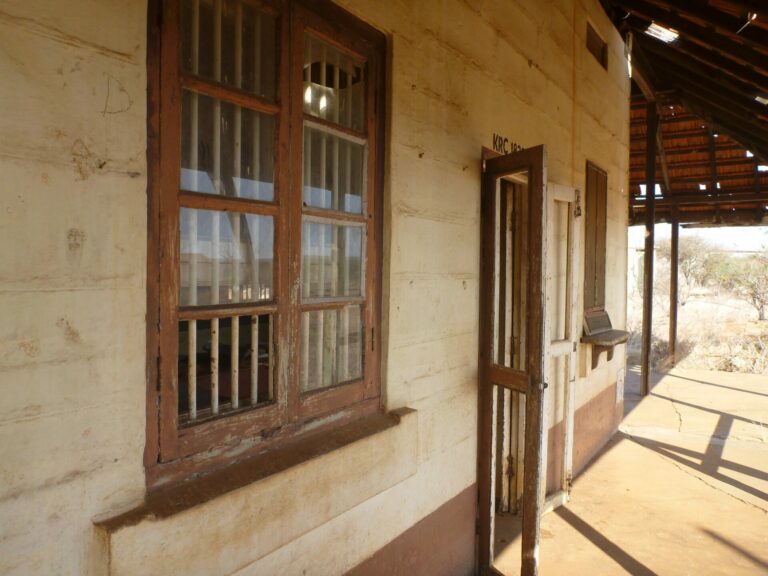 TSAVO RAILROAD STATION.
The old station was used by the Chinese while building the new bridge.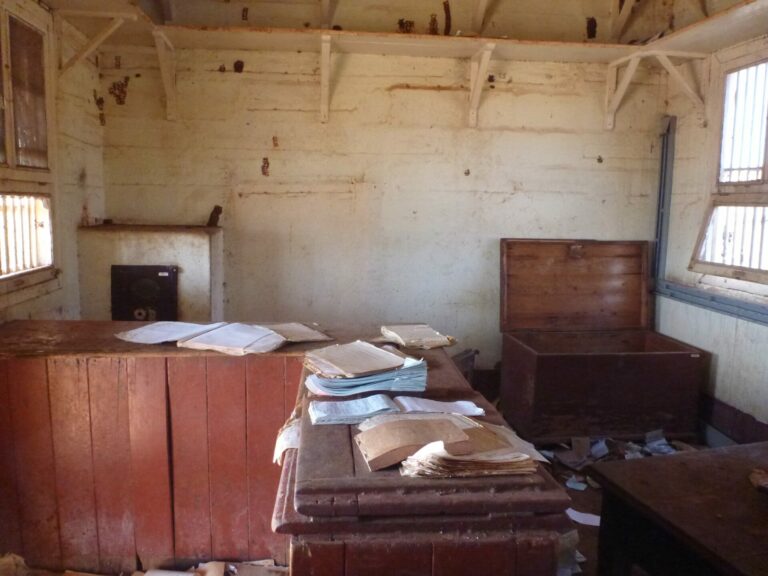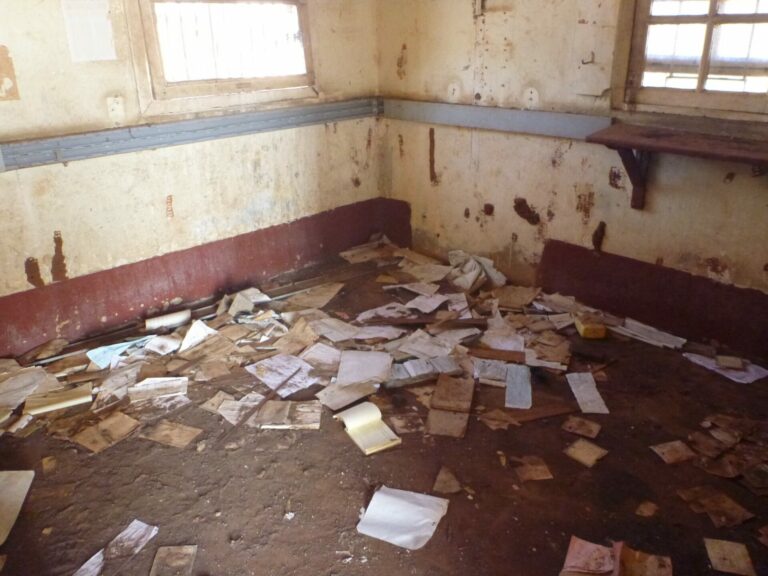 TSAVO RAILROAD STATION.
Ticket office.  Sadly.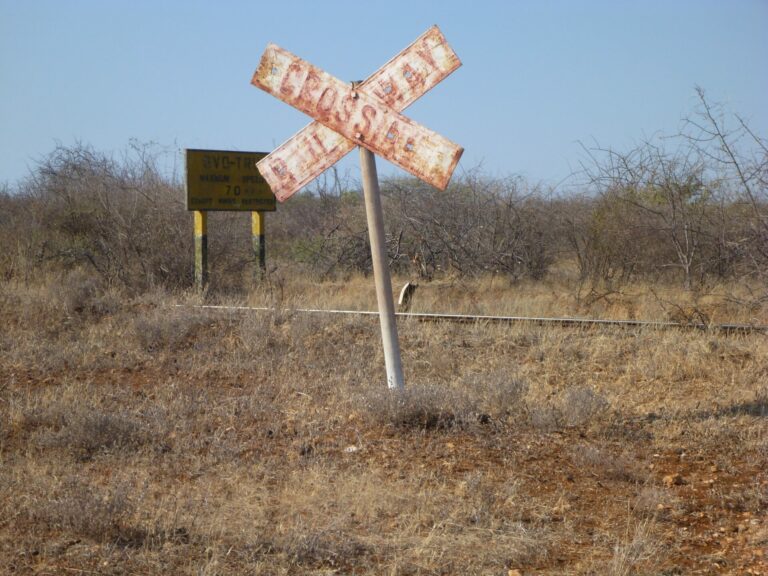 TSAVO RAILROAD STATION.
We transitioned from Tsavo West to Tsavo East Nat'l Park as we crossed the highway which paralleled the railroad tracks.  (The only time we encountered modern infrastructure on our trek.)