On the Road is a weekday feature spotlighting reader photo submissions.
From the exotic to the familiar, whether you're traveling or in your own backyard, we would love to see the world through your eyes.
Benw
Lead, South Dakota, hosts the Sanford Underground Research Facility (SURF) which is located in the Homestake Mine, a gold mine which closed in 2002 and was converted into a physics research facility. I was lucky enough to visit SURF in August 2022, although I didn't get to go down to the research level, around 4850 feet underground.
Lead, and the more famous nearby town of Deadwood, are very touristy, with a "casino" in just about every building (generally this means a few slot machines scattered around whatever else the building is really for). But there are also some spectacular trails if you don't mind the hills!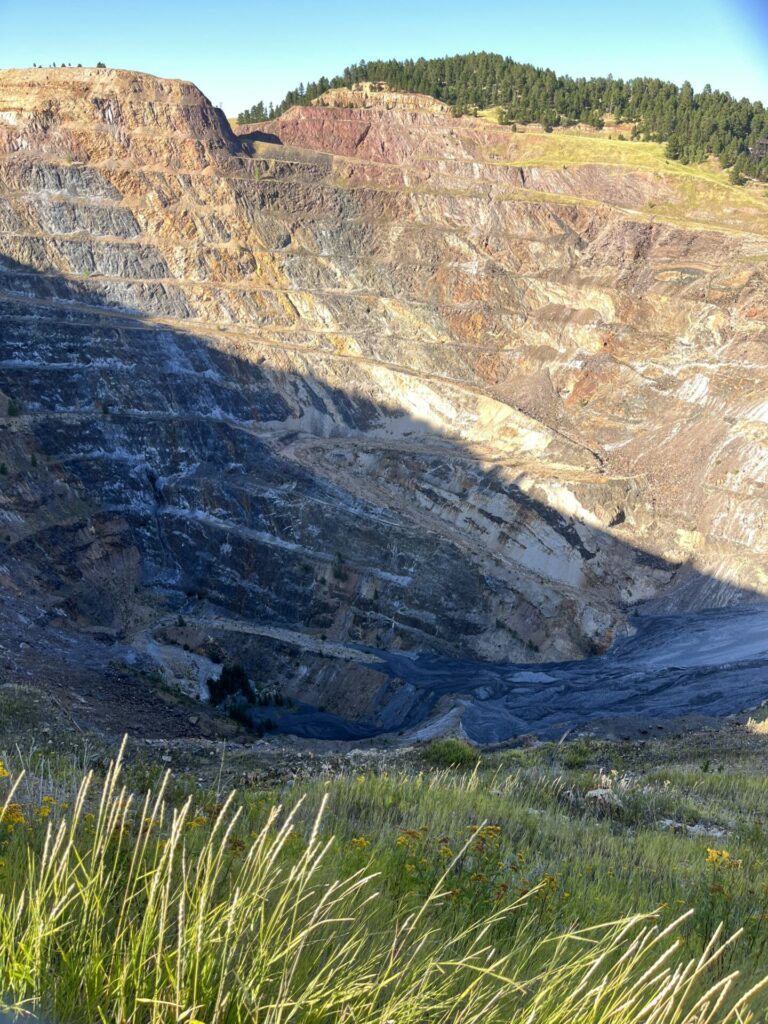 Lead, South Dakota
August 30, 2022
The original Homestake Mine cut. It's hard to show just how massive the hole is. The mining company eventually found expanding the cut too expensive so they sunk two huge shafts, the Yates and the Ross shafts, each around 5000 feet deep.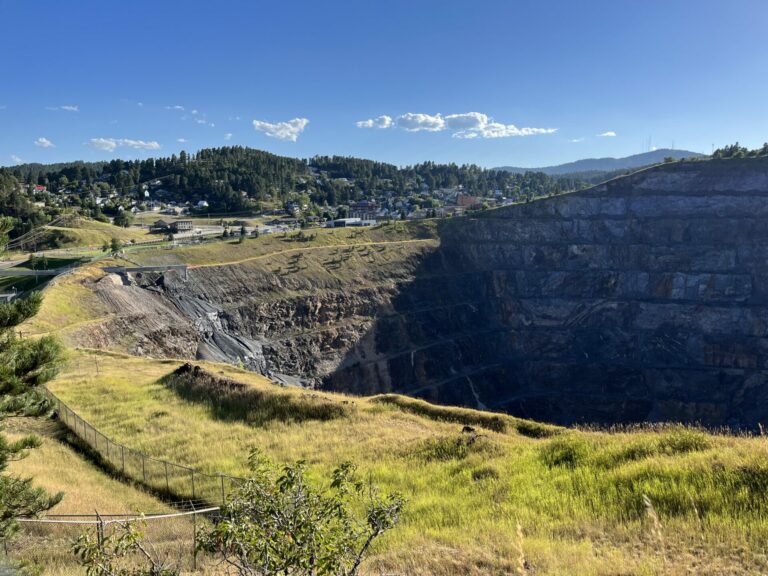 Homestake trail
August 30, 2022
Looking back the other way across the cut towards Lead. Yep, the town is built right on the edge of the cut. This is from the Homestake trail, which has a very unassuming trailhead in the Lead dog park but is very pretty.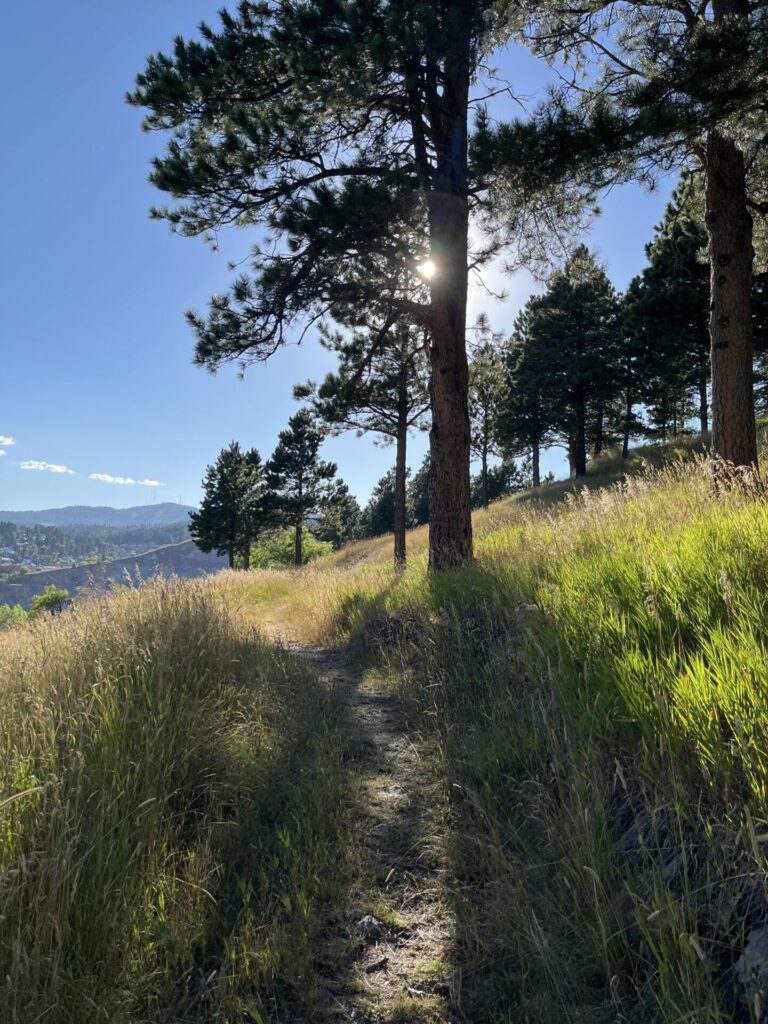 Homestake trail
August 30, 2022
The trail itself.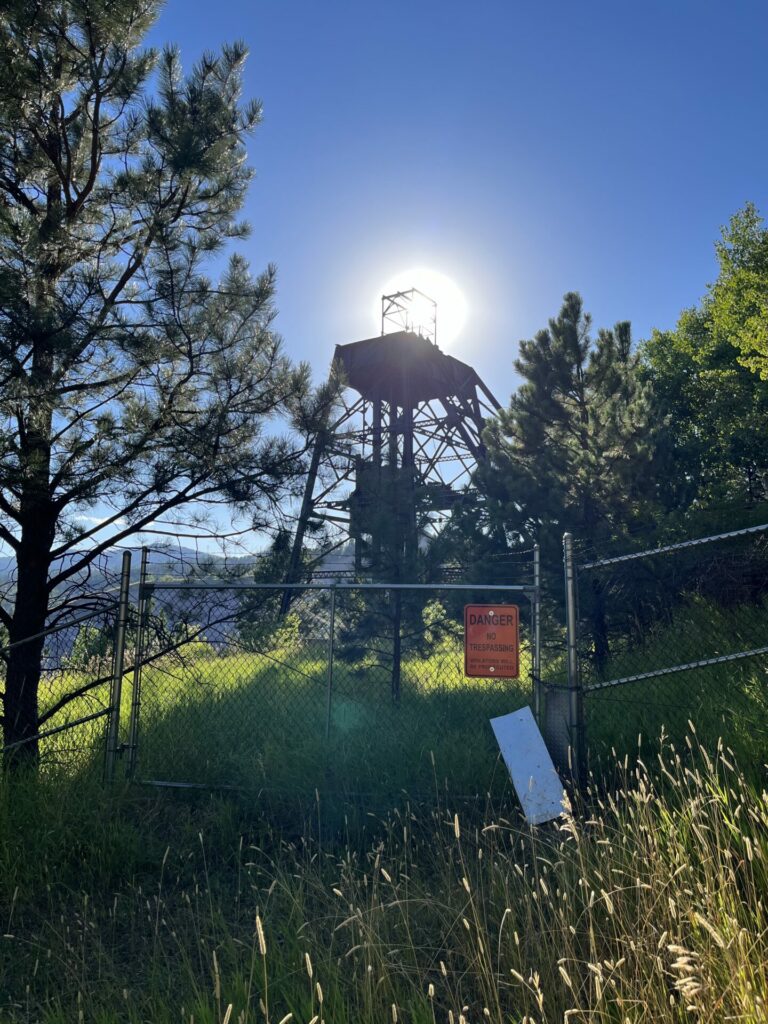 Homestake trail
August 30, 2022
An old headframe to a shaft very near the cut. The Homestake trail switchbacks go right past the "go away there's a huge abandoned hole here" warning fence.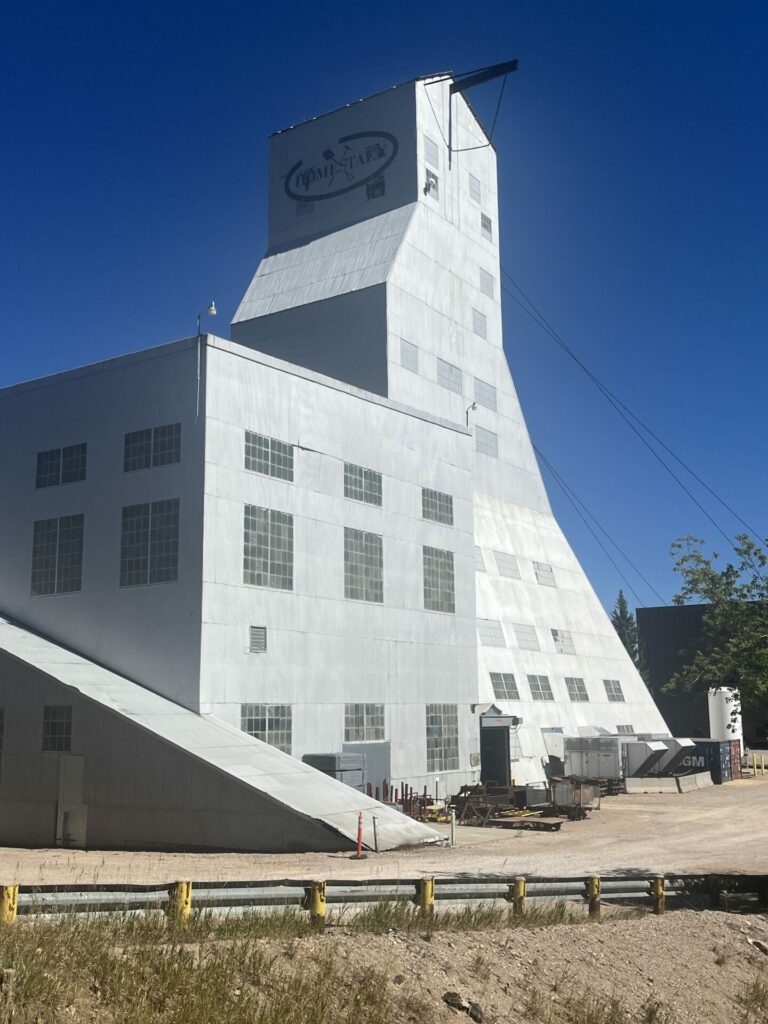 Yates shaft
August 29, 2022
A slightly more modern headframe, to the Yates shaft. Both the Yates and Ross shafts are still working. Yates primarily serves the SURF labs hosing the LZ dark matter detector and a few other particle physics experiments. Particle physicists like to go underground to use the earth to shield our detectors from atmospheric cosmic rays, which are so numerous on earth's surface they mess up our measurements.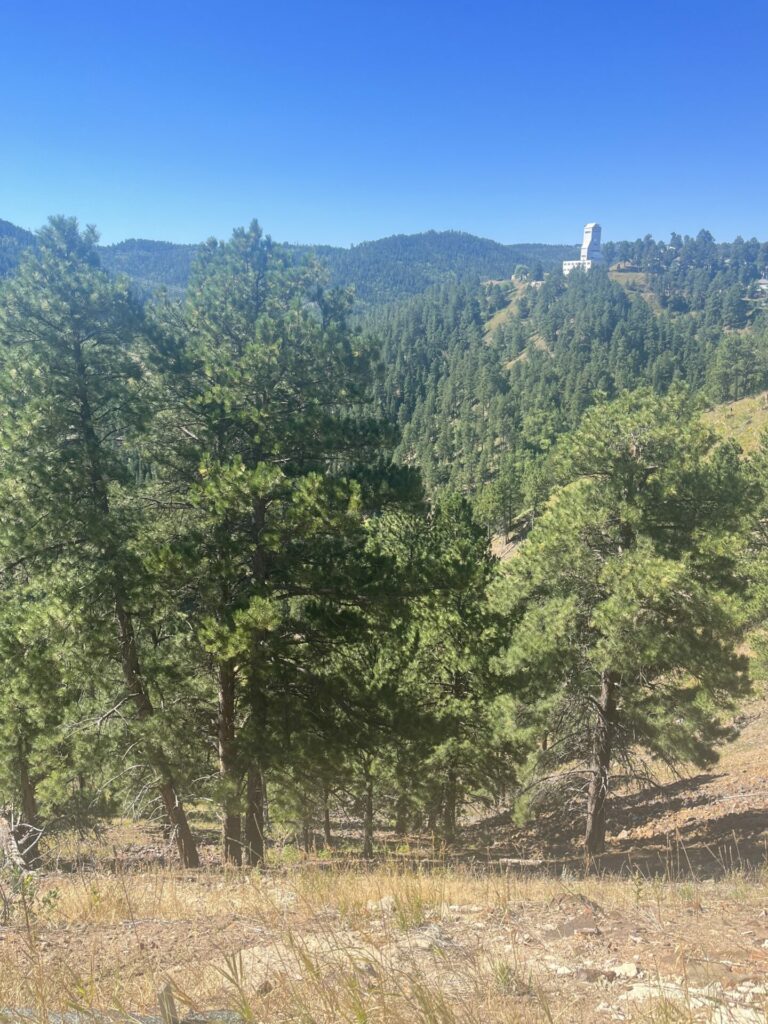 Yates shaft
August 29, 2022
Looking from Yates towards the Ross headframe. Ross primarily serves the Deep Underground Neutrino Experiment (DUNE). SURF is currently excavating three huge caverns at the 4850 level that will host the DUNE detectors that will receive a neutrino beam from Fermilab, outside Chicago, 1300 km away.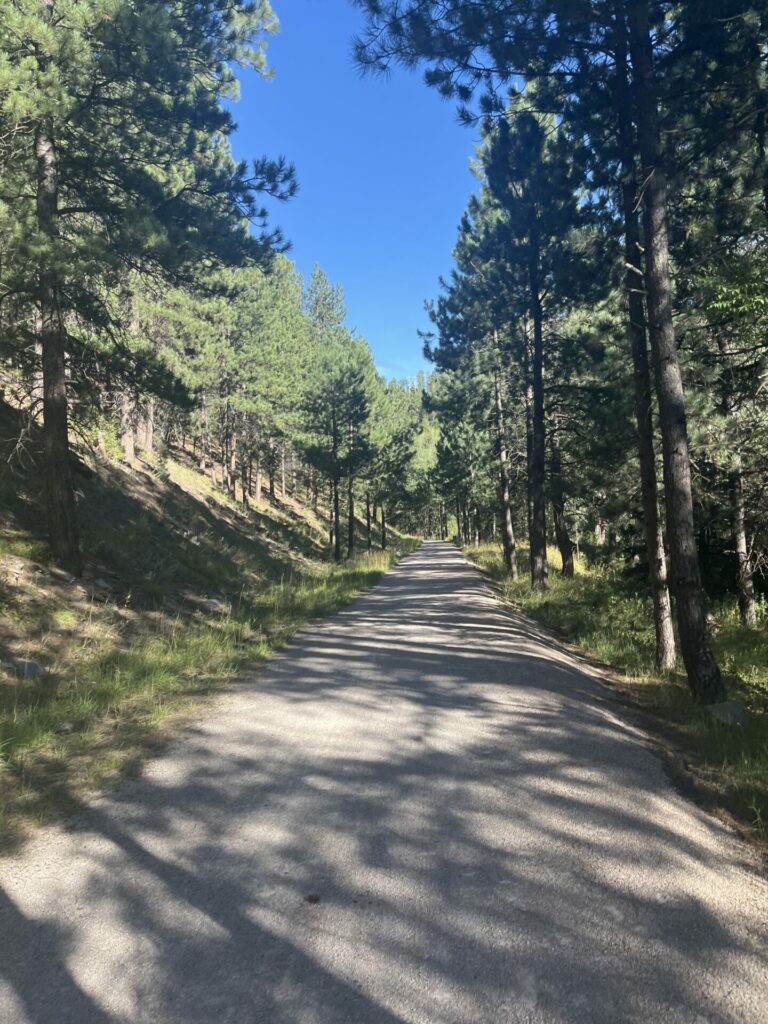 Michelson trail
August 31, 2022
The George Michelson trail is a wide, well maintained trail perfect for biking and hiking. There are a ton of well marked trailheads all around Lead and Deadwood. This section is between the Sugarloaf and Kirk trailheads.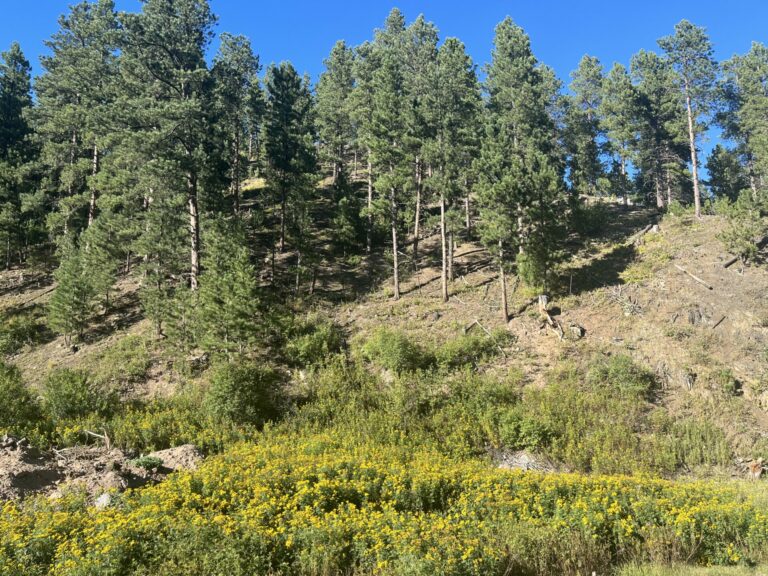 Michelson trail
August 31, 2022
One last view from the Michelson trail. I was lucky enough to have perfect weather my entire 3 days in Lead.