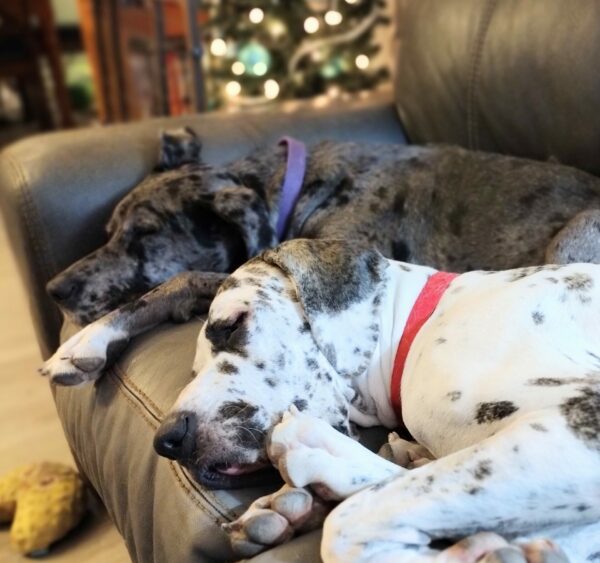 I finished shoveling, the ducks are tucked away in the bathroom, and everyone else is snuggled down with blankets. It's NEGATIVE 15 F outside. No wind now, but I guess the wind chill took us down to -55  earlier.  We may get up to a whopping 5 degrees by two-ish. Not our normal weather, that's for sure.
But this has given me some extra time to do some more baking. These are in the oven right now:
Gluten/flour-free peanut butter cookies, recipe here.
We could not find a time for our annual Cookie Bake/Exchange this year, although we swore we would. We haven't been able to do it since pre-pandemic. It's always fun, lots of new recipes and different cookies to swap, but coordinating schedules can be tough. We'll try again next year. I miss the fun of having everyone in the kitchen baking away. Here are some of the cookies from previous years. Nothing I haven't shared before, but in case you needed some ideas: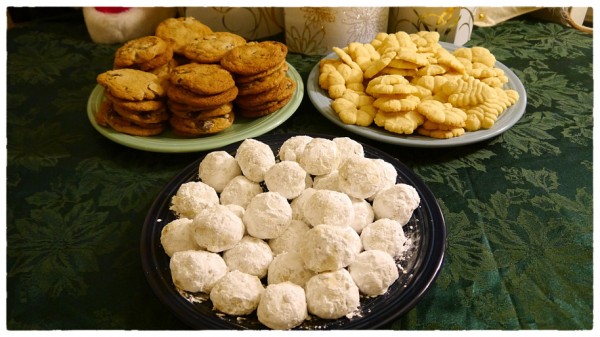 Chocolate chip, spritz and pecan cookies.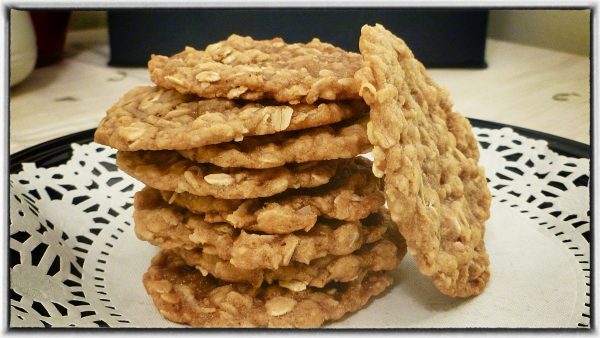 Oatmeal lace cookies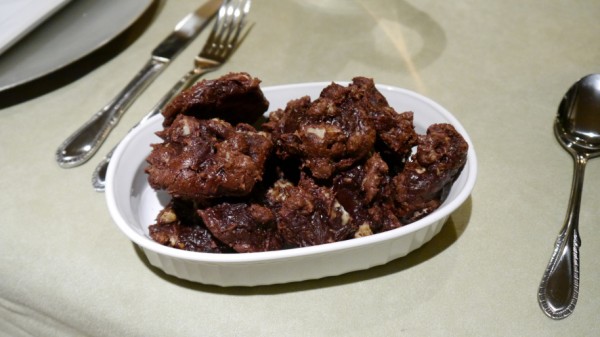 Gluten-Free Chocolate-Walnut cookies that remind me of brownie bites. So very good.
All the cookie recipes are here.  Prefer something salty? How about popcorn and nut recipes (here).
And finally, this year, I took my first shot at making toffee (recipe here). Oh, my, oh, my, probably a very bad idea. I've made four batches, with various nuts, and have probably eaten as much as I've given away. Sugar. Coma.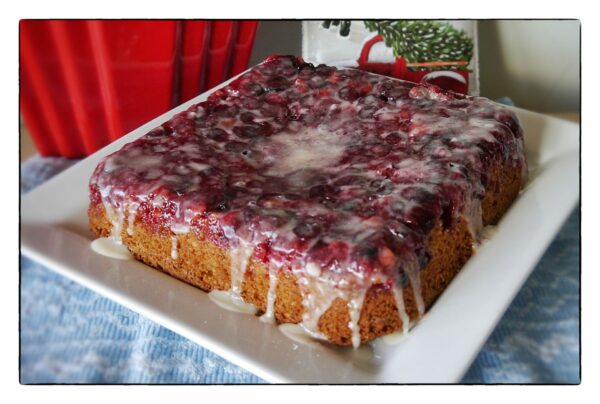 I've got to get back to cleaning and food prep, as guests will be here for Christmas Eve. And tomorrow, when the roads are better, I will have to get out and catch up on work I'm missing today, so I'll get everything done today that I can. The bread I bake is really good when it does a slow-rise in the refrigerator (develops a good flavor), so I can mix that up this afternoon, and the spinach lasagna is already prepped and in the freezer. And I'll make up another Cranberry Upside-down Cake for dessert.
What's cooking in your kitchen this weekend?
Open thread