Saturday was for talking.  The next 17 days are for action.  And music!
The postcards don't have to be fancy, or pretty.  Thought they can be!
We just need to get the message out to as many people as possible.
If you want to write postcards, please send email to WaterGirl and let me know how many addresses you would like.
If you are uncertain of my email address, you will find instructions under Contact Us in the white menu bar up top.
Thank you!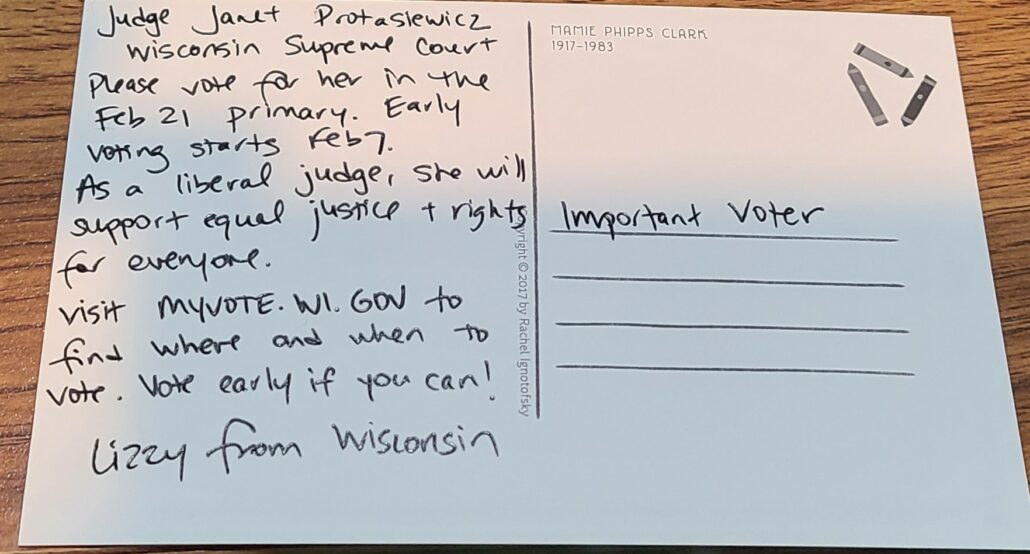 Hope we have some folks supplying music tonight, too!
Open thread.