So we  need some more thread, I think, but I'm still mired in my various missed deadlines, so how about another cooking/eating moment.
A few days ago (Sunday, maybe?) I made a third iteration of a recipe I'm trying to make automatic:
This time I deviated from Chef Pepin's instructions in a couple of ways. I didn't have any mushrooms, so I used some miniature sweet peppers, sliced very thin, and fried in the butter-oil-beef fat mixture until just this side of charred. I used anchovy paste instead of fillets, and may have overdone it just a little–be careful. And then I went on to make something more resembling a beurre blanc than the pan sauce Pepin produces.  I wanted more liquid, and just a hint more boom!, as it were. (Nod to Adam and BSG…). So wine (and next time I might even throw in a little stock); some lemon juice, add back the peppers, and throw in a wodge of butter.  Finished it with a little heavy cream because I want to make sure the cardiologists of Boston are fully employed.
The last, or rather the first, and easily the most important divergence from Pepin's version was in the choice of cut. I had made it before with the kinds of flap steaks he recommends, and it comes out great. But this time, when I was looking over the meat case at our local bespoke and insanely expensive butchershop, Savenors, I noticed the Denver steaks. The butcher who came to help me basically forced me to buy them–they were the best marbled steaks in the store, and though the ones I got were cut a little thicker than ideal to get medium rare out of a pan sear, a little pounding solved that problem.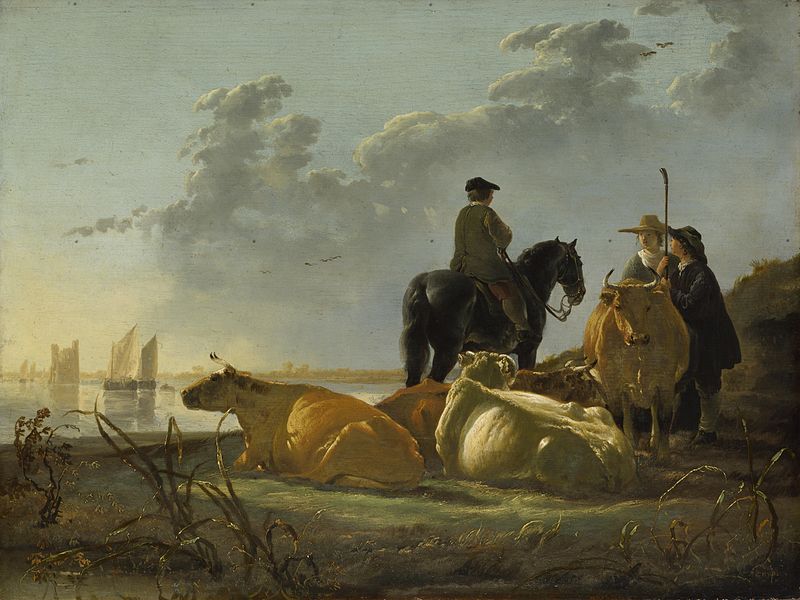 I confess: I'd never used a Denver steak before, and I was a little dubious of taking a bit of shoulder and cooking it this way. But it was fabulous. The key is that Savenors only sells prime beef, and the premium cuts–ribeye, striploin and the like–are priced high enough to require consulting your bank manager before purchase. The less glam cuts are still expensive, but not inconceivable as an occasional treat.  A recent discovery there has been what they call a chuck club steak, which they describe as the first piece of the shoulder forward of the ribs and hence the ribeyes–it looks like a rib steak, cooks like one, tastes grand, and costs almost exactly half what they get for the steak just behind it.
So these pieces of Denver steak were delightfully rich, tender enough (I'd guess the pounding didn't hurt) and intensely beefy flavored — better, IMHO, in this setting than the skirt or hanger steaks I'd previously cooked this way turned out. (They weren't bad, not at all. this was just better.)
Didn't hurt that I cooked them perfectly. ;-) My wife, the former pro chef, has taught me what Pepin does in the video above, how to guage doneness with one's thumb. Sometimes I lose the courage of my convictions, and what I want at medium rare reaches my plate as medium. Not this time.
So: this thread could not be more open, but if y'all were to share your favorite pan-pantry-clean-out-the-fridge recipes (or non-recipes) that might be fun.
Image: Aelbert Cuyp (my go-to guy for cow pix), Peasants and Cattle by the River Merwede, c.1658-1670