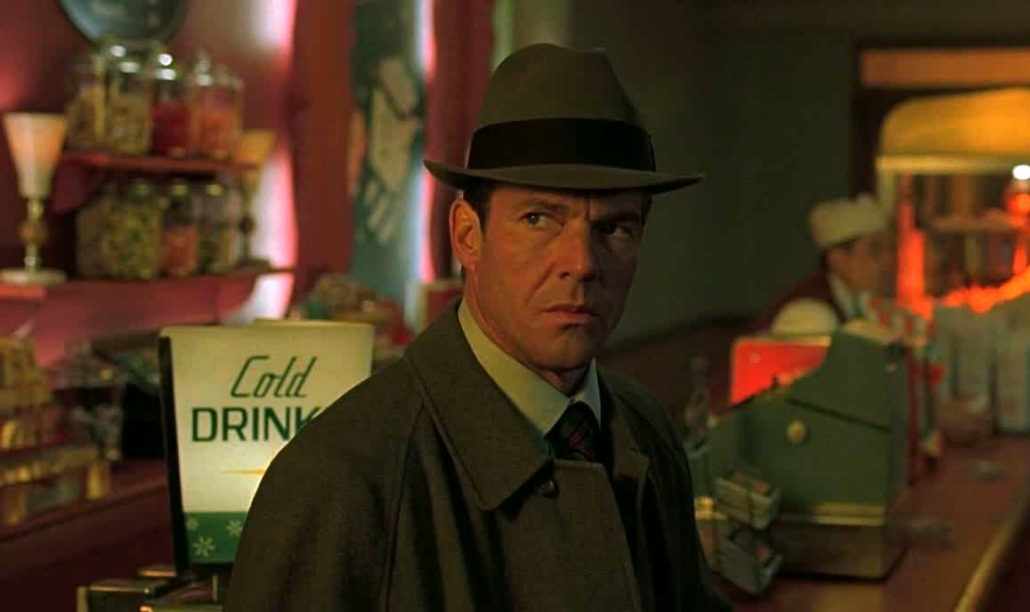 If you haven't seen (or don't remember) Far From Heaven, the 2002 Todd Haynes homage to Douglas Sirk's 50's films, with the twist that the main character is an extremely closeted homosexual man*, then perhaps my references in this post won't make sense. The ongoing, absolutely righteous rage over the Times' coverage of trans issues, which was expressed in an open letter yesterday, puts me in the mind of the way the main character in this film (or of Haynes' later film, Carol) was tortured by the status quo.
The Times has found, and mostly gleefully inhabits, a niche where they're the supposedly liberal paper, yet they insist on defending a fifties-era status quo when it comes to trans issues. Outside, it's a unseasonably warm February day in 2023. In their minds, it's a grey winter evening in Hartford in 1957, and anyone who is non-gender-conforming is scurrying around in the shadows, where they belong.
One of the key scenes in Far From Heaven involves the Dennis Quaid character's visit to a psychiatrist to cure his gayness with some of what passed as "science" in the 50's. Fitting, then, that one of the main complaints against the Times is their use of pseudo-scientific horseshit from poorly-attributed sources:
Emily Bazelon's article "The Battle Over Gender Therapy" uncritically used the term "patient zero" to refer to a trans child seeking gender⁠-⁠affirming care, a phrase that vilifies transness as a disease to be feared. Bazelon quoted multiple expert sources who have since expressed regret over their work's misrepresentation. Another source, Grace Lidinksy⁠-⁠Smith, was identified as an individual person speaking about a personal choice to detransition, rather than the President of GCCAN, an activist organization that pushes junk science and partners with explicitly anti⁠-⁠trans hate groups.
Even heroes can't be trans in the Times' world (this is from GLAAD via Parker Malloy):
Also in November, our community was attacked in Colorado Springs at an LGBTQ safe space, Club Q. When reporting on the heroes who saved lives that night, the Times misgendered a transgender woman who helped stop the shooter. Advocates pushed the Times to update its story to reflect that the woman was transgender and not "a drag dancer." After pushing the Times to correct the story for an entire day, the story was only updated after advocates on the ground threatened to withhold further Club Q survivors for Times interviews until the change was made. The change should have been made immediately because the story was inaccurate and disrespectful. The fact that this change was only made because the Times wanted access to sources is shameful.
We live in an unfortunate time where a couple of media outlets have consolidated, and they basically own the market providing "news that people who care about the truth want to read". The Times is the primary player in this market. Above, I wrote that they "gleefully" inhabit their space as an anti-trans outlet, and I meant it. Over the years, it has been clear that the mostly white, mostly male management of that newspaper are happiest when they've pissed off a good segment of their readers. Never mind that those readers are mad because people are dying.
This is the goddam dilemma when dealing with that paper: I wish that it would just be ignored, but it is far too influential to ignore. I wish that the people complaining would stop reading it and recommend other outlets, but I'll bet that almost every signer of that open letter has a Times subscription.
* I know, Rock Hudson, All That Heaven Allows…