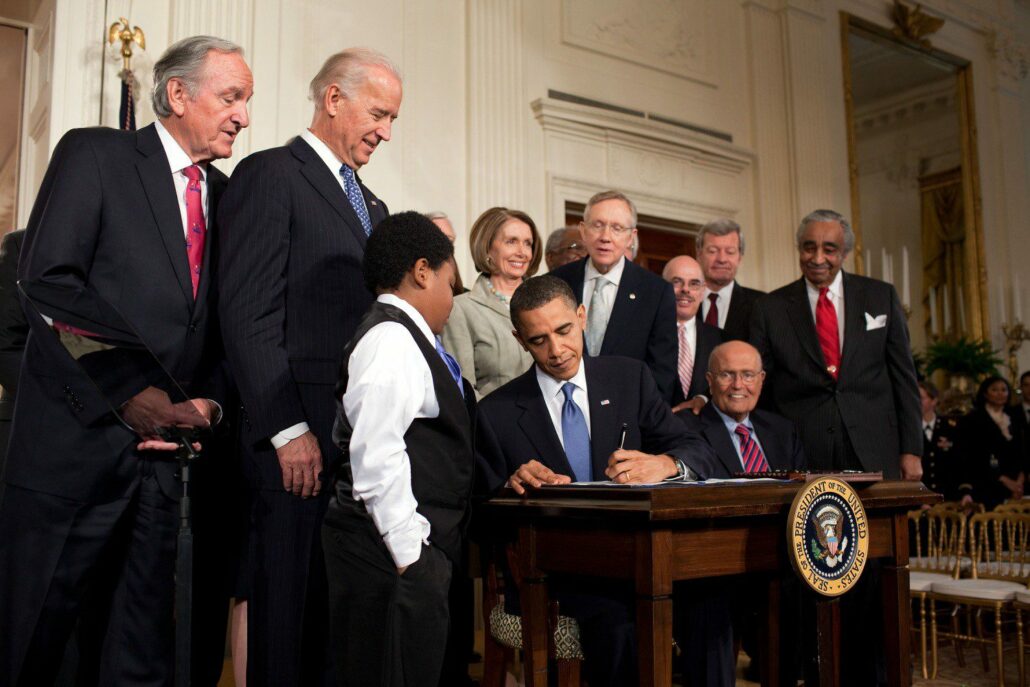 Poetic Justice.
Republicans coined the name Obamacare in an attempt to destroy the legislation, but that didn't work – as we can see from the news from David Anderson about North Carolina today – and forever more the name Obamacare will make clear just which side and which president brought us the Affordable Care Act.
But that's not the poetic justice I am referring to.
Big news: a judge just blocked Wyoming's abortion ban.

Why? Because of language that *conservatives* put in the WY constitution last decade to enshrine health care choice… as their way to attack Obamacare.@yeargain had explained that twist last week: https://t.co/WDa4X1C4l3

— Taniel (@Taniel) March 23, 2023
Yep, these conservative assholes added amendments to their state constitutions to affirm broad rights for people to choose their health care.  (Translation: you're not the boss of me and you can't force Obamacare on us.)  And now it's backfiring!
A decade ago, when conservatives were attacking President Barack Obama's Affordable Care Act as government encroachment in health care, they worked to amend state constitutions around the country to affirm a broad right for people to control their own medical decisions.
Now, in 2023 with the benefit of hindsight – when they are removing the right of self-determination for women – legislating the right of  every fucking competent adult to make their own health care decisions doesn't look like such a good idea!
hahahahaha!  Consequences, bitches!
"Each competent adult shall have the right to make his or her own health care decisions," reads section 38(a) of the Wyoming constitution's Declaration of Rights, under the header "Right of healthcare access." The provision was placed on Wyoming's ballot by state lawmakers and approved by voters in 2012; voters saw ballot language that described the measure as preserving this right "from undue governmental infringement."

Now these anti-ACA provisions—and their broad affirmations of a right to decide—have turned into an unlikely weapon in progressives' fight against restrictions on abortion.

Reproductive rights advocates in Wyoming have sued to strike down the state's abortion ban, saying that this "right to make . . . health care decisions" protects abortion access. A lawsuit in Ohio has made the same case using a similar provision in Ohio's constitution that was adopted by voters in 2011.

"If you have an amendment that says you have the freedom to choose your health care, then that's going to apply to all health care: that's the argument being made," says David Cohen, a professor of law at Drexel University who studies constitutions and abortion. "It's like, 'you used broad words, and these broad words have certain meanings, and we're just applying those meanings to this context.'"

In both Ohio and Wyoming, these claims have seen early success in courts.
I hope this bites them in the ass in every state where they did something like this.
Open thread.