I don't know what is going on anymore. And it is not for a lack of trying. Every day I sit down, and I check a number of news sites, blogs, magazines, twitter, etc., and try to catch up on what is going on. And I will find something, read about it, go to look somewhere else for more info or a different perspective, do some background reading and try to understand the issue, and before I have formulated a coherent, deliberate, and worthwhile thought, I'll see eleventy-seven other things pop up that deserve my attention and concern.
I mean just look at the front page of every news page- there is just so much shit happening it is hard to even attempt to keep up. It's a constant bombardment of shit I don't know or understand. Here is the lead story on the WaPo: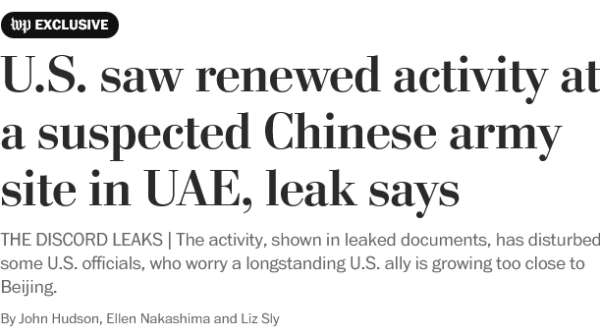 The amount of brainpower required to process everything in that headline and story is too much.
"OK- UAE, so Asia next to Saudi Arabia. Need to remember history of UAE. Don't recall our relationship with them. What is the dynamic/relationship with Saudi Arabia. Are they Sunni/Shia? Any involvement in Yemen mess? Relationship with Iran? I think it's a monarchy, dunno if authoritarian or figurehead. Oil, of course. What is China's goal? Is China actually doing anything new or different than what we do? Who wrote this? Do they have a history of pushing an agenda? Why is this surfacing now? Who leaked this? Who did they leak it to? Was it a strategic or accidental leak? Who benefits by this? Is this saber rattling? Are American corporate interests pushing this? Is this part of a coordinated effort?"
And on and fucking on.
It's just too much. And that's just one of hundreds of things I see every fucking day and I simply can not process it all. It's just too much news. Too much stuff I can not control. Too much stuff I can not understand or have time to understand.
And this is not even going into the hundreds of daily domestic assaults on democracy by Republicans.
It's hard to not be overwhelmed.