Medium Cool is a weekly series related to popular culture, mostly film, TV, and books, with some music and games thrown in.  We hope it's a welcome break from the anger, hate, and idiocy we see almost daily from the other side in the political sphere.

Arguments welcomed, opinions respected, fools un-suffered.  We're here every Sunday at 7 pm.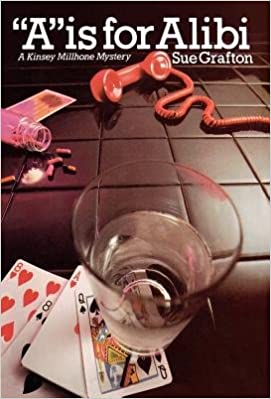 I know there are lots of mystery lovers here, and I am one of them.  So tonight let's talk about the best mystery genres, with an eye toward featuring some of those sub-genres on future Medium Cool posts.
Let's nominate / discuss / consider the various sub-genres of mysteries and which are your favorites, and then we can argue for / fight about / debate which ones are the best.
If you are passionate about a particular sub-genre of mystery and you would be interested in writing something up to get us started talking about your favorite sub-genre of mystery, send me an email and let us know in the comments.
For tonight, I'm going to let CaseyL start the conversation with her comment from last December.
My hand is up waving, in enthusiastic support for a Medium Cool focus on mysteries.

Mystery is one of my main fiction genres, and one of the things I love about the genre is its infinite capacity for hybridization with other genres.  Way beyond the "hard boiled" v. "cozy," mysteries can be historical (including alt.historical), romantical, and science fictional.  About my only requirement is that, whatever logic the universe in that mystery operates on, it be consistent.

I'm a particular sucker for historical mysteries.  They're everywhere and everywhen: Medieval Europe, Tudor/Elizabethan England, Ancient Egypt… I think there are even some set in pre-Columbian America. I love Lindsey Davis' books set in Imperial Rome.  She does an excellent job of milieu-building, so that you can get a feel for what everyday life was like.  I've hopped around some of the other historicals, and enjoyed them, but none have made the impression Davis has.

Then there are the mysteries set in other countries and cultures, so the reader gets to learn something about those other countries and cultures.  Donne Leon lived in Venice for over 30 years, and reading her mysteries has a poignance beyond the books themselves, as she unwittingly chronicled how Venice became unliveable (slowly, then quickly) for residents who weren't ultra wealthy, with her main characters noting, and lamenting, the social, environmental, and economic changes as they happened.

TL;DR: you can do anything within the structure of a mystery.  It'll be fun to talk about!
So, BJ peeps, what's your favor sub-genre of mystery?