Thinking we all might be a little worn out after last night, here's an absolutely no serious content open thread.
As someone who has worn both high heels and too-tight shapewear, I have an idea what's going on… https://t.co/yPsBu4deta

— Elizabeth Picciuto (@epicciuto) June 8, 2023
I know some of you guys don't like to click through to twitter, so I inserted the three pics below.
They really do not stand or like like normal humans.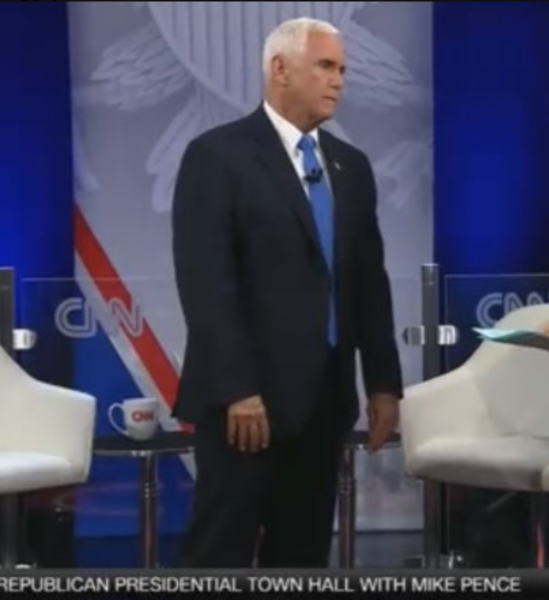 If they were robots are supposed to pass as human, the engineer would have said "nope" and gone back to the drawing board.
Okay, here's a better photo of Pence.
It somehow feels wrong to post Rainbow Pence – because I hate when they do crap like that to Biden or Obama or Clinton.Is it wrong, or is that my catholic upbringing nagging at me?
Oh, and not to add fuel to the fire of good-natured mockery of my "Friday" issues, I just caught that I had titled this post "Saturday Open Thread", so I do apparently recently have a problem with Friday!  It's not just me, right?  With the big news yesterday, didn't last night feel like a Friday night?
Totally open thread.