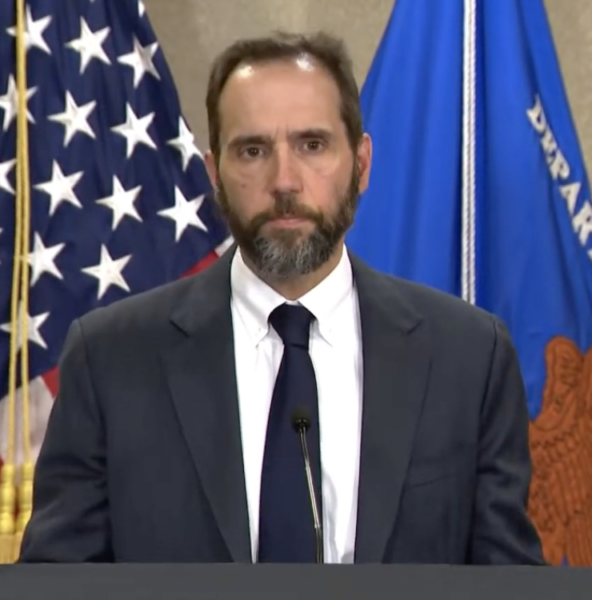 MomSense linked to this in an earlier thread.  I apologize in advance for so many tweets, but I know many of you won't click over and this is totally worth reading.
I am so grateful for this twitter thread – it's kind of like how the music in Schindler's list made it tolerable to watch the horrifying story.
So the information in this thread is horrifying, but it's told in a way that is hysterically funny.  This has fortified me; *I am off to read the whole thing.
*Okay, I have read the whole thing, and this fellow's description of events seems pretty much dead on.  I am not a lawyer, but it sure seems like they have Trump dead to rights, six ways to Sunday.
I LITERALLY stopped working on my memo so I could read this indictment.

I am on page 24 and JESUS LUPITA NYONG'O CHRIST.

HOW this man still has the capacity to shock me after everything that's happened, i'll never know.

but I am sitting here *STUNNED*.

— fooler initiative (@metroadlib) June 9, 2023
and also, "this dingus just grabbed shit from the white house b/c he's too stupid to know he couldn't. he probably doesn't even realize what he has."

lol.

nooooooooooooooooooooope. noooooooooooooooooooooooooooooooooope.

— fooler initiative (@metroadlib) June 9, 2023
he haphazardly stored the docs ANY DAMNED WHERE……..INCLUDING………IN A GODDAMNED BATHROOM SHOWER…….they were chucked to some random room in Mar a lago, and occasionally the boxes—-because there were SOOOOOOOOO MANY–would tumble down……

— fooler initiative (@metroadlib) June 9, 2023
MEAN SUPER DUPER DUPER DOUBLE PINKY SWEARSIES REALSIES SECRET……WOULD JUST…………
SPILL OUT ONTO THE GD FLOOR……..AND LIE THERE………EXPOSED FOR ALL TO SEE………JUST…..NAKED AND BARING ALL TO THE WORLD LIKE A NATIONAL SECURITY FULL MONTY.

— fooler initiative (@metroadlib) June 9, 2023
AND HE WOULD TRAVELLLLLLLLLLLLL WITHHHHHHHHHHHHHH THE BOXESSSSSSSSSSSS.

and some member of his family….ivanka or melania or lara……ALSO knew he had the boxes……

but he would TRAVEL WITHHHHHHH THEM. BECAUSE THAT WAS–PRESUMABLY–the ONLY WAY TO MAKE SURE HE KEPT THEM.

— fooler initiative (@metroadlib) June 9, 2023
and 45 was all…TO THE LAWYERS…….TO THESE OFFICERS OF THE COURT…."couldn't y'all just tell them there's nothing here?" and "wouldn't it be better if we just…..kinda like…..burned all this shit…you know….if it were here….*hypothetically*."

— fooler initiative (@metroadlib) June 9, 2023
then he was like, "you got this subpoena on may 11. i'm coming through on the first of the month to run through that WHOLE SHIT…and i'ma make SURE *NOTHING* that belongs to THESE UNITED ASS STATES is in that garish monstrosity you pretend is a house."

— fooler initiative (@metroadlib) June 9, 2023
AND THENNNNNNNNNNNNN….THE NIGHT BEFORE THE DAY HIS LAWYER IS SUPPOSED TO COME THROUGH……HE CALLED HIM…….AND WAS LIKE, "Aye, dawg. You still coming tomorrow? I was sitting here talking to the homies and like…we don't know why you're coming. Why are you coming?"

— fooler initiative (@metroadlib) June 9, 2023
and 45 is like, "OHHHHHHHHH! Right. Cool. Coolcoolcoolcool….cool. Come on through, then. I'll see you tomorrow."

Then he hung up.

AND HAD HIS BODYMAN MOVE MORE BOXES.

— fooler initiative (@metroadlib) June 9, 2023
boasting about how good he'd be at keeping this country's secrets safe…how we needed a return to discretion and how ppl who violated national security laws and breached the protections afforded our most sensitive docs needed to be punished with the

— fooler initiative (@metroadlib) June 9, 2023
ch-

the lawyer went to mar a lago, and 45 and his aides were just sitting there, like, "oh yeah. this guy wants to make sure we've turned all the stuff in. somebody take him back to the room and make sure he's comfortable."

— fooler initiative (@metroadlib) June 9, 2023
so the lawyer packages up what's left……goes back out, and 45 has the AUGODDAMNEDDACITY TO BE LIKE, "Wassup? How are we lookin'?"

HAND TO GOD, this man says, "Is it good? is it bad?"

AS THOUGH HE HADN'T DIRECTED EVERYONE TO CLEAN HOUSE.

— fooler initiative (@metroadlib) June 9, 2023
the lawyer apparently ignores it, and is like, "okay. i'm gonna being in last lawyer and i'm gonna tell her that i went all the way through everything you said you had. then i'm gonna tell her that what i'm holding RIGHT NOW is the last of ANYthing that you have and

— fooler initiative (@metroadlib) June 9, 2023
and 45 is like, "on my mama."

so the lawyer brings the other lawyer in, and is like, "this is it. this is everything. so you can safely put your good name and your good Bar ID number on this super official sworn statement. b/c 45 said this is it and we've complied."

— fooler initiative (@metroadlib) June 9, 2023
AS IF THIS FEDERAL AGENCY………WHOSE *CHIEF* RESPONSIBILITY IS *LITERALLY* TO *KEEP* THINGS……WOULDN'T KNOW…….THIS VERITABLE MOUNTAIN OF DOCUMENTS……..WAS MISSING.

— fooler initiative (@metroadlib) June 9, 2023