On the Road is a weekday feature spotlighting reader photo submissions.
From the exotic to the familiar, whether you're traveling or in your own backyard, we would love to see the world through your eyes.
frosty
The next posts from me will be from our 2022 trip when we headed out for our third cross-country camping trip after I retired in 2020. This was another five-month road trip – we've been getting good at it!
After a week of checking packing lists and getting everything together we pulled the trailer around, loaded it up, and left on January 30th. First stop as usual was the RV Resort at Roanoke Rapids NC. On the way south we stopped to see Charleston and Savannah. Followed by points south, west, up the Pacific Coast, and back east. We saw half a dozen new National Parks in Northern California and South Dakota, along with State Parks along the way.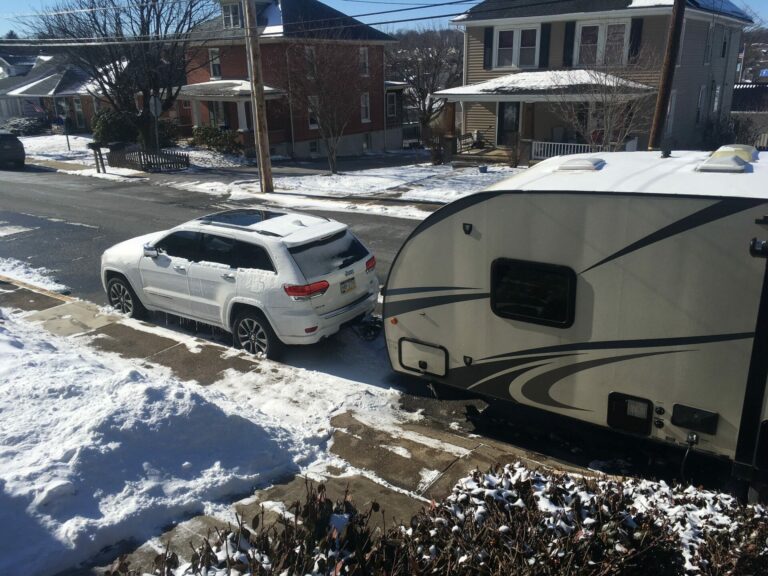 Home
January 29, 2022
Southbound. Ready to go – 16 degrees, icicles on the Jeep! We packed up the day before but nothing was frozen in the trailer, fortunately.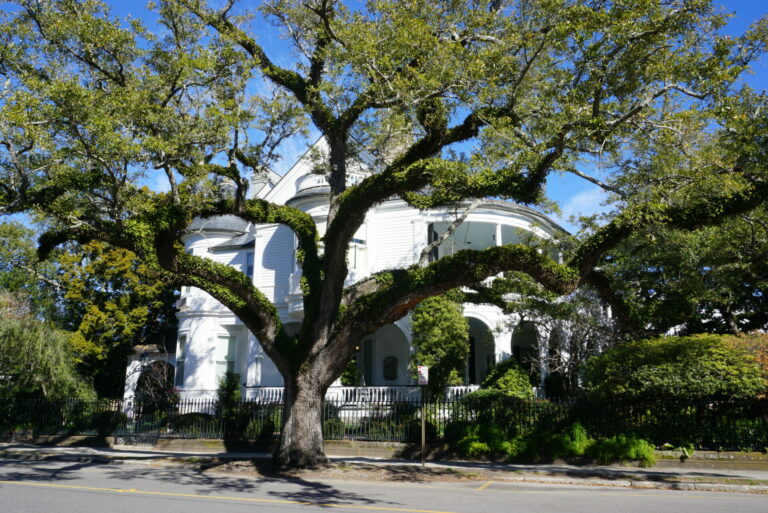 Charleston, SC
This is 2 Meeting Street Inn (behind the live oak). We stayed here when we took a trip to Jekyll Island in the Miata, right after we bought it in 1990. Two people and all their luggage – we packed lighter back then!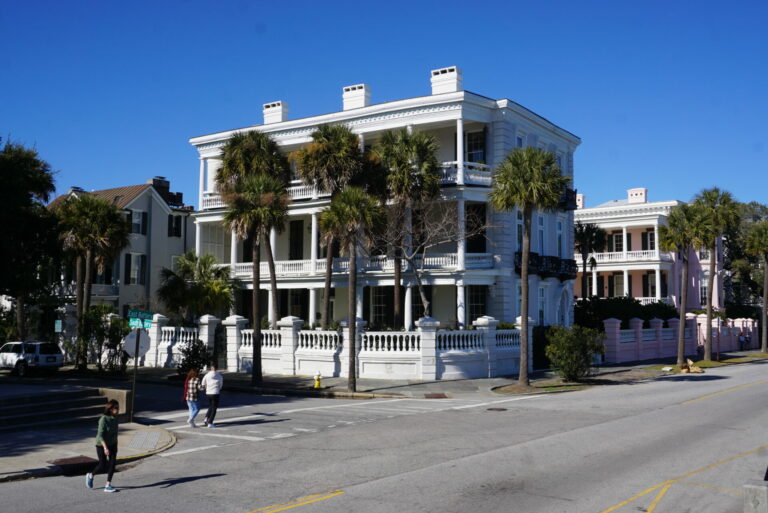 Charleston, SC
This picture and the next are from a few blocks near the Battery close to the harbor and the park. They are two of the historic Charleston houses in the neighborhood.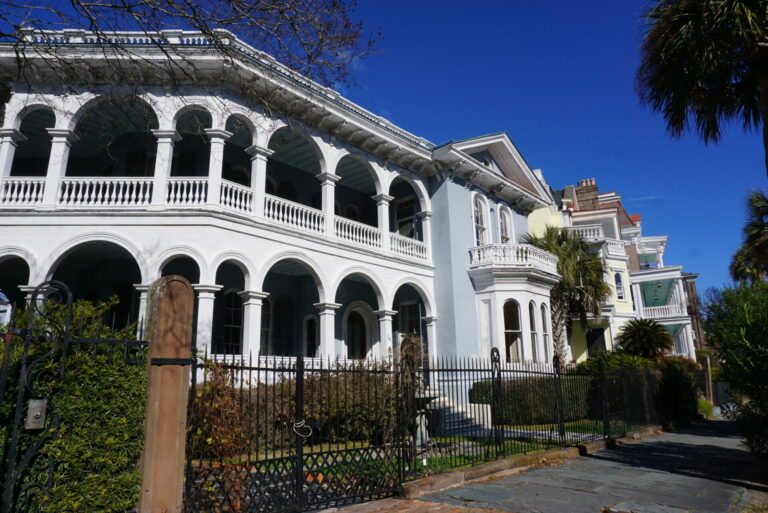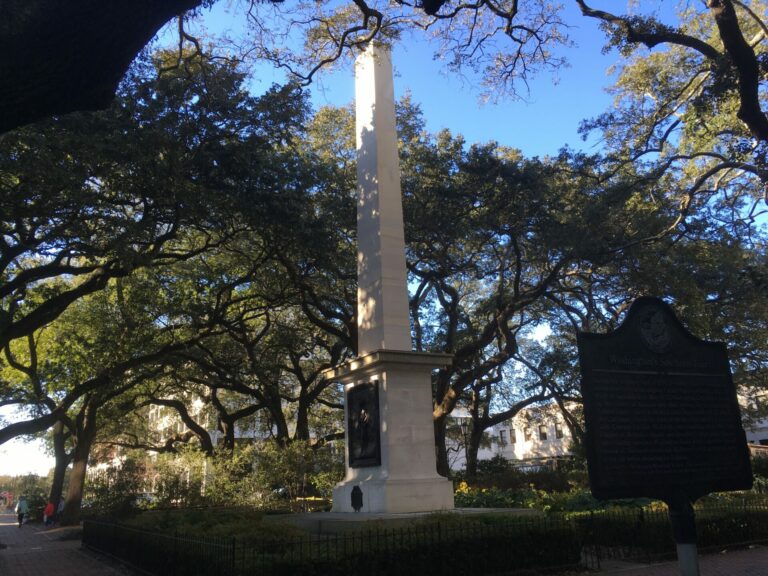 Savannah, GA
It's hard to believe that after all these trips south (starting in the 60s) that I'd never been to Savannah, but no, I would definitely have remembered it. This is another charming historic Southern town. It's still here because Sherman didn't burn it down when he ended his March to the Sea. The mayor rode out and convinced him it was too beautiful to burn, so Sherman gave it as a Christmas present to President Lincoln.
Savannah doesn't have quite the number of beautiful old houses as Charleston, but it has something that sets it apart: squares. It was laid out with 24 garden-type squares at intersections of the grid of streets, 22 of them survive. This is Johnston Square.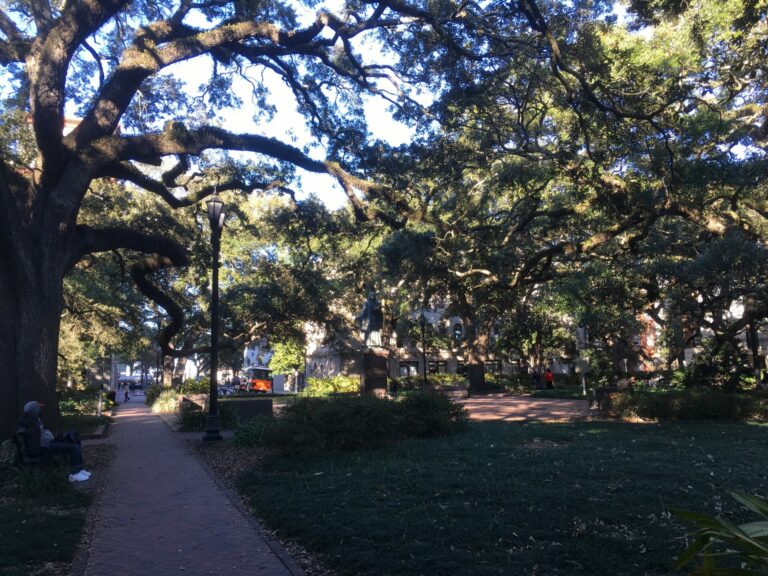 Savannah, GA
Reynolds Square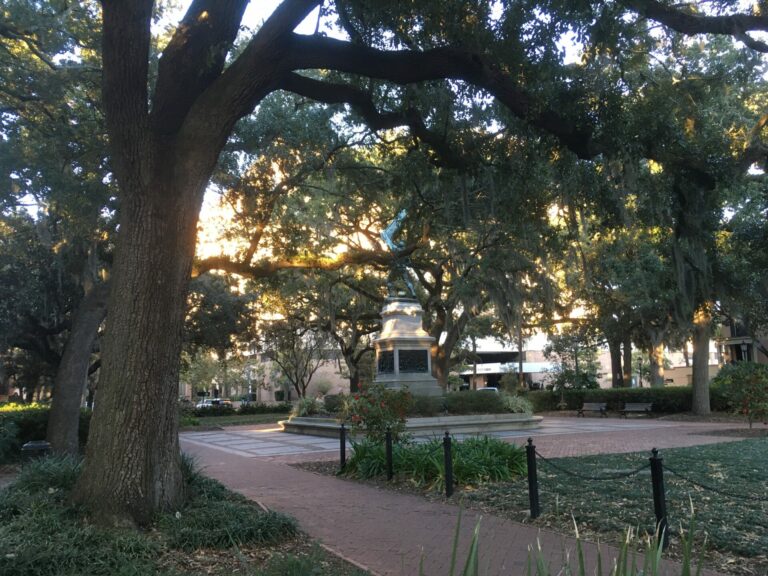 savannah, GA
Madison Square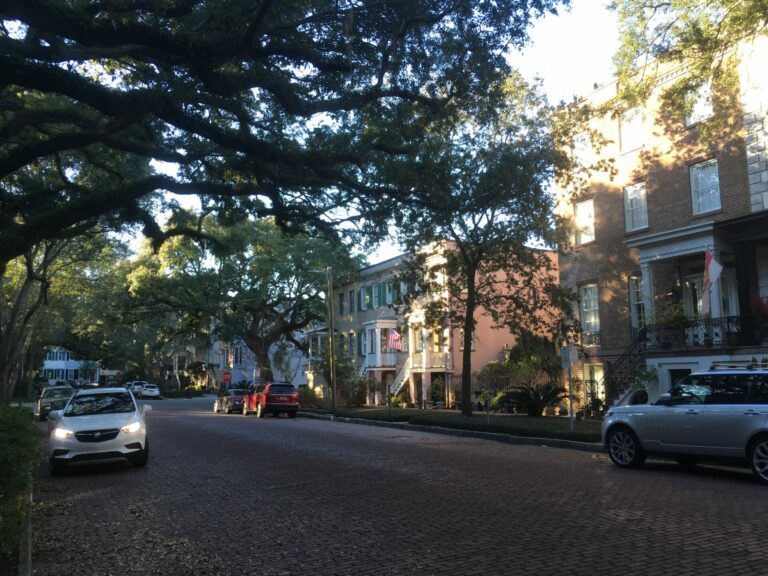 Savannah, GA
Jones Street, brick street and sidewalks lined with historic houses.