She's really made herself quite at home. Samwise is even starting to get along with her most of the time. It's been four and a half months, so I guess that's reasonable, for an older cat like Sam who's always been the only one.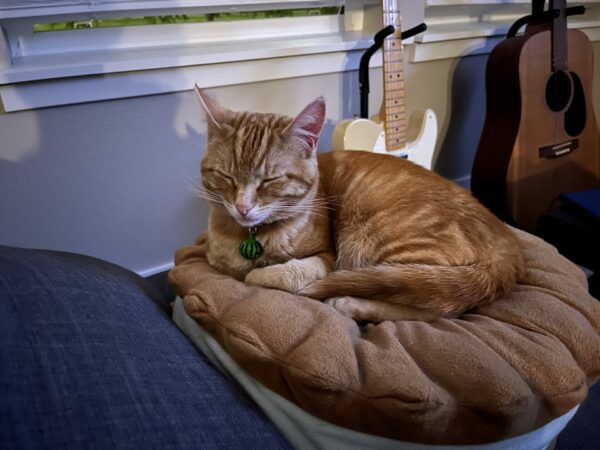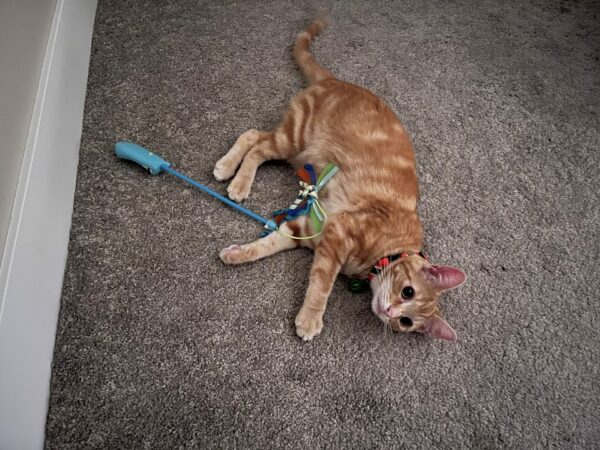 It's nice they aren't fighting so much any more: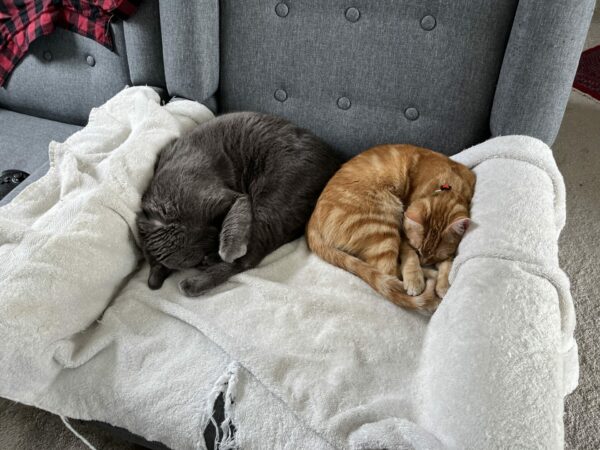 She's still so small! The vet says her vocal cords are still too short to meow, so she does a lot of squeaking and stuff. Sometimes she'll try to make a sound she can't and it'll just come out as a cough. Samwise was a lot bigger as a kitten, so it's a real trip having such a tiny thing to take care of.
Momo and I are watching For All Mankind right now, season 1, no spoilers. Played the Final Fantasy XVI demo a bit earlier… looks very nice, but I haven't started the real quest yet. What's everybody else up to?