The missus and I had a relaxing day. Went out for breakfast, where she stealth snapped a picture of me: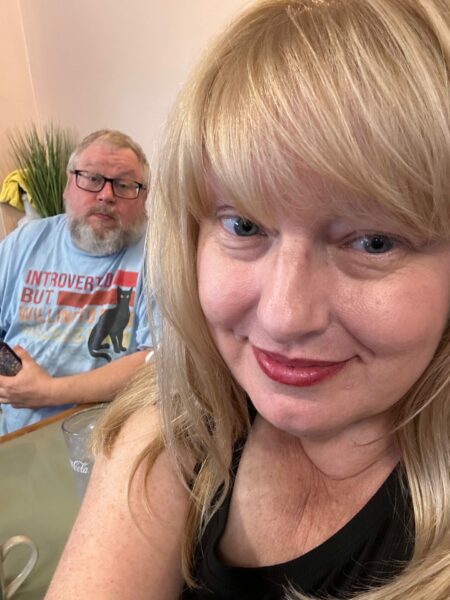 Afterwards, we went and got mani/pedis, and I promptly knocked over a 32 oz latte all over the entire god damned place. Joelle got fancy nails for the first time and mumbled something about being a kept woman.
Took her over to the parents house so they could meet, and then left her there to chat for a couple hours. All went well, and she apparently passed her comprehensive finals with the English profs.
Went out to dinner at an Italian place, and are now watching Season 1 of the wire, which she has never seen and I am making her watch.