On the Road is a weekday feature spotlighting reader photo submissions.
From the exotic to the familiar, whether you're traveling or in your own backyard, we would love to see the world through your eyes.
Uncle Ebeneezer
When we left Valladolid we were still traumatized by our nightmare experience on the main toll road the first night we arrived.  So we decided to take only back roads to Merida.  Fortunately the owner of our B&B in Merida gave us a suggestion on a great route that would take us through smaller towns and villages before we hit the big city of Merida.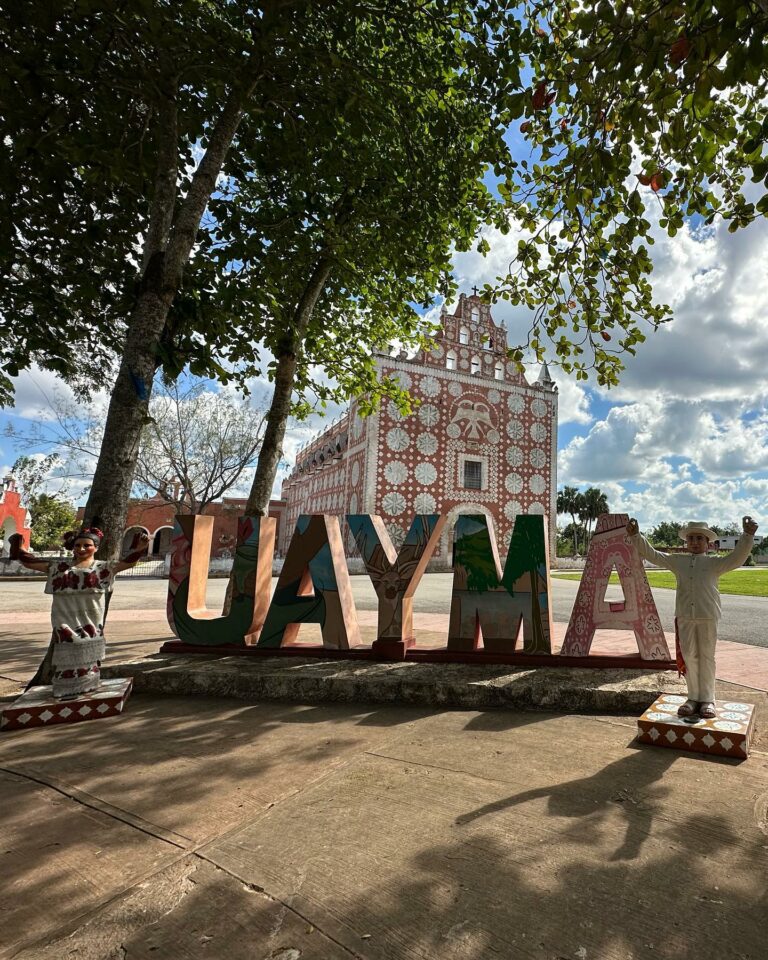 Uayma, Mexico
January 10, 2023
About fifteen miles outside of Valladolid sits the quiet town of Uayma.  It is a tiny little town that used to be part of El Camino Real between Valladolid and Merida.  It is famous for its' convent church.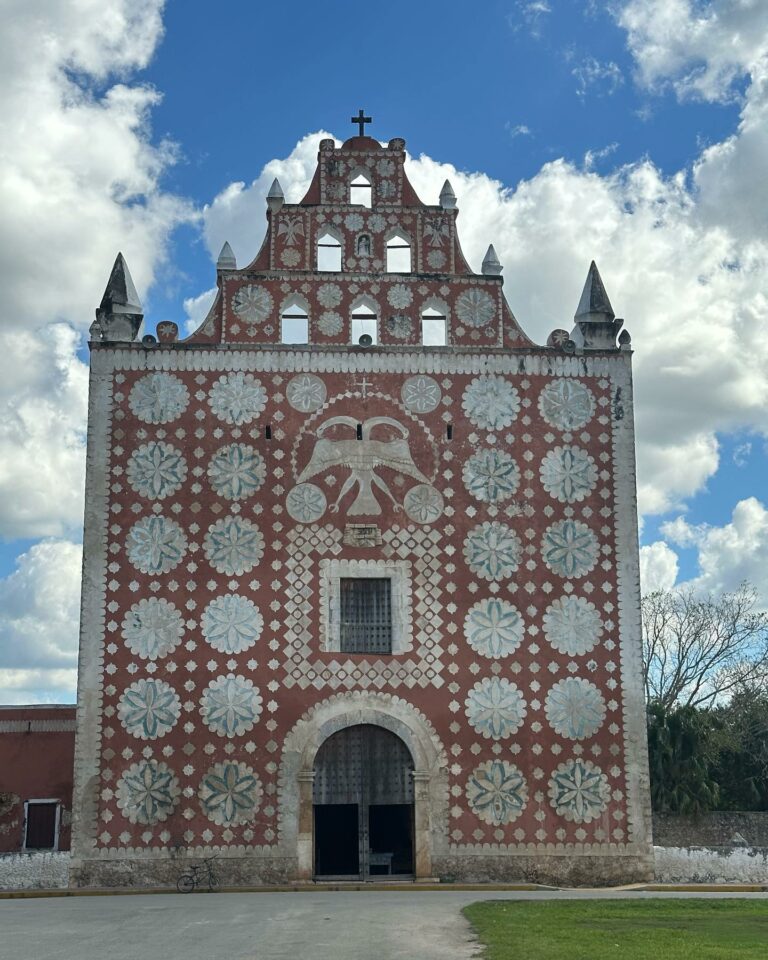 Uayma, Mexico
January 10, 2023
THE FIRST RECORD OF THIS site being used by the Spanish dates back to 1579, when it served as a site for the evangelization of the indigenous Maya peoples. It's believed that the small temple was built from stones removed from Maya buildings. The currently-standing edifications were completed in 1646. At some point, the colorful exterior was painted over and the church was converted to a Dominican convent.

The convent was burned during the 19th-century Yucatán Caste War and fell into neglect for hundreds of years. Modern renovations concluded in 2005 and revealed the temple's original brilliant decorations. Blue stars represent the original worship of Mary, red represents the blood of Christ, and a double-headed eagle represents the Hapsburgs rulers of Spain. The architectural term for these decorations is "ajaracas" and they are a common element of Spanish Colonial architecture in Central Mexico. They can be found in both the external and internal walls of the church.

Looking closely at the church's facade, you can see embedded stones that feature typical Mayan pattern carvings under the two-headed eagle, proof of the origin of its construction materials.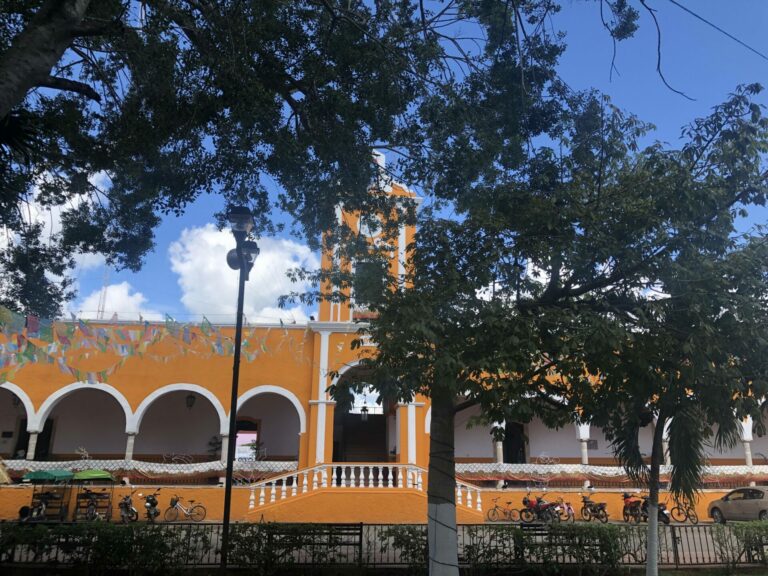 Espita, Mexico
January 10, 2023
After Uayma we spent the next hour driving mostly through the jungle until we reached the small town of Espita.  It is the fourth biggest city in Yucatan with a mere 11,000 people.  It has a really lovely central square with a cathedral and this, the old train station.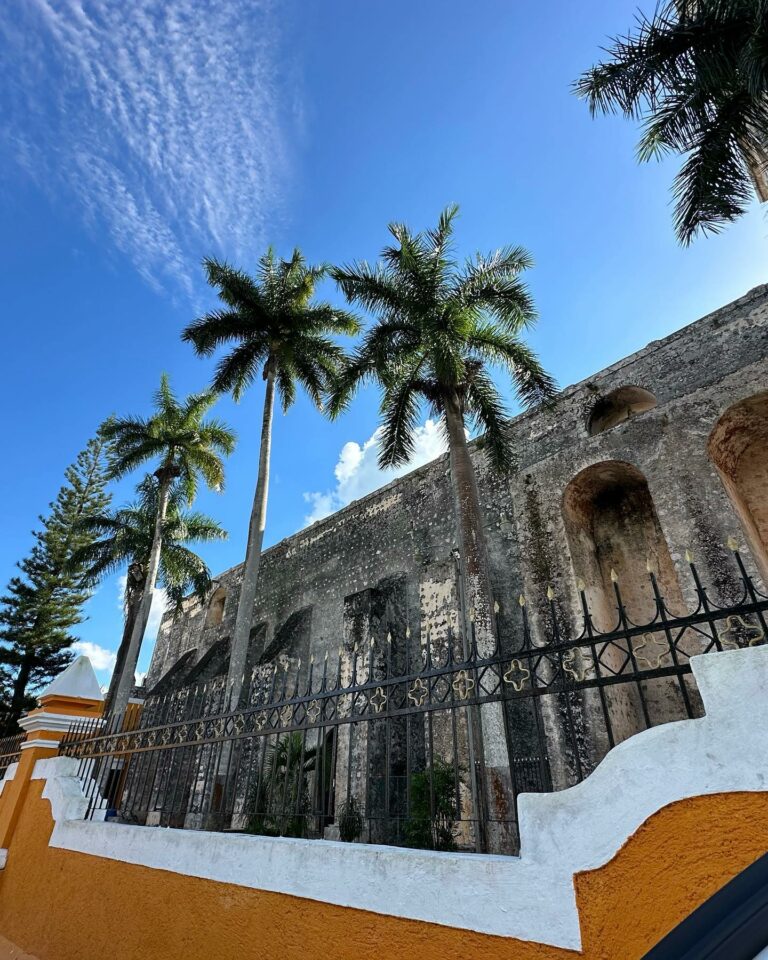 Espita, Mexico
January 10, 2023
After a really superb lunch at Casa Kacaya, where we absolutely fell in love with Sopa De Lima, a staple of Mayan cuisine, we wandered around Espita a bit and marveled at the architecture and color.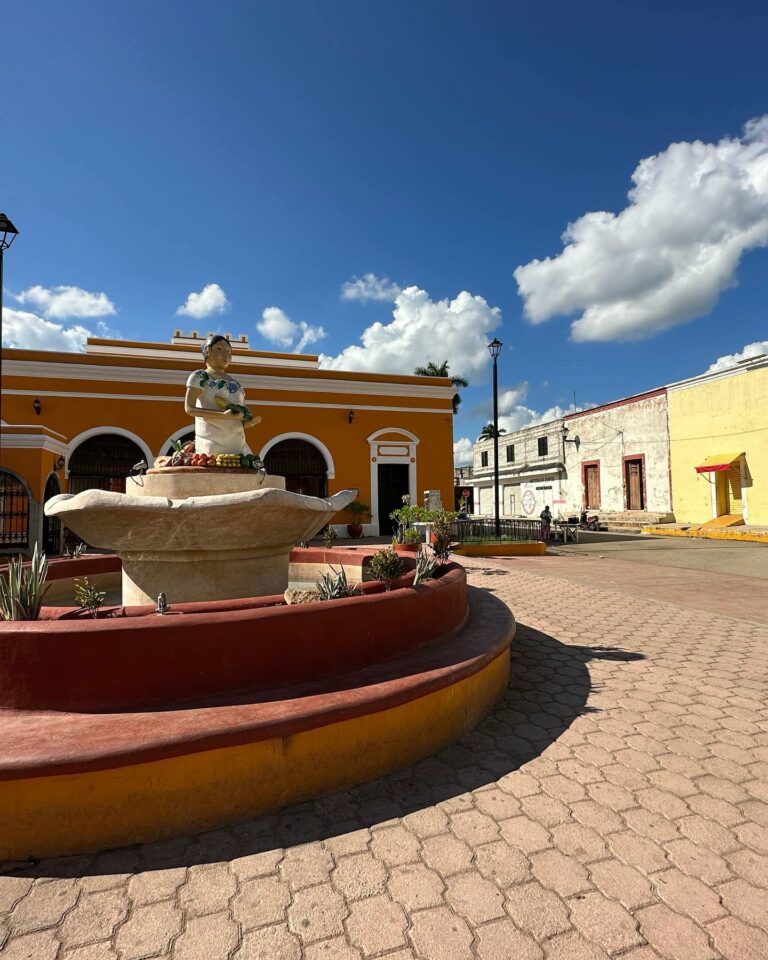 Espita, Mexico
January 10, 2023
Another neat fountain!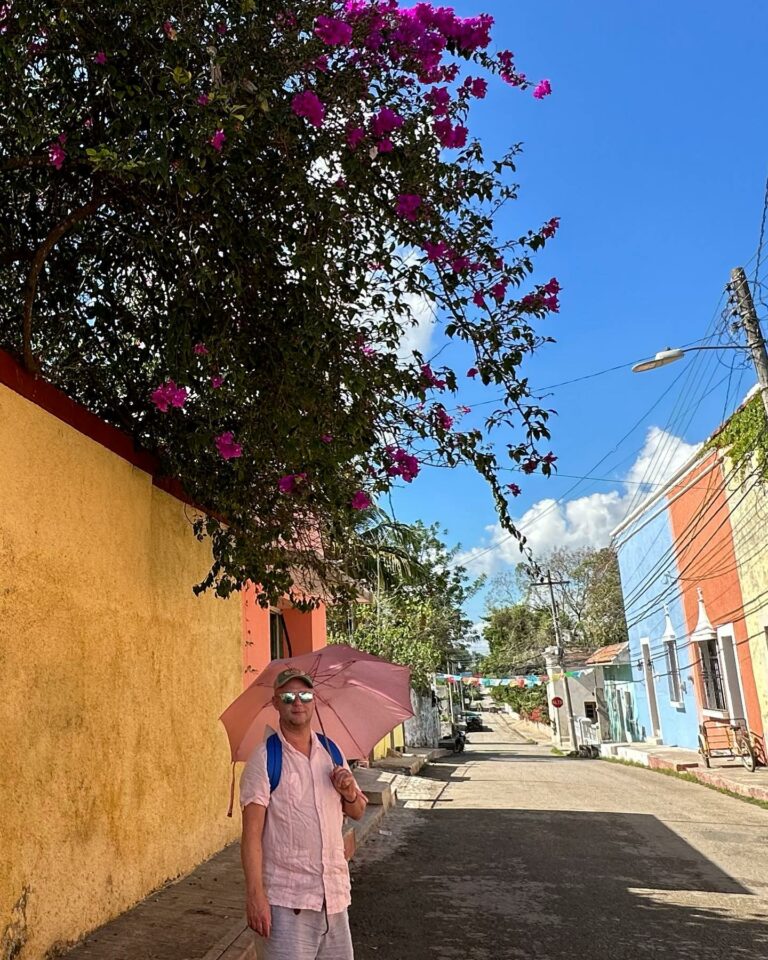 Espita, Mexico
January 10, 2023
Espita was lovely but at mid-day it was real hot.  I was very glad to have some linen clothes and my pink parasol.  I basically lived in nothing but linens for our entire trip.  I learned in our trip to Vietnam/Cambodia that nothing beats linen for extreme heat and humidity.  After Espita we continued on another two hours of driving to the Capital of Yucatan, Merida.  With a population over a million and lots of crazy streets and driving it was a bit of a wake up, and so very different than the jungle roads, tiny towns and Valladolid.