UncleEbeneezer
Now to the stuff that really matters…food.  One of the things we were most excited about was getting to try Yucatecan cuisine.  Aside from a couple places that serve Cochinita Pibil, it's not easy to find food from the Yucatan peninsula, here in Los Angeles.  Here are some of the more memorable dishes and drinks that we had during our trip, along with whatever details I can remember.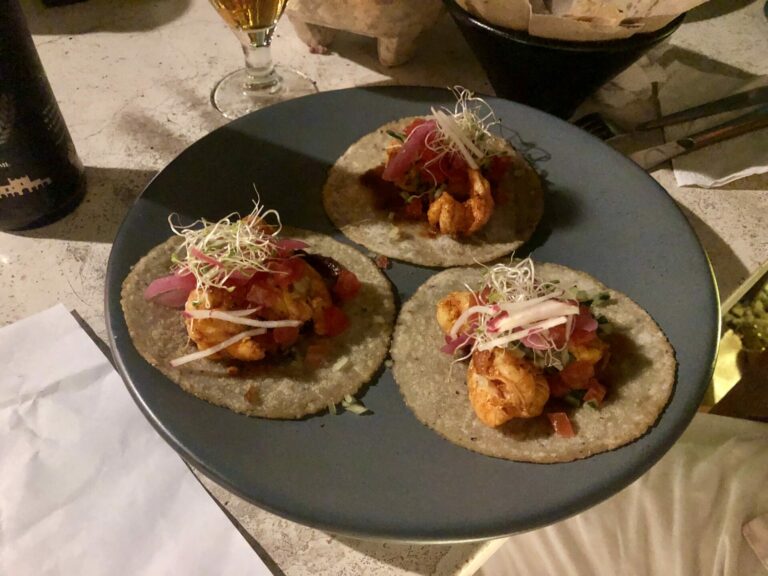 Idilio Folklore Cervecero, Valladolid, Yucatan
January 8, 2023
Shrimp Tacos.  They really hit the spot (with a beer) after a very long day tour in the heat/sun.
On The Road – UncleEbeneezer – Yucatan Adventure Part 7 (of 8) – Comida!!Post + Comments (21)