On the Road is a weekday feature spotlighting reader photo submissions.
From the exotic to the familiar, whether you're traveling or in your own backyard, we would love to see the world through your eyes.
Uncle Ebeneezer
Chichen Itza, is indisputably, the most famous of the Mayan Temples/Ruins in the Yucatan.  Unfortunately, there was a protest/blockade led by indigenous Mayans made it so that we were unable to go there.  But we knew about that before our trip and we had a good friend who had just visited the Yucatan in 2022 and she warned us that while Chichen Itza is amazing, it is SUPER crowded and suggested we would have a much more enjoyable time putting our effort into visiting Uxmal or one of the other sites.  Knowing how ourselves and how irritated we get by crazy-big crowds, it was an easy choice for us.  So we planned to spend a day driving to Becal, a small town known world-wide for its' hand-woven Jipi hats (Panama) and then over to Uxmal, and then to more temples and cenotes before heading back to Merida.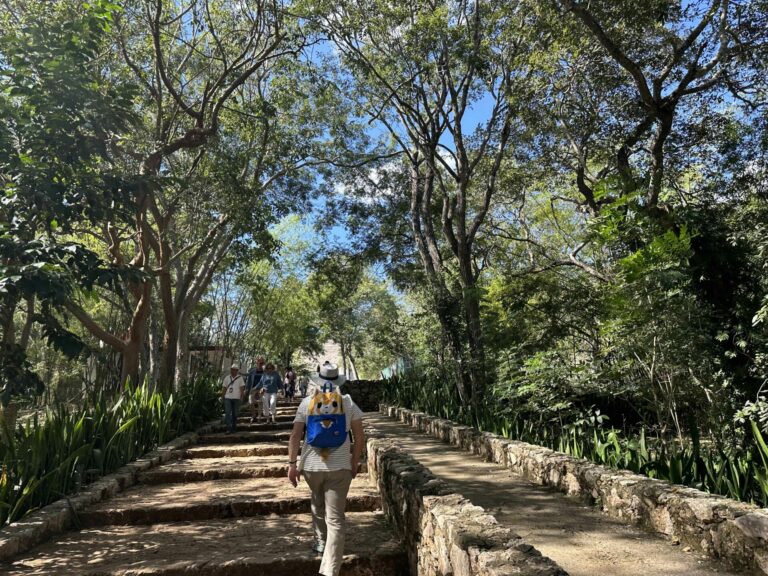 Uxmal, Mexico
January 11, 2023
After a quick stop in Becal where I did end up buying a lovely hat, we finally made it to Uxmal around noon.  It was HOT!!!  The walk into the grounds was fairly shady but it was still in the 90's and probably 80% humidity.  Once you get into the grounds of the temples, there is very little shade.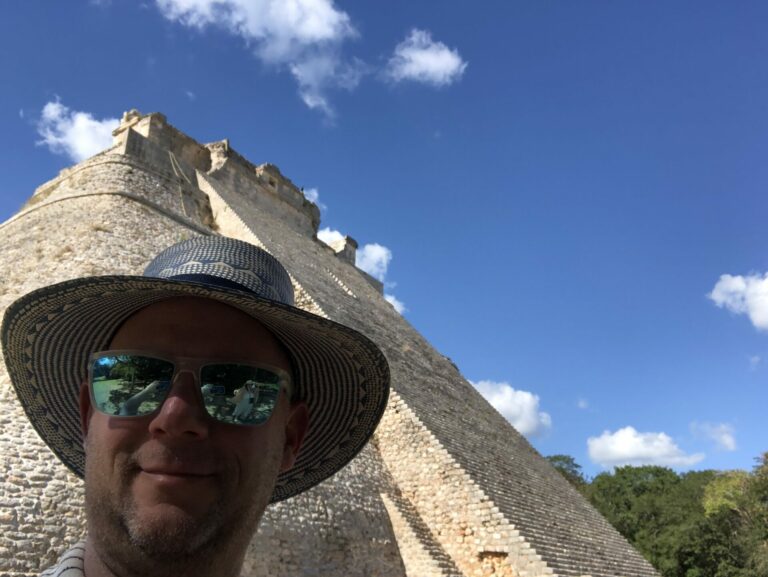 Uxmal, Mexico
January 11, 2023
When you enter Uxmal you immediately run straight into the impressive, Pyramid of the Magician.  Here I am with my new hat!!
The central ruins cover about 150 acres (60 hectares), but the remains of the residential districts extend over considerably more ground. At the tourist entrance to the central area is the Pyramid of the Magician ("Pirámide del Adivino"), which rises 90.5 feet (27.6 metres) in three concentric sections. At its base it measures about 227 by 162 feet (69 by 49 metres). The temple at the top section has a doorway in the form of a Chac mask. This pyramid is the tallest in Uxmal, but it is also known as the House of the Dwarf ("Casa del Enano") because of an ancient legend stating that it was built overnight by an enchanted dwarf who then became the city's ruler.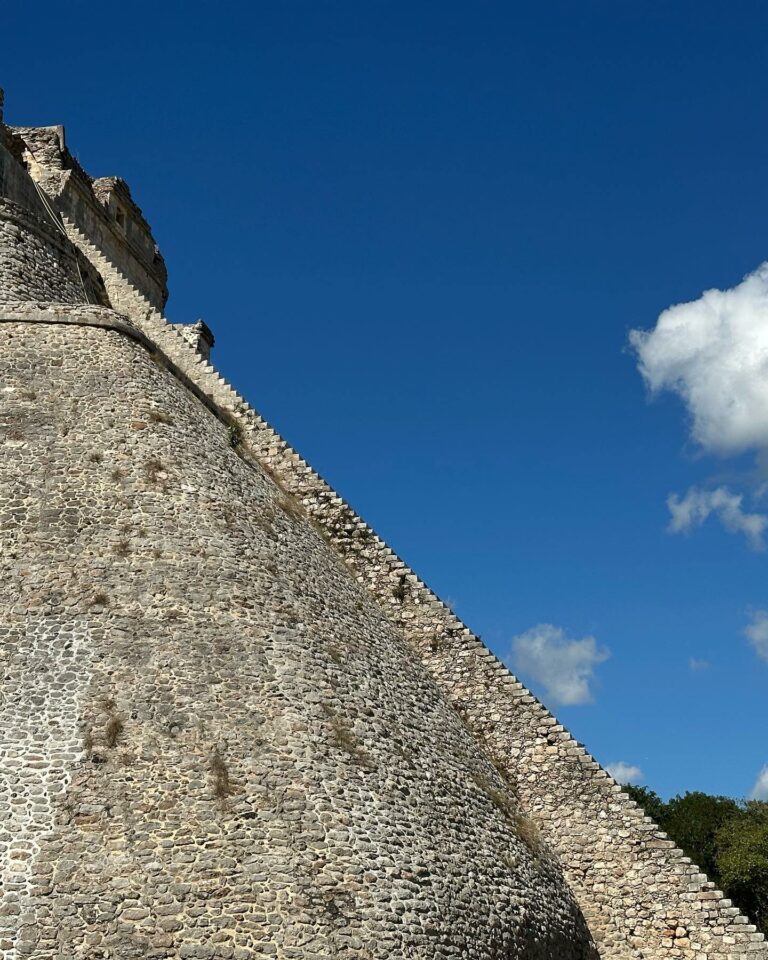 Uxmal, Mexico
January 11, 2023
The steps of the pyramid are VERY steep so you aren't allowed to climb it anymore.  I think a good friend of mine did climb it back around Y2K and he said it was really scary.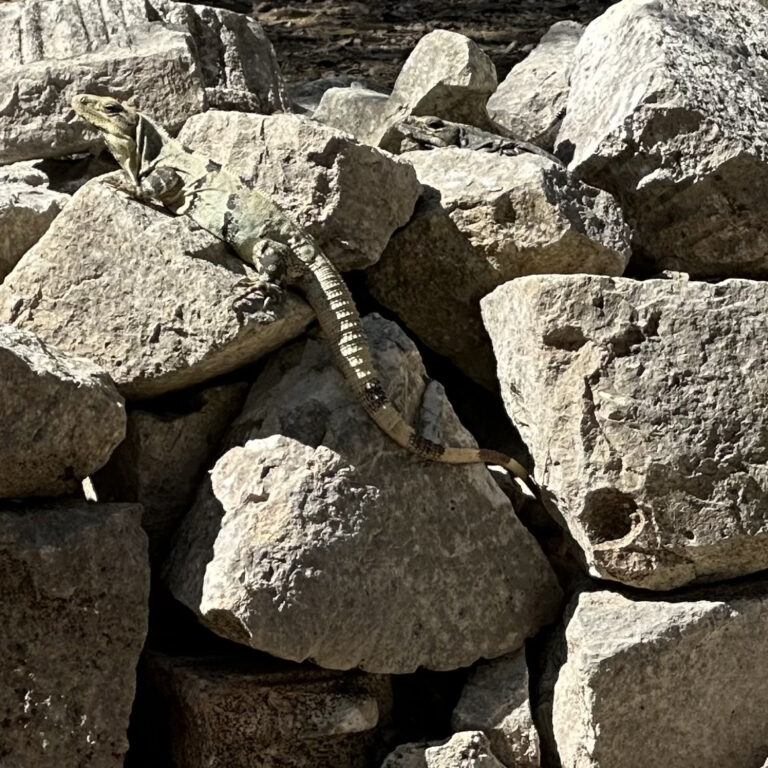 Uxmal, Mexico
January 11, 2023
There are lizards everywhere at Uxmal.  All over the place.  Lying out and enjoying the heat/sun.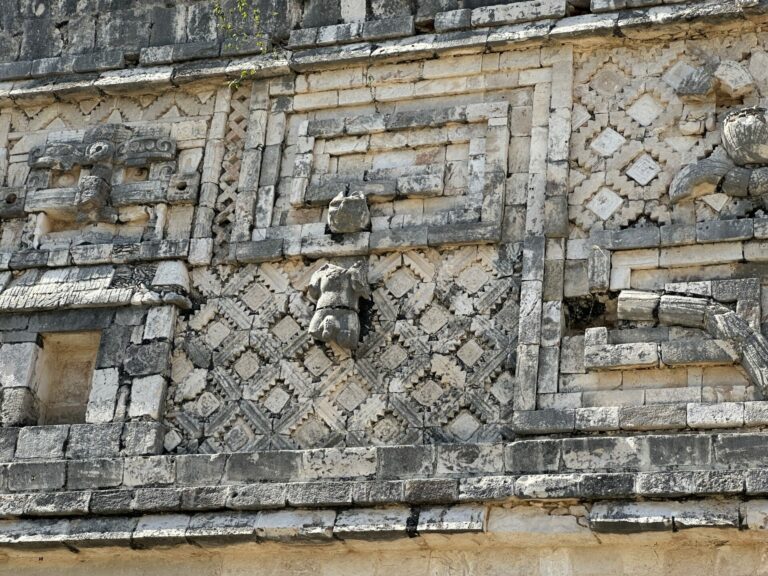 Uxmal, Mexico
January 11, 2023
The Mayans loved symbols.  Symbols like cats with…big dicks…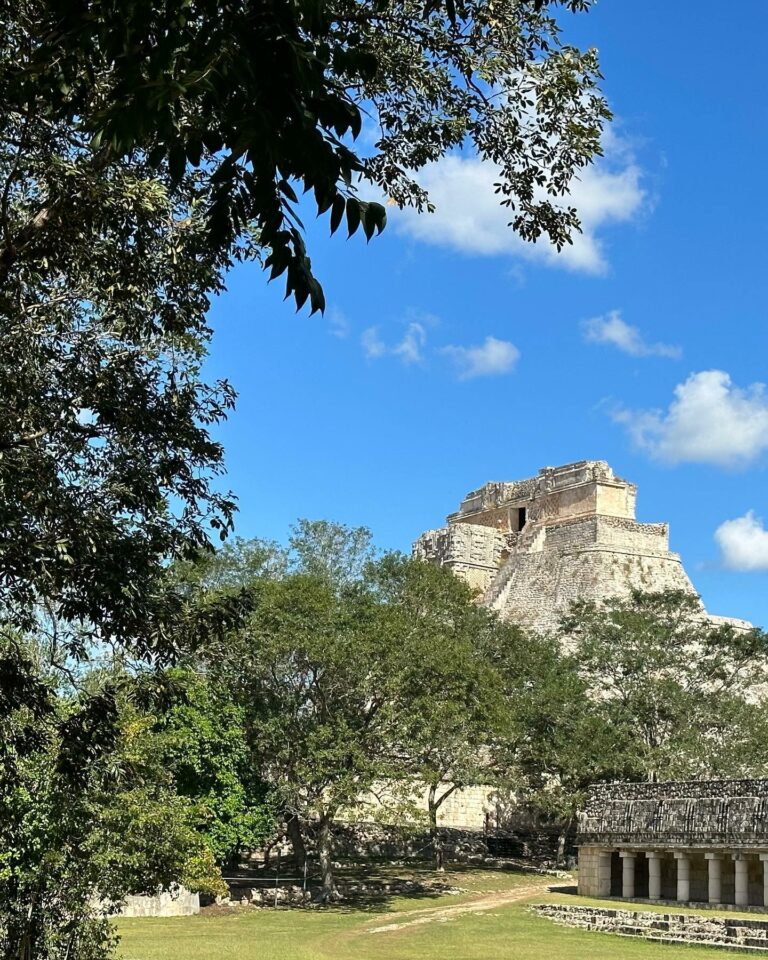 Uxmal, Mexico
January 11, 2023
Here is another view of the pyramid from one of the rare shady vantage points in the site.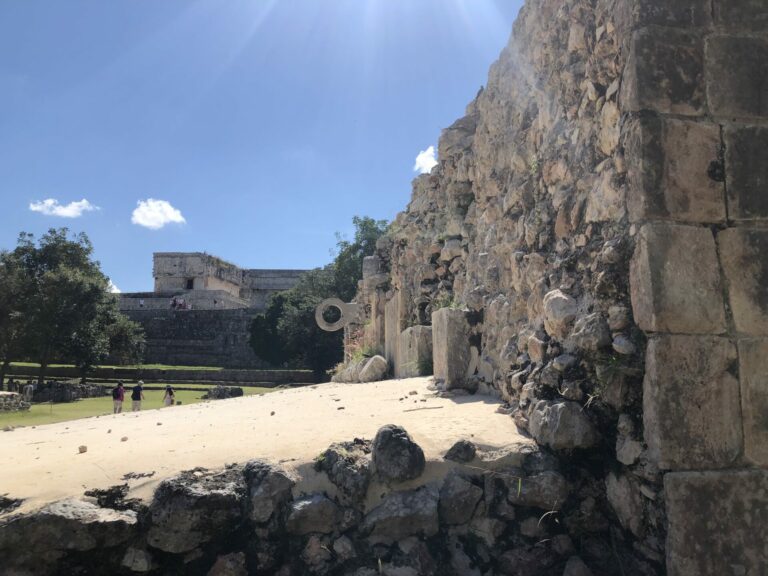 Uxmal, Mexico
January 11, 2023
In the central courtyard is the ball court roughly 111 by 33 feet (34 by 10 metres), called pok-ta-pok in Mayan.  Contrary to popular myth, the primary point of the game was not to hit the ball through the hoops (though that sometimes happened).  And while human sacrifices did occur, it wasn't players who were sacrificed.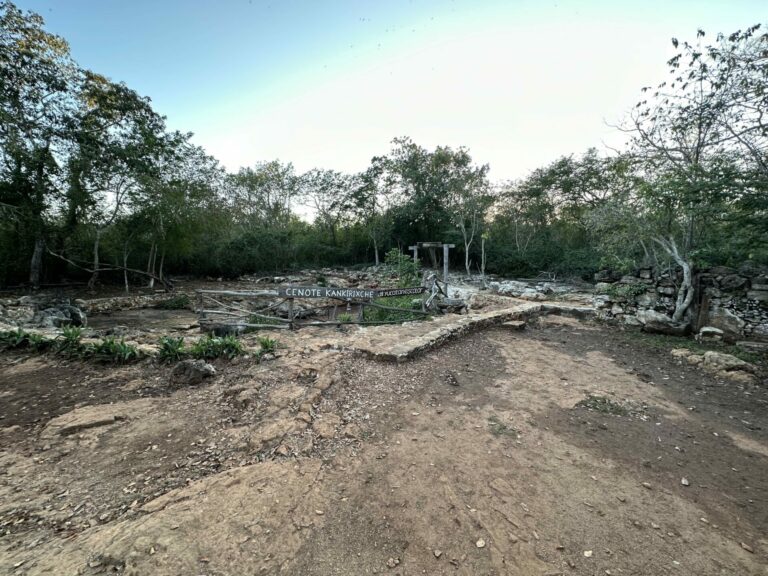 Cenote Kankirixche, Mexico
January 11, 2023
After lunch we realized that visiting the two other temples we wanted to see probably wasn't in the cards if we wanted to be able to swim in a cool cenote.  We still had a ways to go to get to the cenote and I really wanted to make sure we didn't get stuck driving jungle roads at night.  The road surfaces are usually fine but there are no lights and it would be majorly stressful driving.  So we headed straight to Cenote Kankirixche, (check out the beautiful picture at the link, because I sadly didn't get any good pics from inside), one of the neatest cenotes in the Yucatan.
I'm glad we went when we did because the last stretch of road was narrow, bumpy and often rock-lined on both sides.  We arrived just as the sun was going down.  After parking, donning our neoprene booties and swimsuits, we were ready to swim.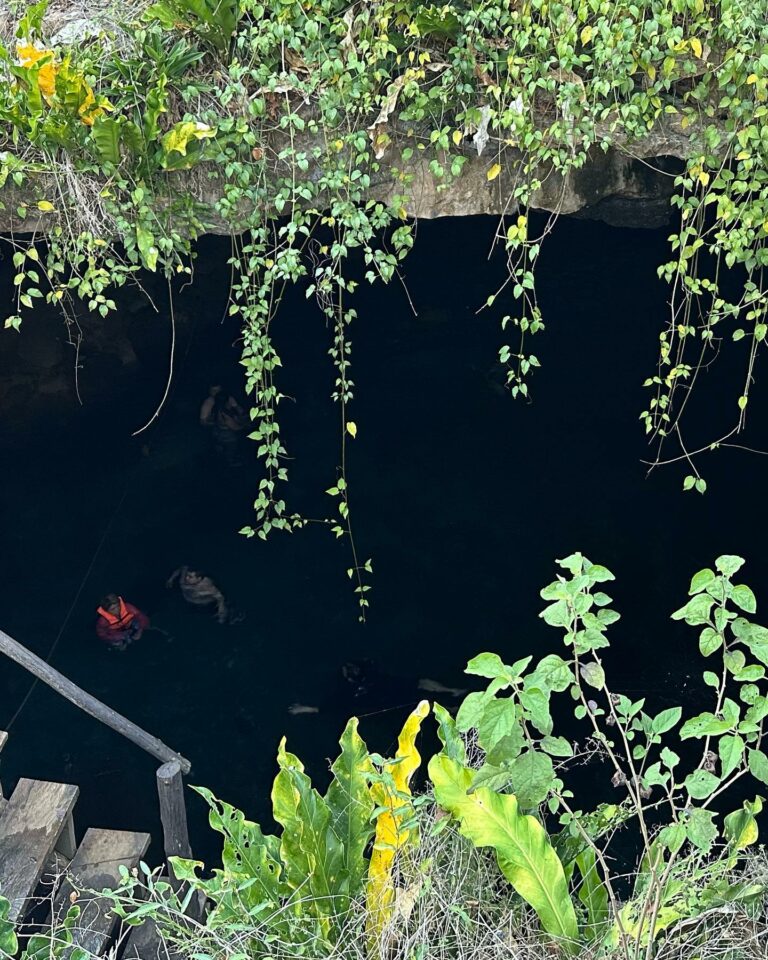 Cenote Kankirixche, Mexico
January 11, 2023
Here is the view looking down into the cenote.  There were only maybe a dozen or so people in it, which we loved.  Inside there were really cool stalactites growing down from the roof.  It was super cool. Much smaller and more intimate than the cenote at Ek Balam.  Really, one of the coolest things I have ever experienced.
After swimming for a bit we began a long and meandering drive that took about an hour and went through several tiny, jungle villages before we finally found our way back onto the highway and home to Merida.  At one point we got turned around and had to stop in front of a tiny police office to ask directions.  After initially warning me that I was in a no parking zone, the Federale figured out that I was just asking directions and quickly told us which way to go.  For all the bad reputation that the police have in Mexico, in our limited experience they were pretty friendly and reasonable.  Anyways, it was another awesome but really exhausting day.