On the Road is a weekday feature spotlighting reader photo submissions.
From the exotic to the familiar, whether you're traveling or in your own backyard, we would love to see the world through your eyes.
UncleEbeneezer
Now to the stuff that really matters…food.  One of the things we were most excited about was getting to try Yucatecan cuisine.  Aside from a couple places that serve Cochinita Pibil, it's not easy to find food from the Yucatan peninsula, here in Los Angeles.  Here are some of the more memorable dishes and drinks that we had during our trip, along with whatever details I can remember.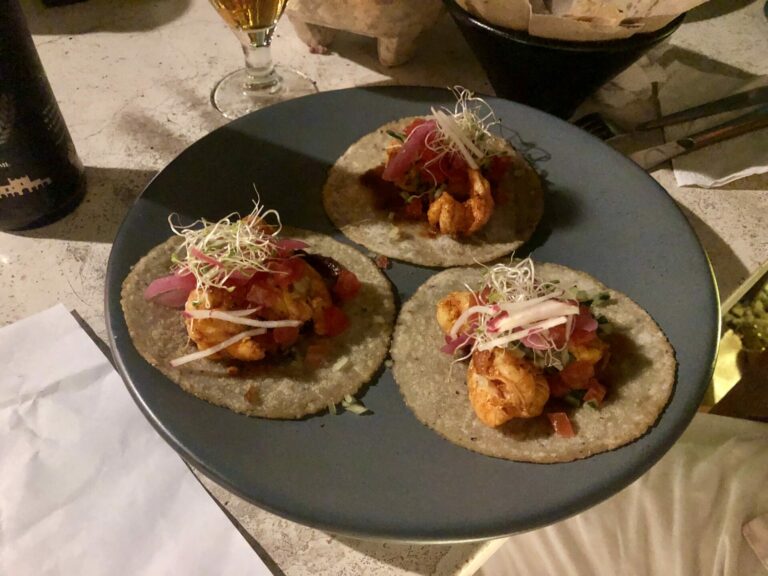 Idilio Folklore Cervecero, Valladolid, Yucatan
January 8, 2023
Shrimp Tacos.  They really hit the spot (with a beer) after a very long day tour in the heat/sun.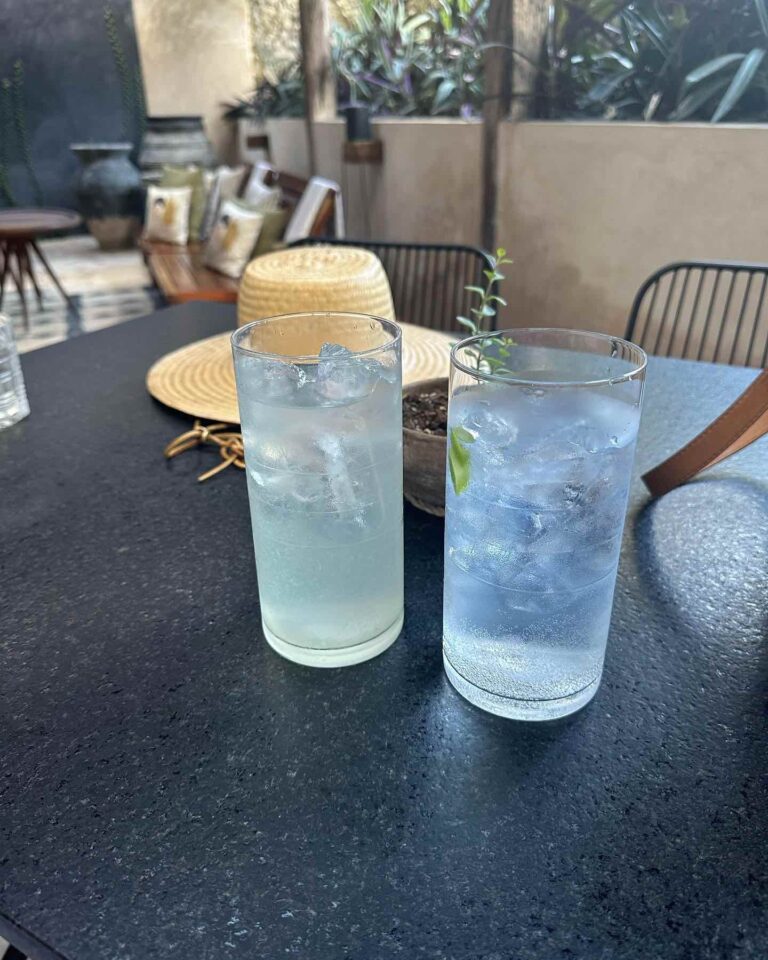 Sistal, Yucatan
January 11, 2023
A refreshing Gin & Tonic and Limeade to help beat the mid-day heat and a small boutique hotel/restaurant in Sistal.  The meal was also fantastic and featured our first taste of Sopa De Lima, but we failed to get a picture of that.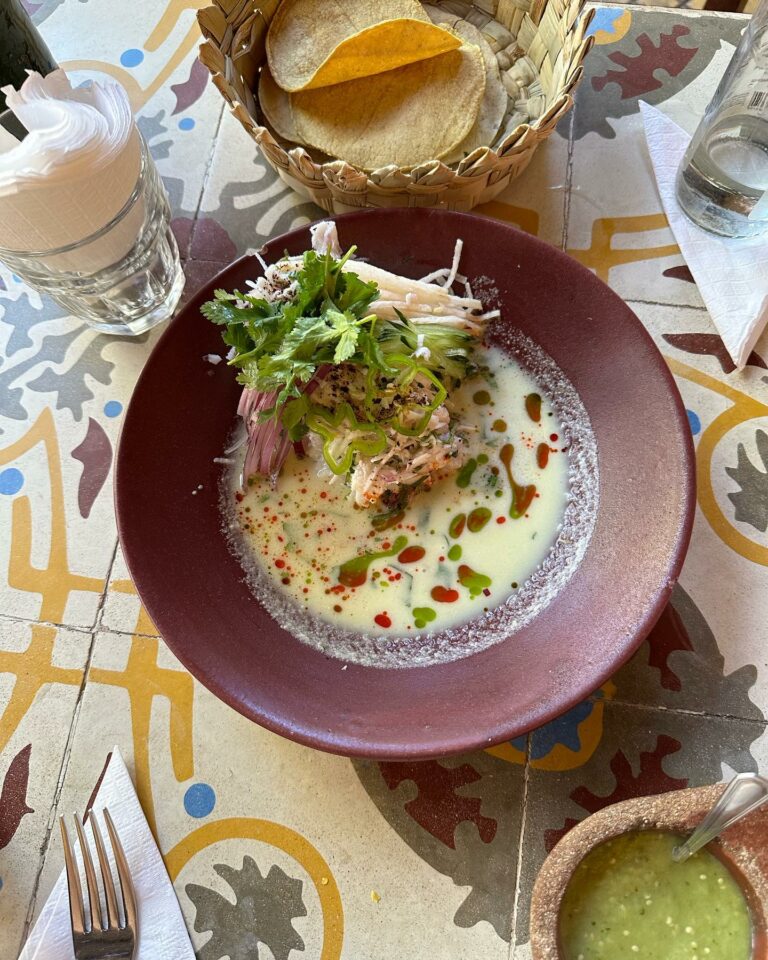 Apoala Restaurant, Merida, Yucatan
January 10, 2023
We were walking around in the heat (seems to be a pattern here) and wanted to get a late lunch and cocktail somewhere with patio in the main Zocalo of Merida.  We considered several options but decided on Apoala.  Holy shit this was the most delicious ceviche either of us have ever had!!!  Very acidic and refreshing due to the heavy amount of lime juice and the seafood was SO FRESH!  We still talk about this ceviche.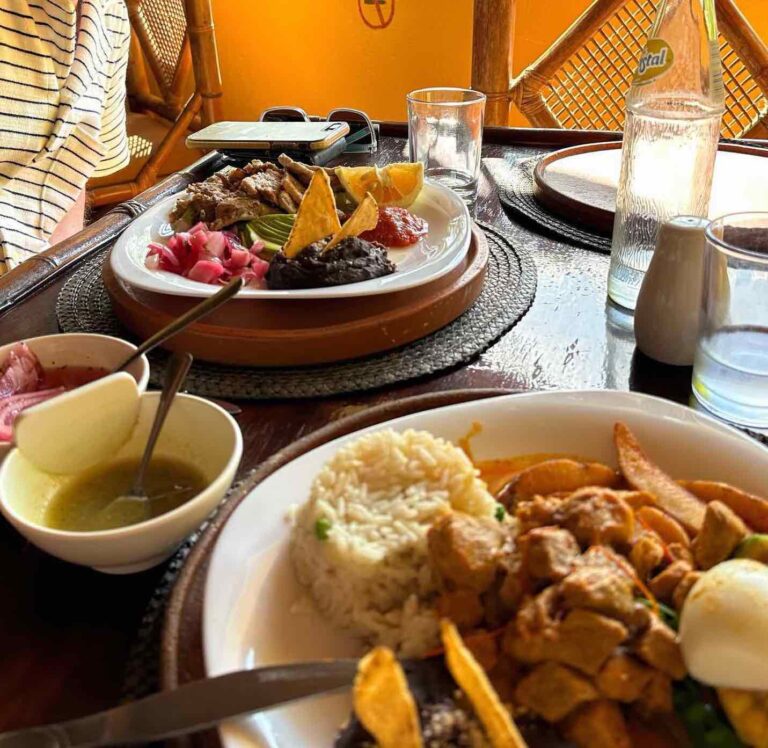 The Pickled Onion, Uxmal, Yucatan
January 11, 2023
After visiting Uxmal, we decided to hit up the Pickled Onion, a fairly well-regarded Yucatan restaurant located along Ruta Puuc.
Foreground: Lomitos de Valladolid (pork loin in tomato sauce)
Background: Poc chuc "Poc chuc is a Mexican dish of meat, commonly pork, that is prepared in citrus marinade and cooked over a grill. Poc chuc is often served with a side of rice, pickled onion, refried beans, and avocado. Poc chuc is one of the signature dishes of the Yucatán.[1] "
Both were insanely good.  If you ever visit Uxmal, THIS is the place to eat afterwards.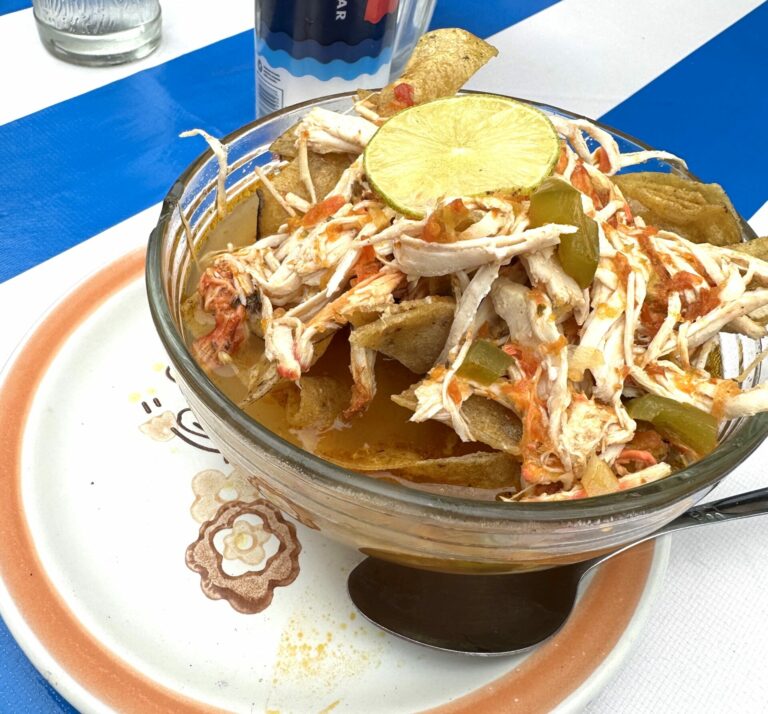 Parque De Santiago, Merida, Yucatan
January 13, 2023
Sopa De Lima, a staple of Yucatecan cuisine is a really simple lime soup with chicken (or pork).  It is delicious, refreshing and addictive!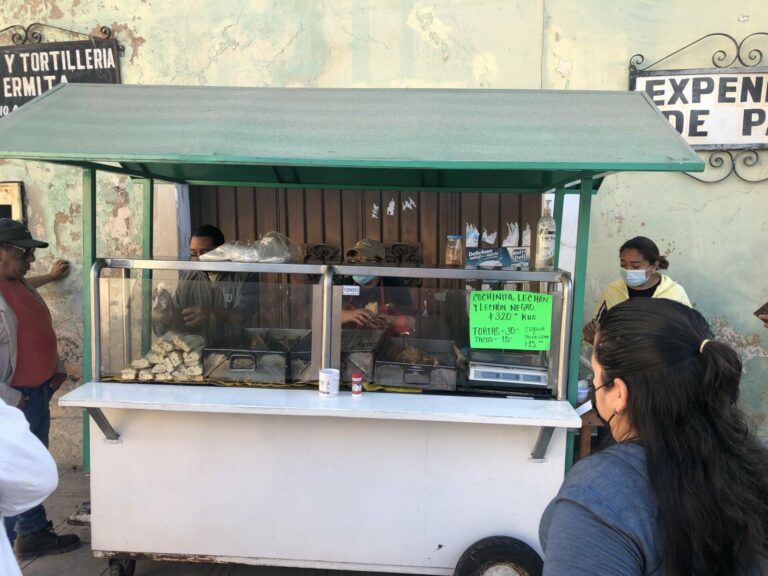 Panaderia la hermita, Merida, Yucatan
January 14, 2023
Right across from our B&B was this Panaderia that had a taco vendor a couple times a week.  There was always a line.  Turns out that they have some of the best lechon (suckling pig) sandwiches in Merida.  They were fantastic.  And the bread was awesome.  Little, local hideaway places like this are one of the real treasures of travel.